For more than 107 years, the Sporthaus Schuster near Munich's famous Marienplatz has been run by the Schuster family. Currently in the third generation by Flori Schuster, who took over the company from his father in 1984. Now, at the age of 66, he wants to leave the operational business and set the course for the next few years.
With the retirement of Flori Schuster as main shareholder of Sporthaus Schuster GmbH, Konstantin Rentrop will join the management on April 01, 2021. He will form the new management together with Rainer Angstl, who has been managing Sporthaus Schuster GmbH together with Flori Schuster since 2003. Rentrop has been with the company since 2013, most recently as head of e-commerce and marketing. In his new position, he will be responsible for the digital, marketing, IT and logistics divisions. Rainer Angstl will be the spokesman of the management board and will be responsible for purchasing, stationary sales, finances, controlling and personnel.
"We are very pleased to be able to recruit a suitable successor for the management from our own ranks", say Flori Schuster and Rainer Angstl, "With Konstantin Rentrop, we are strengthening the digital sector for Sport Schuster and driving forward the further development of our multi-channel concept". Rentrop studied sports science with a focus on economics & marketing. Before joining Schuster he held various positions of responsibility at the advertising agencies Scholz & Friends and BBDO.
With Flori Schuster's retirement, the new generation from the Schuster family is also joining the family business, which, according to the shareholders' meeting, will continue to be run as a 100 percent family business. Thus, from April next year, son Tobias Schuster will be responsible for the real estate division of the Schuster company, the Verwaltungs-GmbH & Co KG. Tobias Schuster has completed his dual studies as a business administrator at Mountain Equipment and internships at Meindl and Gore. In addition to eCommerce, store management of the Hofstatt fitness concept and purchasing, he worked closely with Rainer Angstl as assistant to the management.
Benedikt Schuster, the youngest of three sons, has also been appointed to the extended management circle of the Group with immediate effect in order to prepare for taking over the management of the company in the coming years. He started his career with an apprenticeship as an industrial clerk at Schöffel and at the textile college in Nagold. Most recently he worked for the Munich start-up kauflokal.com.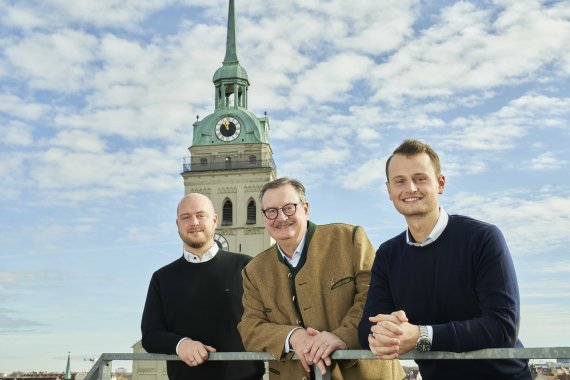 "After 36 years in operational management, I consider it a luxury to be able to gradually hand over the baton to my two sons. Of course, it is especially nice that a long, cross-generational tradition is being continued and that our sports house will remain in family hands," says Flori Schuster proudly. He will not be completely lost to the company. In the coming years he will continue to concentrate on his tasks as shareholder and managing director of Sporthaus Schuster KG.