Alexandra Schweikart (GER)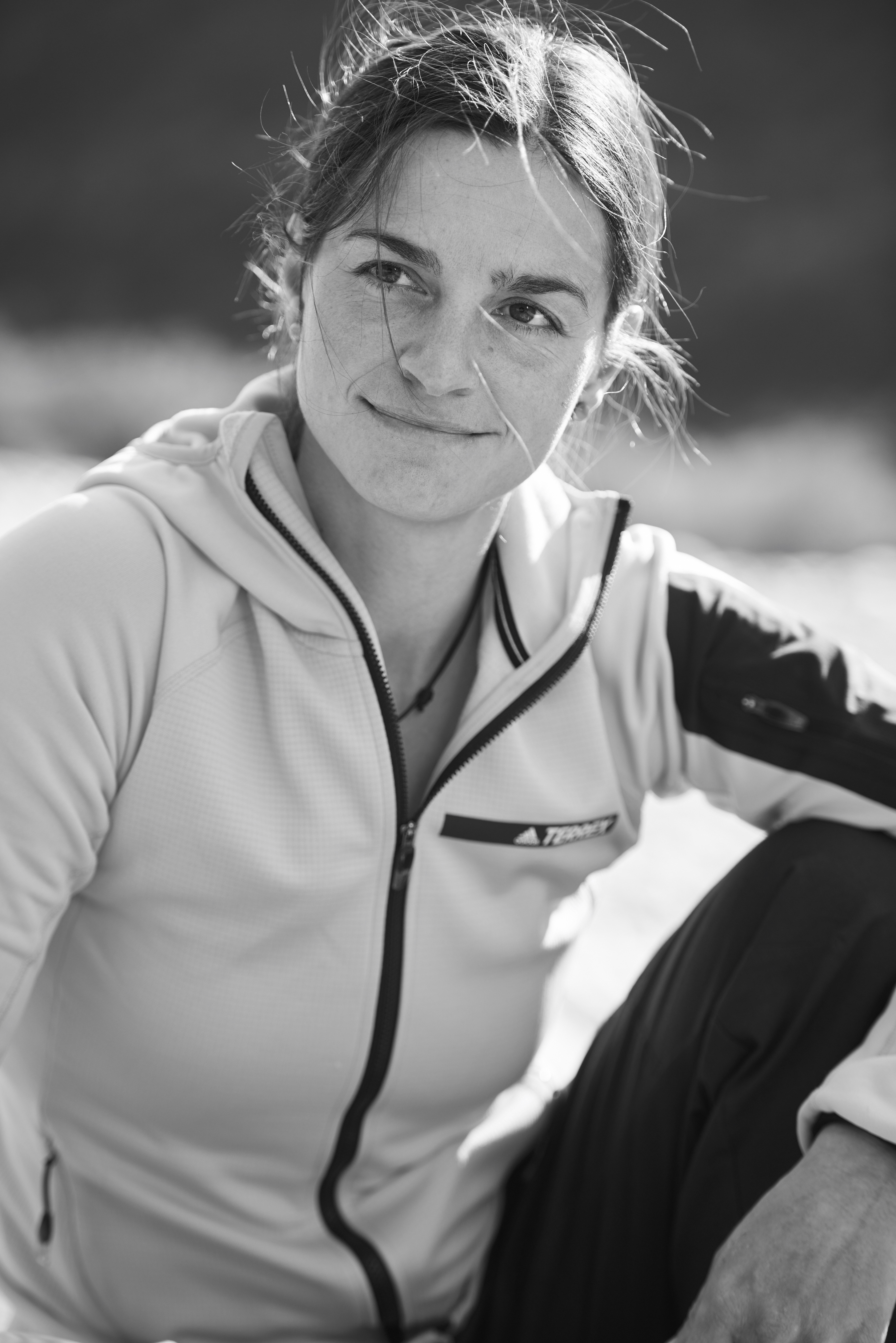 Mountaineer, Textile scientist, Outdoor Content Hub / Product test manager
Alexandra Schweikart (GER)
Alexandra Schweikart is a graduate of textile sciences and a professional mountaineer, what qualifies her as an expert on materials in the sports industry. For "Outdoor Content Hub" she creates protocols for specific product categories and undertakes severe examinations within the lab and outdoors. Her research is published in various magazines such as "Outdoor Guide" or "Die Alpen". Alexandra uses her daily climbing excursions, expeditions or first ascents to test both climbing equipment and clothing to the ultimate limit. In her opinion "There's no such thing as good weather, there's only good clothing."
Expert for: Apparel, Backpacks & Mountaineering
Close
Anna Rodewald (GER)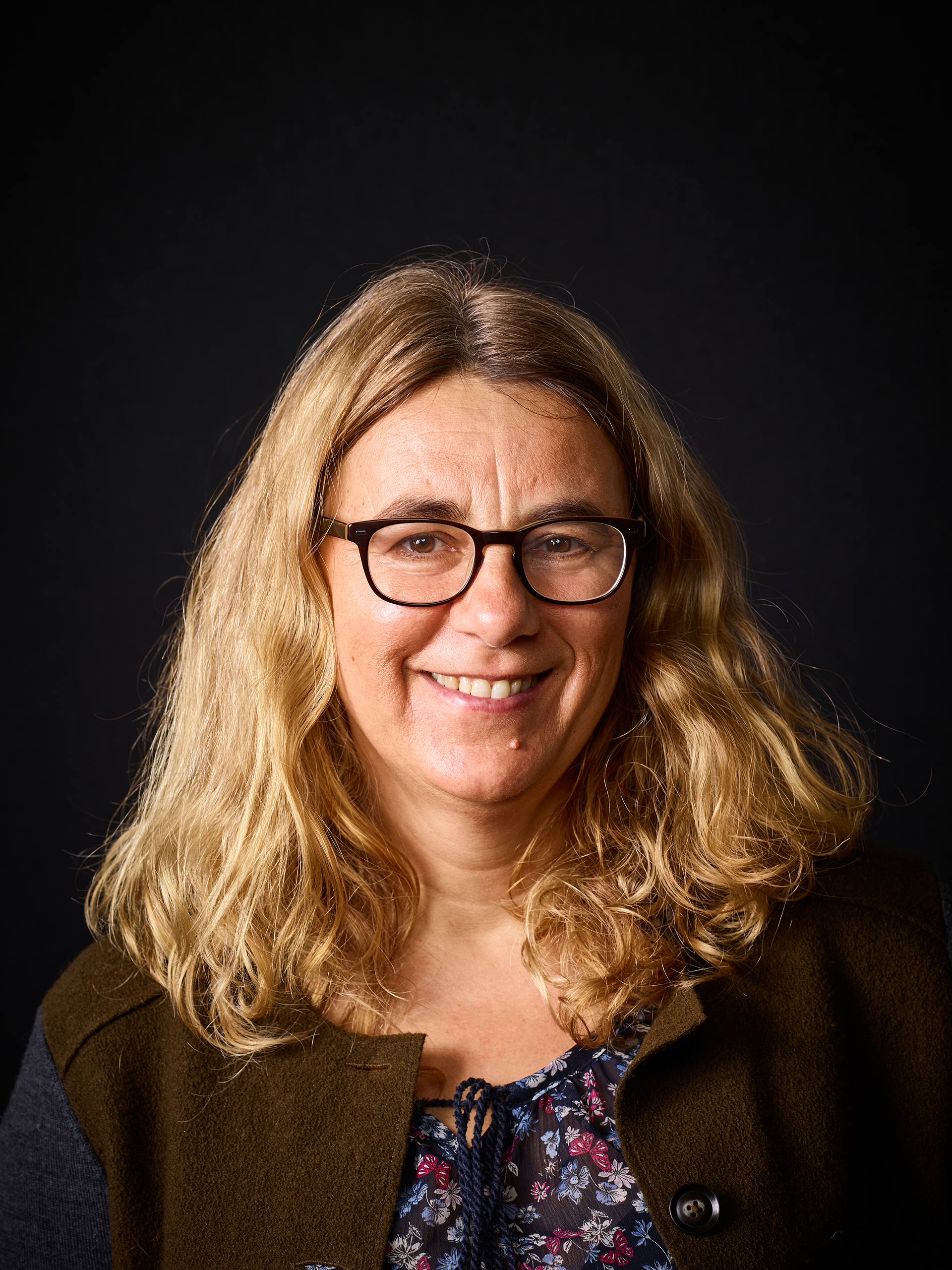 Freelance Consultant and GreenroomVoice Partner
Anna Rodewald (GER)
Anna Rodewald is an expert in sustainability holding a diploma in chemical engineering and an M.A. in responsible management. With more than 25 years of experience within the global textile and sporting goods industry, she started her own business in 2013. Anna now works as Partner with GreenroomVoice as well as a freelance consultant, coach, and lecturer in sustainable development, quality, innovation, and systemic design. She loves alpine sports, working and spending time outdoors. She has been leading the ISPO Award Eco Jury since 2014.
Close
Arne Strate (GER)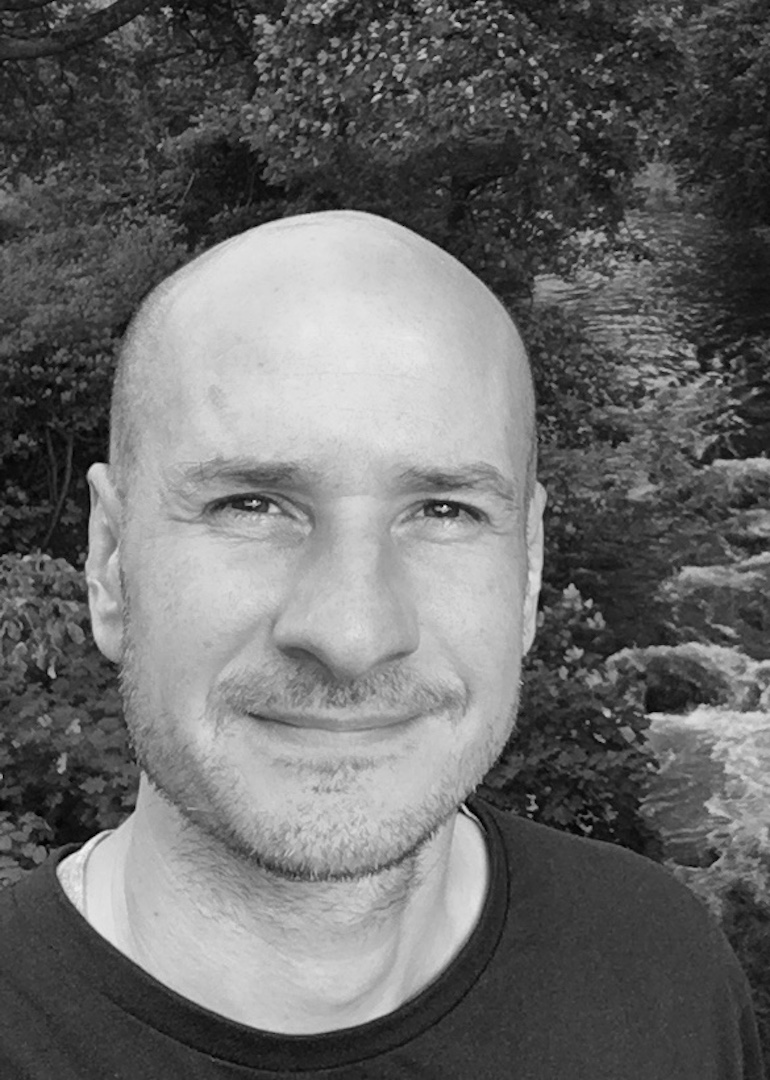 EOG, General Secretary
Arne Strate (GER)
Arne Strate has had most of his career so far in the boardsports sector, where has worked for almost 20 years with roles at Millenium Three Snowboards, Reef and until 2015 with Surf, Skate and Snow brand Volcom where he served as a marketing manager for 10 years. He brings significant knowledge in hardgoods and functional clothing to the table.
After joining the EOG in late 2015, he founded the It's Great Out There Coalition in Brussels in 2017, where he still contributes as marketing director and was appointed to the position of General Secretary of the EOG 1st January 2019. The EOG is the industry association for the outdoor sector in Europe and focuses on overarching challenges for the sector through cooperation and its work on the three pillars this industry stands on: Doing business right, nature, and active people.
Close
Benjamin Marias (FRA)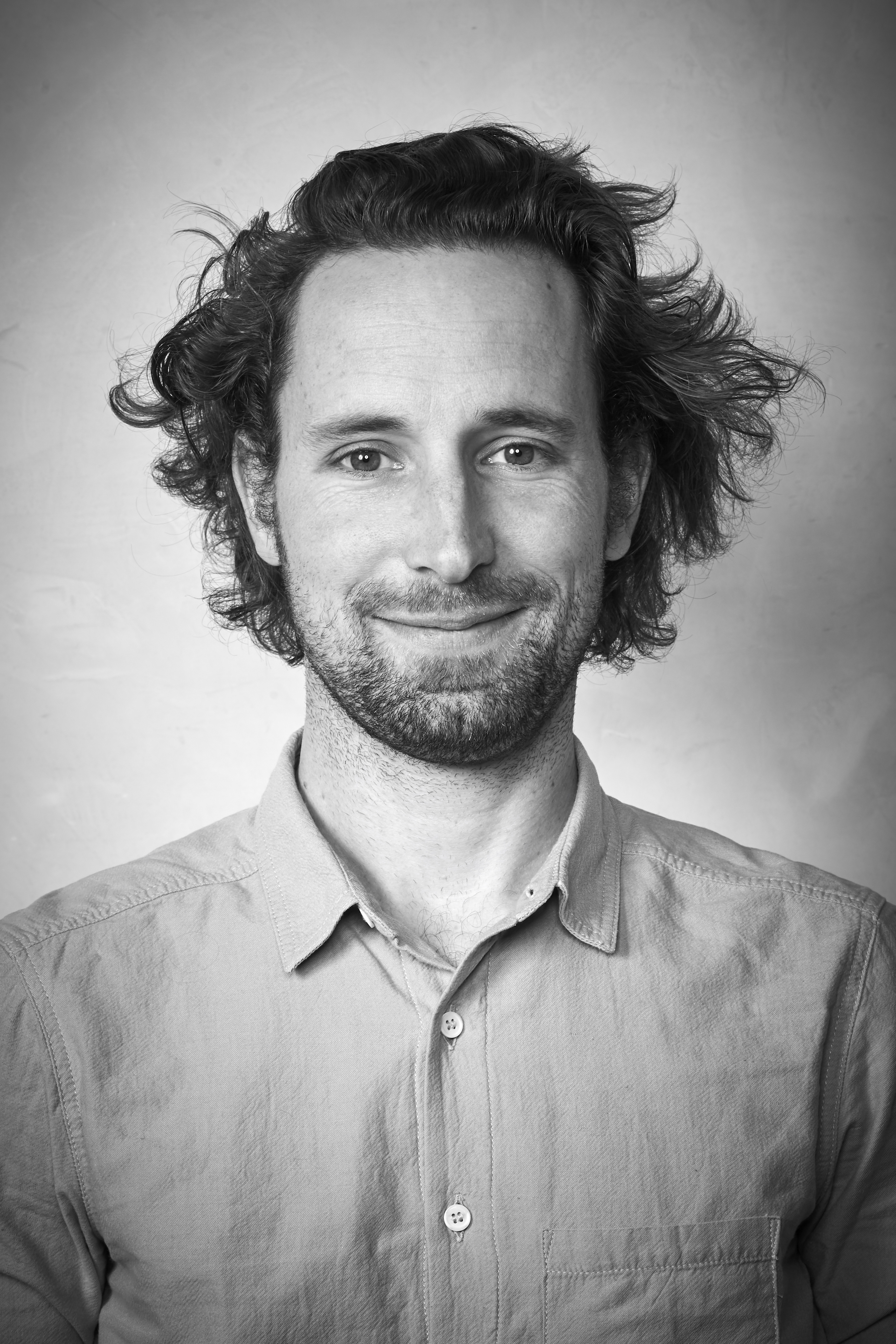 AIR - Agence Innovation Responsable / Founder and Co-Director
Benjamin Marias (FRA)
As the founder and co-director of AIR – Agence Innovation Responsable (Annecy, France) – and the co-founder of OWL (Outdoor Waste Lab), Benjamin is passionate about the great outdoors, innovation and sustainability, and always favoring actions over words. Benjamin has slowly but steadily built a reputation within the outdoor industry while remaining engaged with the community and thriving on new projects and collaborations, both personal and professional. He is also a founding member of the Mycelium Colab, a European network of independent sustainability experts developing responsible and innovative business solutions for the sports and textile industry. 
Expert for: Eco Responsibility, Outdoor Fitness & Water Sports
Close
Sun Bin (CHN)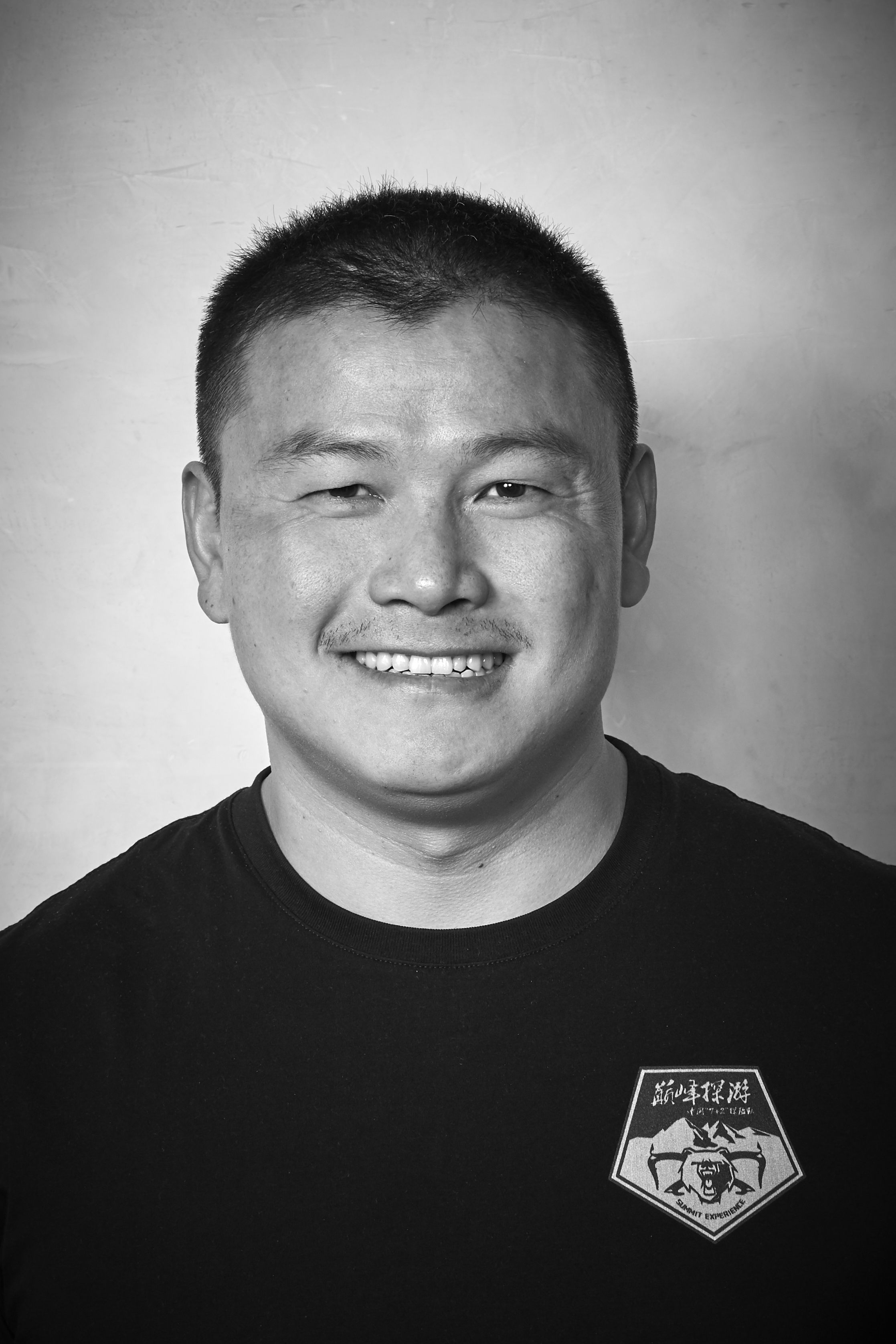 SOMA / Technical consultant, Member of Chinese National Climbing Team, Director TOA (Tibet Outdoors Association); President of Summit Outdoor School (CN)
Bin Sun (CHN)
Sun Bin has been a member of the Chinese national climbing team since 2000. He was also a member of the Beijing Olympic Committee and the torch relay project leader at Mt. Everest, which he climbed in 2007. After the Games, he became a mountain guide for the Seven Summits. As president of the Summit Outdoor School, he organizes free mountain trainings for local guides and students. Sun Bin is also president of the Tibet Outdoors Association.
Expert for: Hardgoods, Backpacks & Mountaineering
Close
Junior Buyer / Zalando SE
Carolin Fittkau (GER)
Carolin is a textile engineer and loves products that are thought through down to the smallest detail - functionality and technical details are just as important to her as individual design, great colour concepts and a sustainable supply chain. 
Expert for: Apparel, Outdoor Fitness & Water Sports
"I'm really looking forward to the Outstanding Outdoor Jury and couldn't have imagined a better time to participate than right now. 
From my point of view, the industry is currently in a very interesting position: many people are increasingly dealing with their own consumer behaviour, finding their way back to nature and questioning the origin, quality and intended use of a product. Thanks to this new way of thinking, the outdoor industry is moving into the direct focus of society as a pioneer in sustainability and multifunction and is bringing with it all the prerequisites to inspire not only extreme sportsmen and women but also the next generation, nature lovers of Generation-Z, with high-quality products."
Close
Cath Prisk (UK)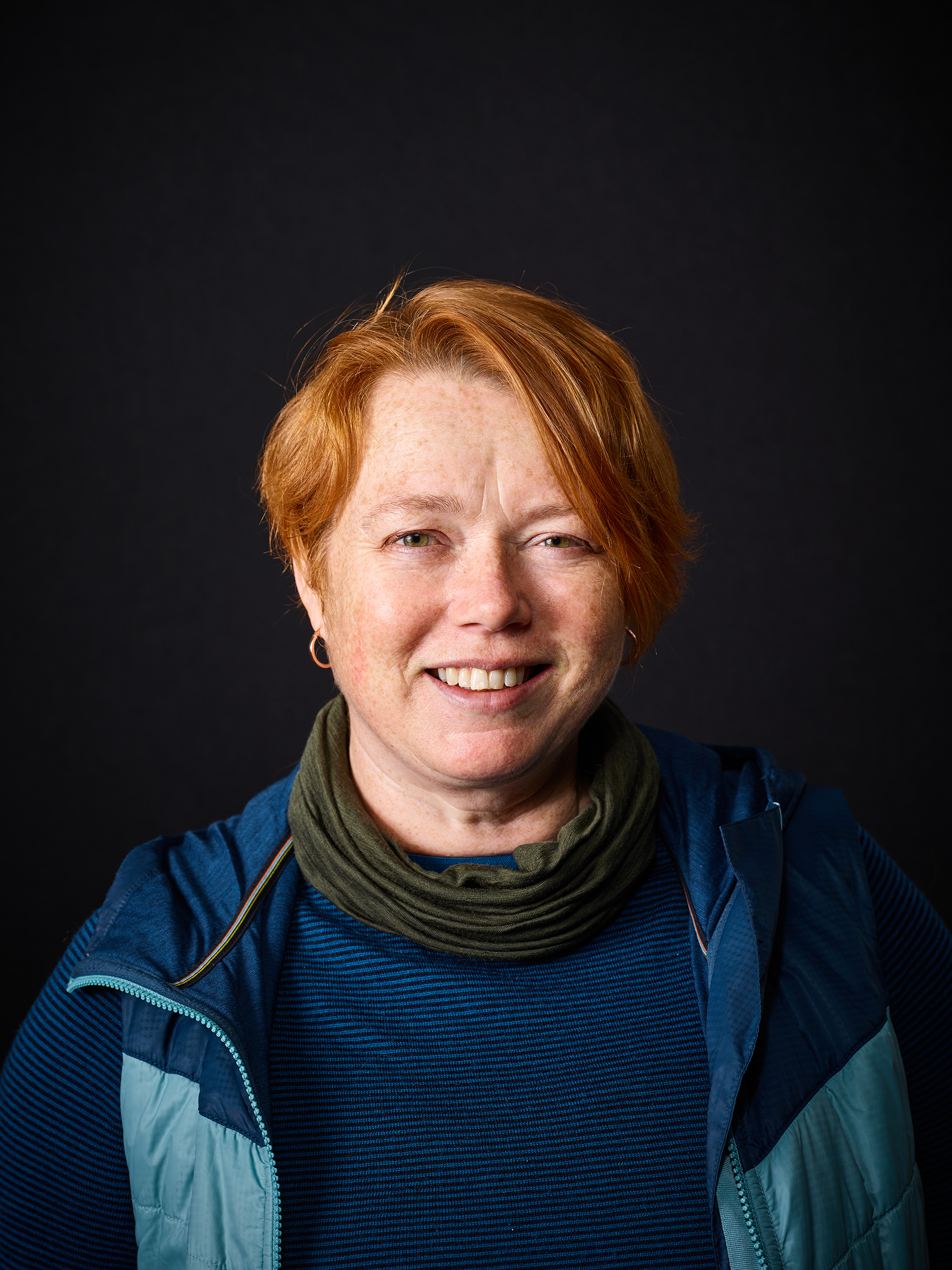 Outdoor People, CEO
Cath Prisk (UK)
Outdoor Classroom Day, Global Director
London National Park City, Advisory Group
Cath Prisk is a passionate advocate and expert in why children and families should be outdoors - to play, learn or just be. She also brings along an eye towards diversity outdoors – increasing awareness that the outdoors is for all, including women, older people, people of all shapes and sizes, people on low incomes, different sexualities and people of every ethnic background.
Cath is passionate about finding the gear that gets people outdoors for the first time, or back outdoors once they've been scared off. Widening access isn't just about price, or making something pink. Equity of access should be built into the whole supply chain, from the sustainability of the manufacturing process to the marketing material, considerations of size and shape along with durability.
Five years ago Cath set up the non-profit Outdoor People as an independent outdoor gear shop and consultancy. Outdoor People thinks globally through campaigns and research and acts locally taking families camping and through our shop in Netil Market, Hackney, East London.
"I'm always on the look-out for the best gear that can get more people outdoors – whether that's enticing busy people to take a walk, encouraging teenagers to dream of big global adventures or helping a family get closer to nature. It's a great honor to be part of the ISPO Award Jury, and I look forward to exchanging ideas and knowledge with the other judges."
Close
Charles Ross (GBR)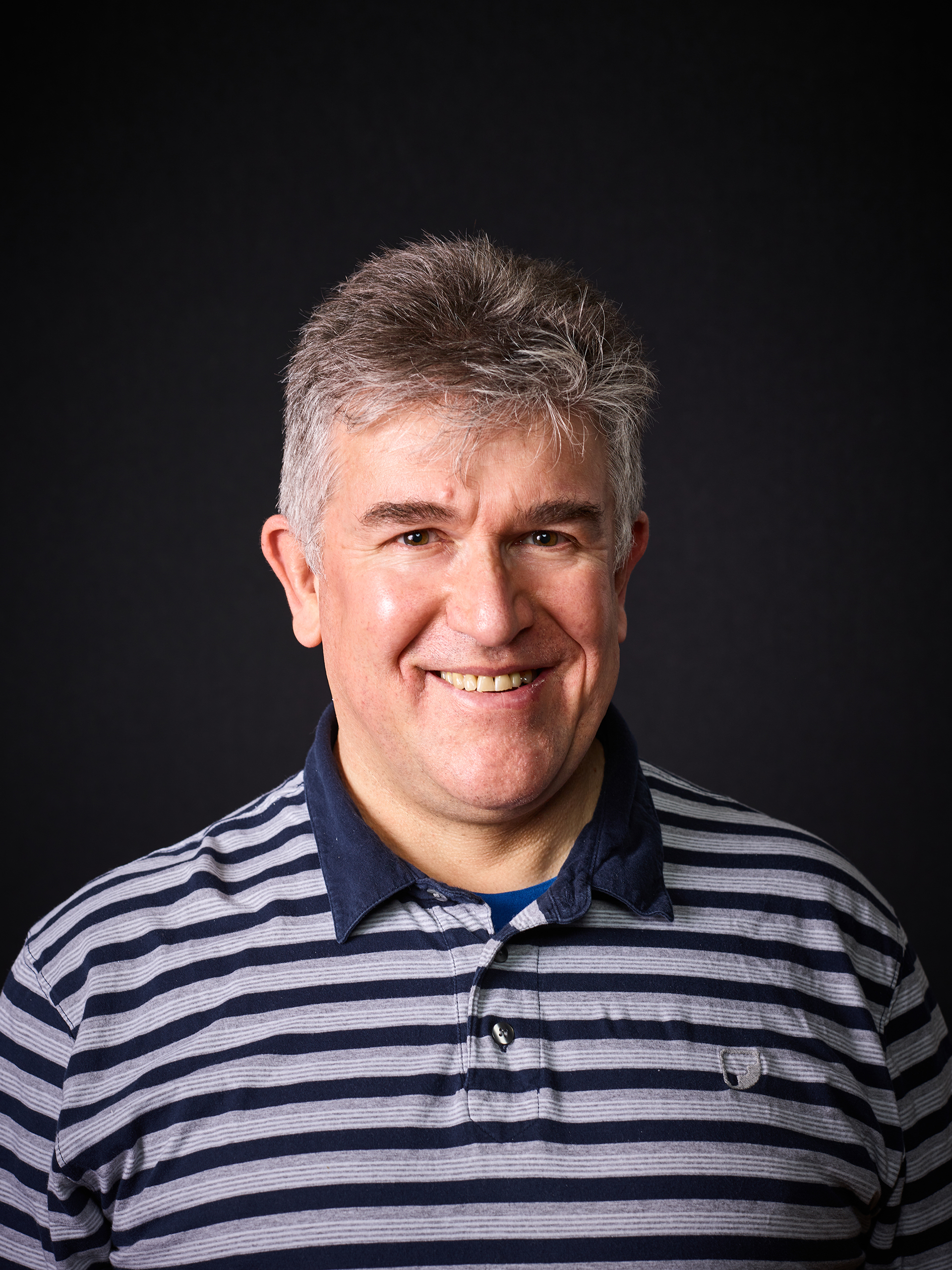 Specialist Performance Sportswear Design
Charles Ross (GBR)
Charles Ross gave up his role as an Outward Bound instructor on one of those days when it was just too wet, windy, dark, & cold - because his clothing was distracting from the experience. After working with the brands & their ingredients that were using the technology he was asked to teach on the first (postgraduate) course team in Performance Sportswear Design. Over the last 20 years, he has been helping focus the new generation of designers. He now lectures at the Royal College of Art, acts as a mentor for The Design Council, sits on the Waste Resources Action Plan textile committee, writes b2b columns, always seems to be one of the presenters at Performance Days & has been running the stage at the Functional Fabric Fair, plus was the only Outdoor source quoted in the UK Government's Fixing Fashion report, and is a member of the Do Lecture team. Being part of the ISPO Award Jury will be an opportunity to see how others interact with clean sustainable Outdoor design plus work alongside some of the best who can smell the bull in green-washing messages.
Close
Gijs Loning (NED)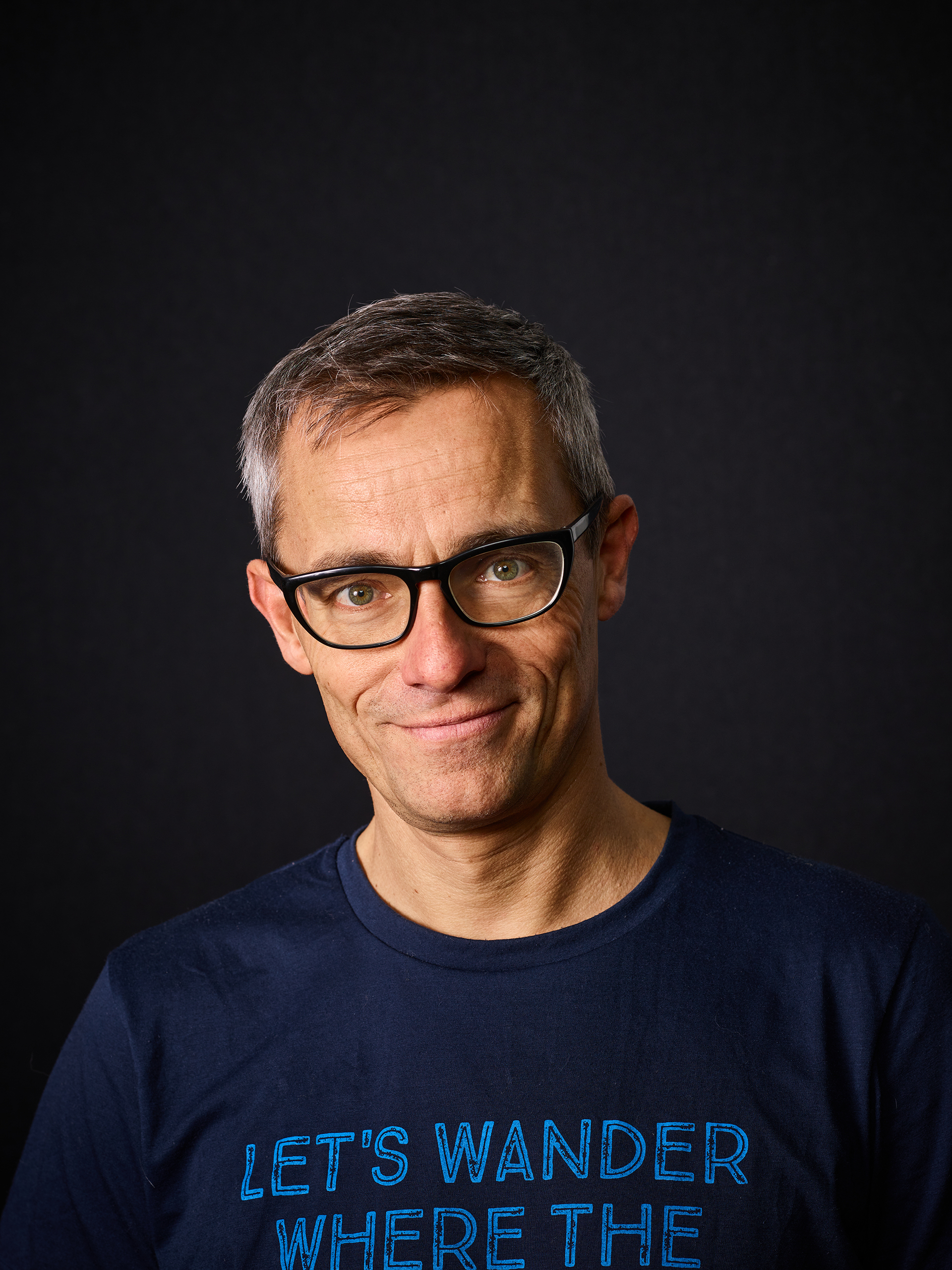 outdoorguru.com / Blogger/Vlogger and Outdoor Journalist
Gijs Loning (NED)
Gijs Loning is an independent outdoor journalist, blogger and vlogger. He is an outdoor enthusiast and absolute gear geek. After working more than 10 year with the leading outdoor magazine of The Netherlands he started outdoorguru.com. The website mean focus are product reviews. Gijs – also known as Bill – is also a content creator and contributor for several outdoor and cycling related magazines, websites and television shows. Being independent and trustworthy is his biggest value; he is not being paid for the reviews and there are no commercial links on his website. Gijs likes to be in close contact to his followers and regularly blocked his agenda to make time for old-school advice and consultation via phone.
"As an independent blogger/vlogger and outdoor journalist, I am thrilled that ISPO asked me to join the jury. It feels like an acknowledgement that being independent proofed the right choice."
Close
Guillaume Nahry (FRA)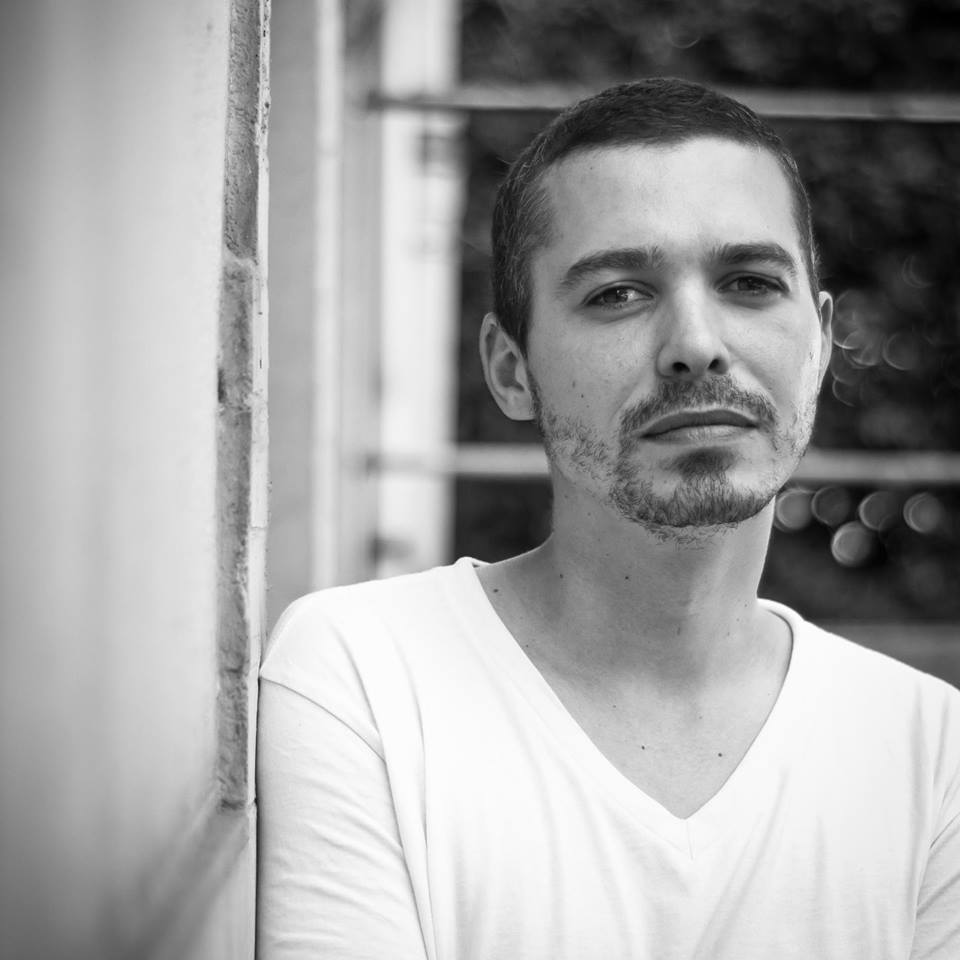 Trek Magazine, Editor
Guillaume Nahry (FRA)
Since 2009, editor at Nivéales Médias, the market leader in the outdoor press in France, Guillaume Nahry has been responsible in particular for the Equipment/Material section of Trek Magazine's editorial staff. Almost ten years of testing products and visiting trade fairs gave him the opportunity to witness the ever faster evolution of outdoor materials. He saw new brands rise, new technologies and new tendencies, often he saw success, but sometimes also a failure. For him, an experience that today gives him the necessary clear-sightedness to be able to evaluate and recognize novelties and their potential. 
He also writes regularly for Ski Magazine, Skier Magazine, Snowsurf and Montagne Magazine.
Expert for: Hardgoods, Camping & Hiking
"Trade fairs such as OutDoor by ISPO are a unique opportunity to discover products that will define tomorrow's outdoor experience, the fruits of a long chain of work by manufacturers who have exhausted their creativity and capacity to respond to numerous technical and environmental problems. For this reason, it is a great privilege to be part of this jury, to be able to try out all the innovations before the launch and to select the best among them. To also be able to exchange ideas with different actors of the outdoor scene from all over the world. This is a challenge that will be all the more exciting with the move of OutDoor to Munich."
Close
Jean-Christophe Bastiani (FRA)
Swimrun Athlete
Jean-Christophe Bastiani (FRA)
Since 25 years Jean-Christophe does outdoor sports in national & international contests but he simply likes to enjoy in nature:
Climbing in national team (young class)

Trail running & Ultratrail running

Adventure racing

Swimrun more 50 international races in Europe and Africa including World Series and World Championship 
Creator of SWIMRUN-ACADEMY.com 
Expert for: Hardgoods, Outdoor Fitness & Water Sports
"PASSION - Work my passion for outdoor sport and my new way of life: THE SWIMRUN Unite Sport & Passion
NATURE - Take care of nature to do sport and preserve it. 
ENJOY - Enjoy each moment of life. Decide his own future. Live free and in shape.
LOVING OUTDOOR LIKE MY WAY OF LIFE"
Close
Johannes Ahrens (GER)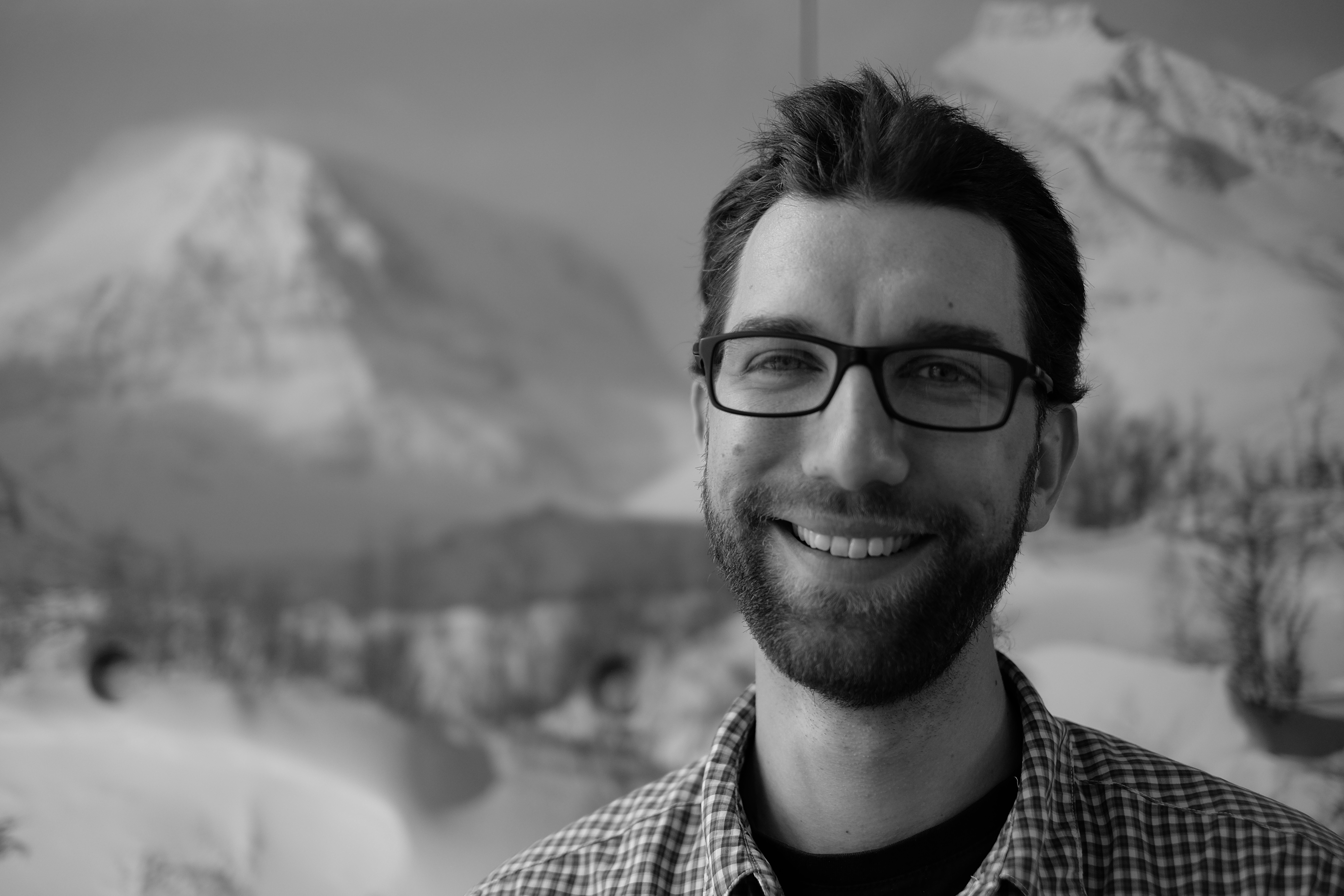 Camp4 Berlin, Chief Equipment Manager
Johannes Ahrens (GER)
"Already from a very young age I am enthusiastic with the tent in nature on the way and have 13 years ago my hobby to the occupation made. Since then I have been advising all equipment at Camp4 with passion for detail and have been in charge of equipment purchasing for 9 years. I also organize our annual tent exhibition and am involved in the product selection committee for the "Elementarteilchen" catalog and the "RausZeit" magazine - the print media of the Outdoor Insider Group. In my spare time I am drawn to the most lonely nature, be it with the canoe on the meandering Spree in front of my front door, with skis and bulk through the wintry vastness of Scandinavia or with crampons under the boots on alpine tour. What always goes with it? My camera!"
Expert in: Hardgoods, Hiking&Camping
"As a passionate outdoor enthusiast, I look forward to the many innovative new products and see it as an honor to be part of such a heterogeneous and independent team and to receive the awards for the most outstanding new developments in the outdoor industry."
Close
Jost Kobusch (GER)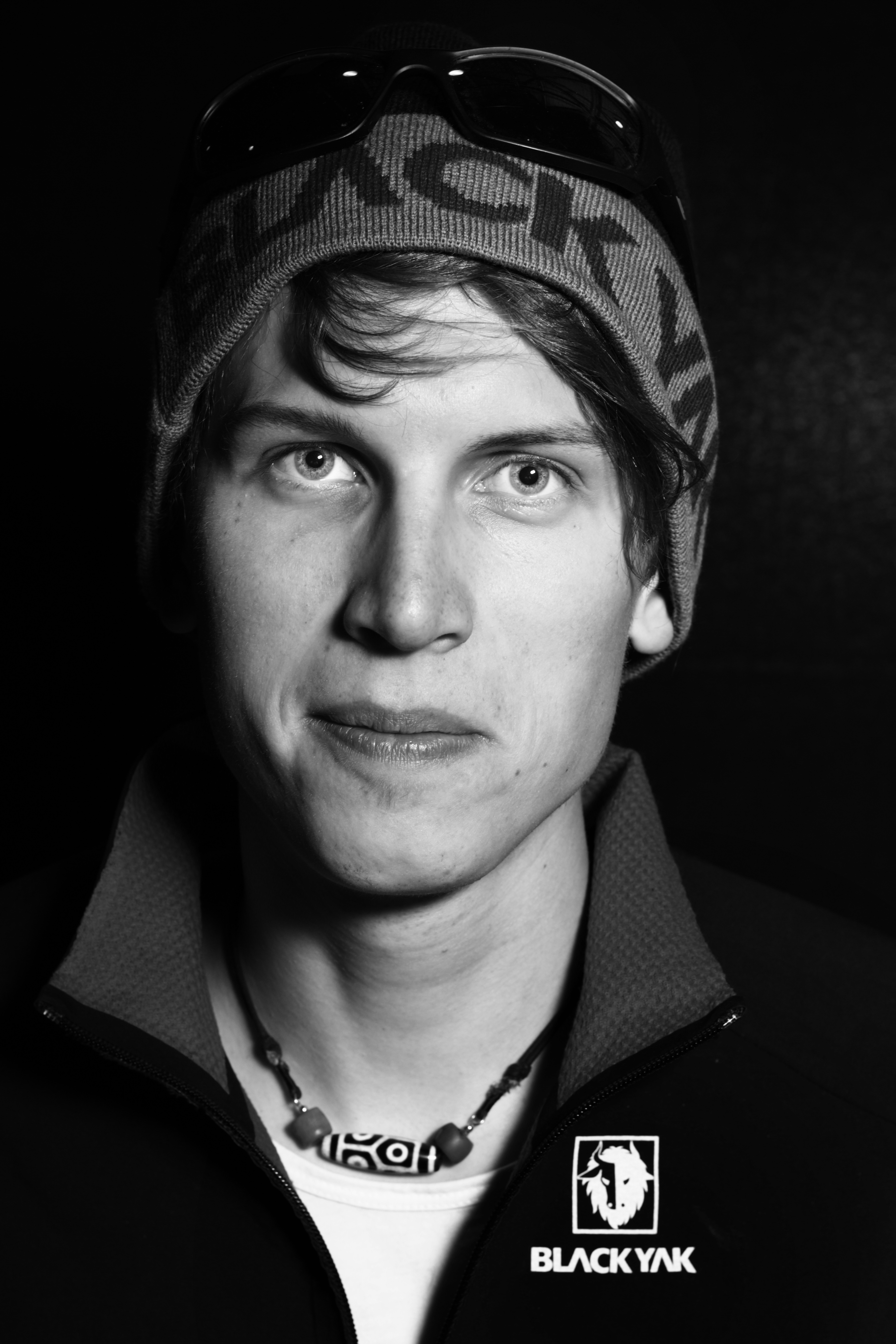 Solo extreme mountaineer
Jost Kobusch (GER)
Jost's trademarks are solo ascents at great heights. His minimalist approach is a way for him to set himself difficult goals and to achieve them in a way that conserves resources and protects the environment. He consciously turns away from today's age of extreme tourism and dedicates himself to the 'Departure into the unknown' - winter ascents, new routes, and unclimbed summits, Jost stands for all that. 
At the age of 25, he was nominated in 2018 for the Piolet d'Or, probably the most important award for outstanding achievements in extreme mountaineering. 
Expert for: Hardgoods, Backpacks & Mountaineering
"Technical evolution is still driving mountaineering today to previously unimagined achievements and solutions. Over the years, together with my partners, I have developed many exciting products that are decisive for the success of my projects. Because I find the topic so exciting, I incidentally started to study sports engineering and became a real gear nerd - I can't wait to experience and test the latest ideas of the industry."
Close
Kjersti Kviseth (NOR)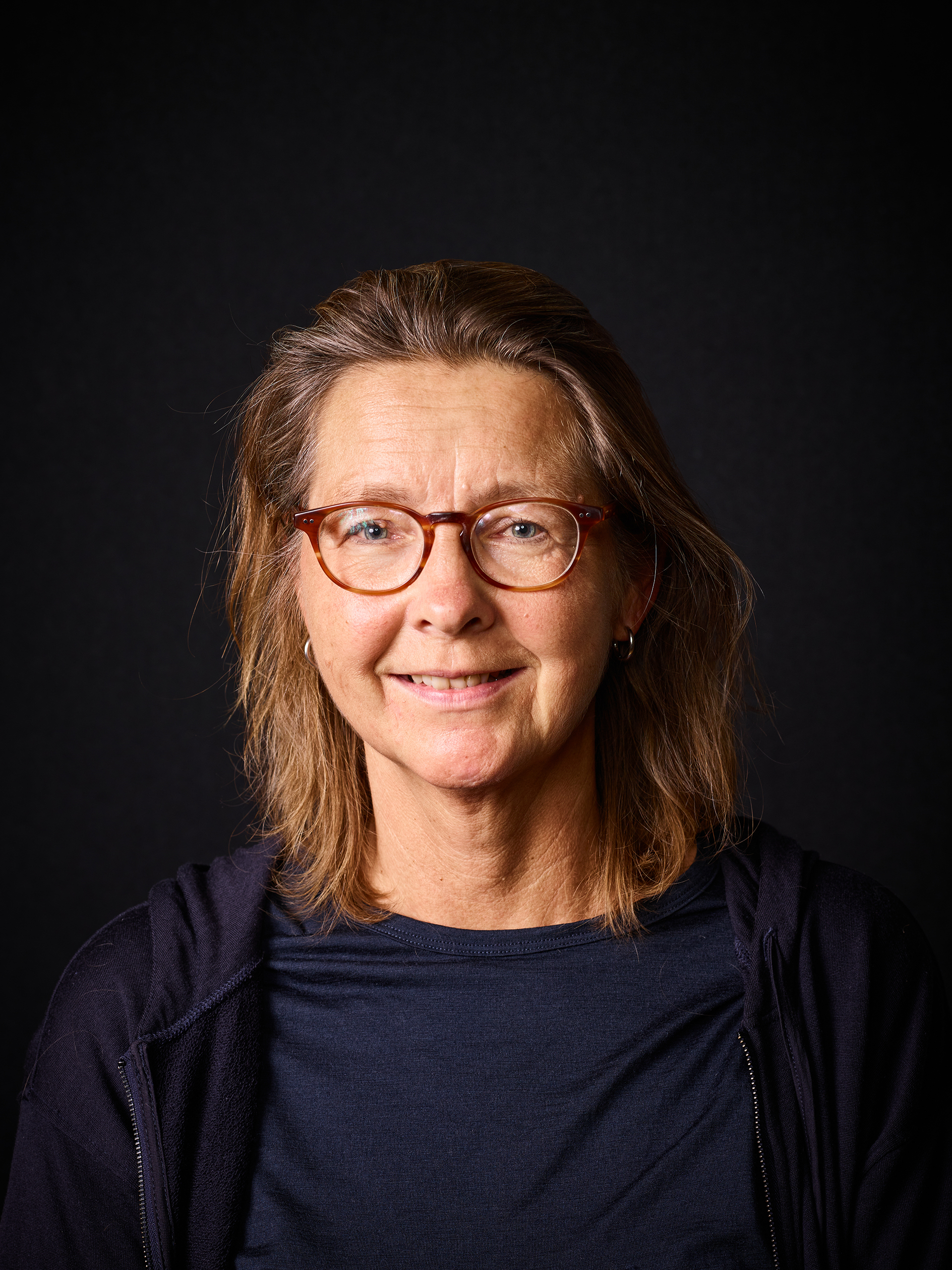 2025-Design for Life Cycles / Partner & Designer
Kjersti Kviseth (NOR)
Kjersti Kviseth runs the design consultancy agency "2025design", the first European cradle to cradle firm dealing with the design, development, and manufacture of materials and products as well as sustainability assessments and strategies. She was Global Sustainability Manager at HÅG (office chairs) for ten years. In recent years, she specialized in the textile industry, including wool and sportswear. She also represents the International Wool Textile Organisation (IWTO) in the Sustainable Apparel Coalition (SAC) and is actively involved in the development of the Higg Index Product Tools. Kjersti loves nature and outdoor sports all year round and practices martial arts and medical qigong.
Close
Marianne van der Steen (NLD)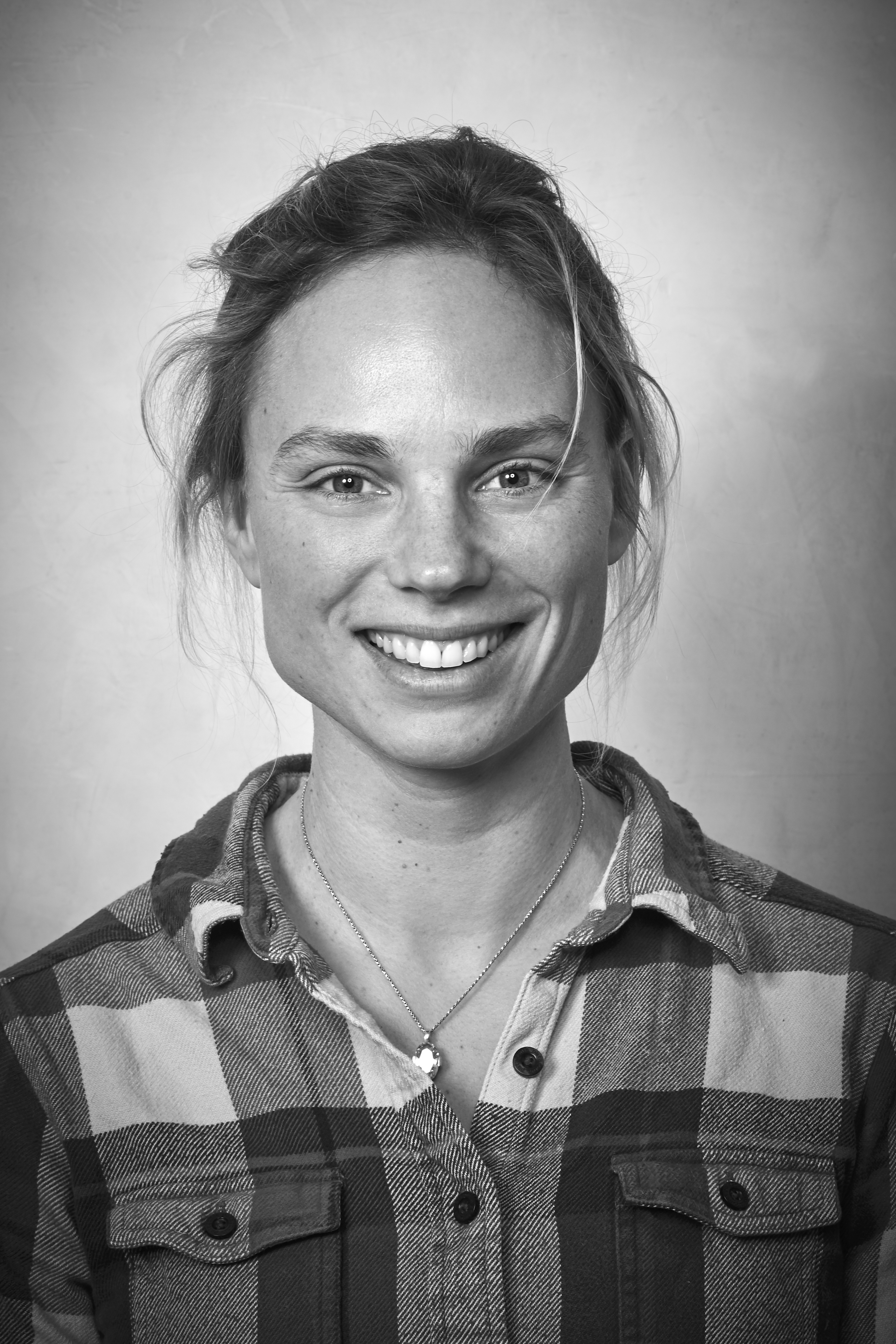 Professional ice climber
Marianne van der Steen (NLD)
Marianne is a Dutch professional climber and lives in a self-built, off-grid tiny house. As a winter athlete, she can look back on several first ascents and successful expeditions. She is also an avid endurance runner, mountaineer and mountain biker. She also teaches climbing safety, gives lectures, trains other athletes, organizes climbing events and takes care of some well-known Social Media channels.
Expert for: Hardgoods, Backpacks & Mountaineering
Close
Nico Thomas (GER)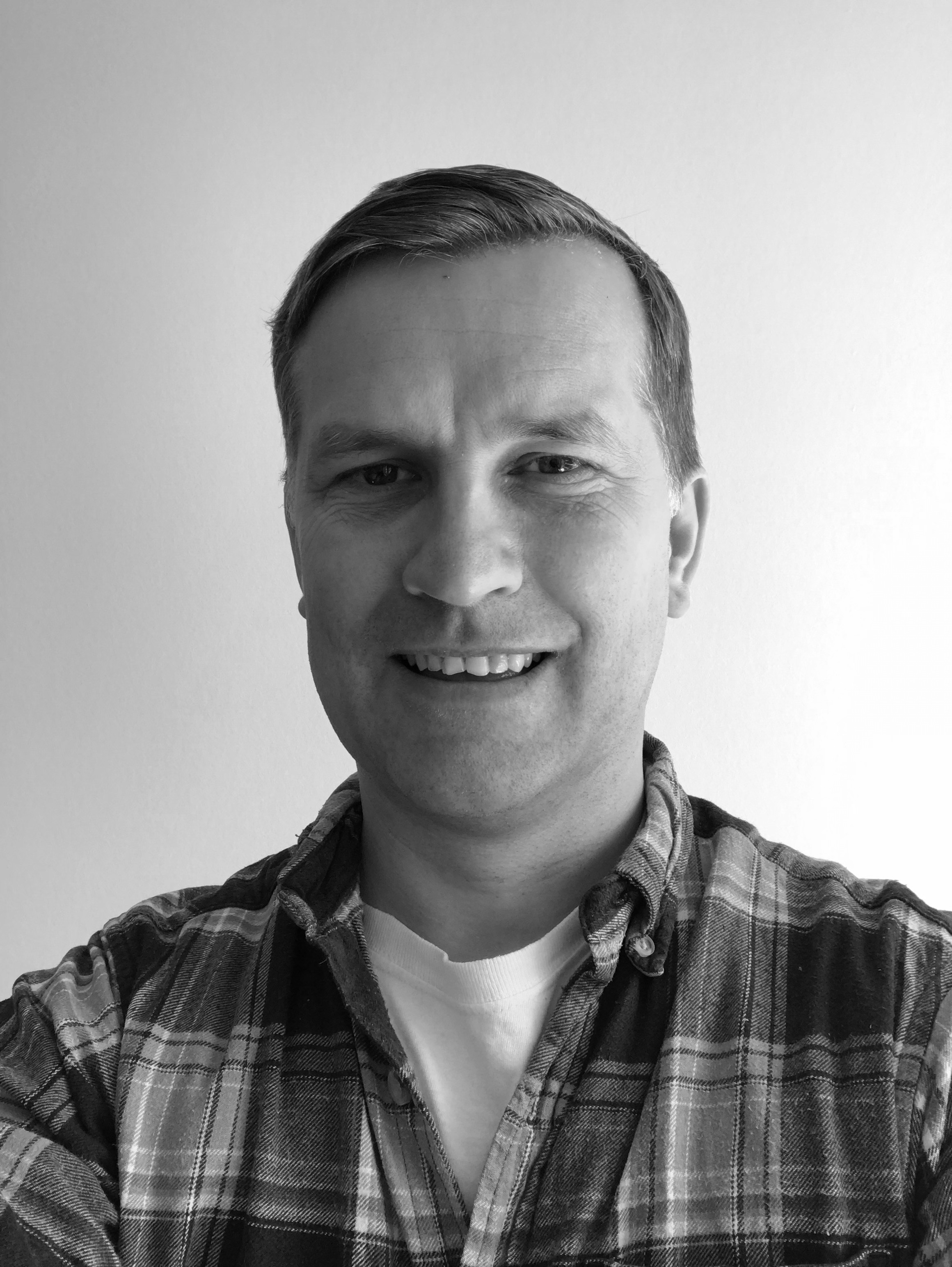 Product Manager Hardware / Globetrotter
Nico Thomas (GER)
16 years ago, Nico Thomas turned his personal passion for travel and expeditions into his profession at Globetrotter, and is deeply rooted in the outdoor industry. Since 10 years the water sport is in his shopping area, as well as the intensive support of the nationwide Globetrotter-Testivals. Whether diving in Mozambique, river-hiking in a canoe or sailing on the Elbe - the "new" Hamburger feels at home in water sports. 
Expert for: Hardgoods, Outdoor Fitness & Water Sports
"I am very much looking forward to the intensive exchange of experiences in the Outstanding Outdoor Jury, to advance new designs, innovations, and ideas for water sports."
Close
Pedro Trigo Moutinho (POR)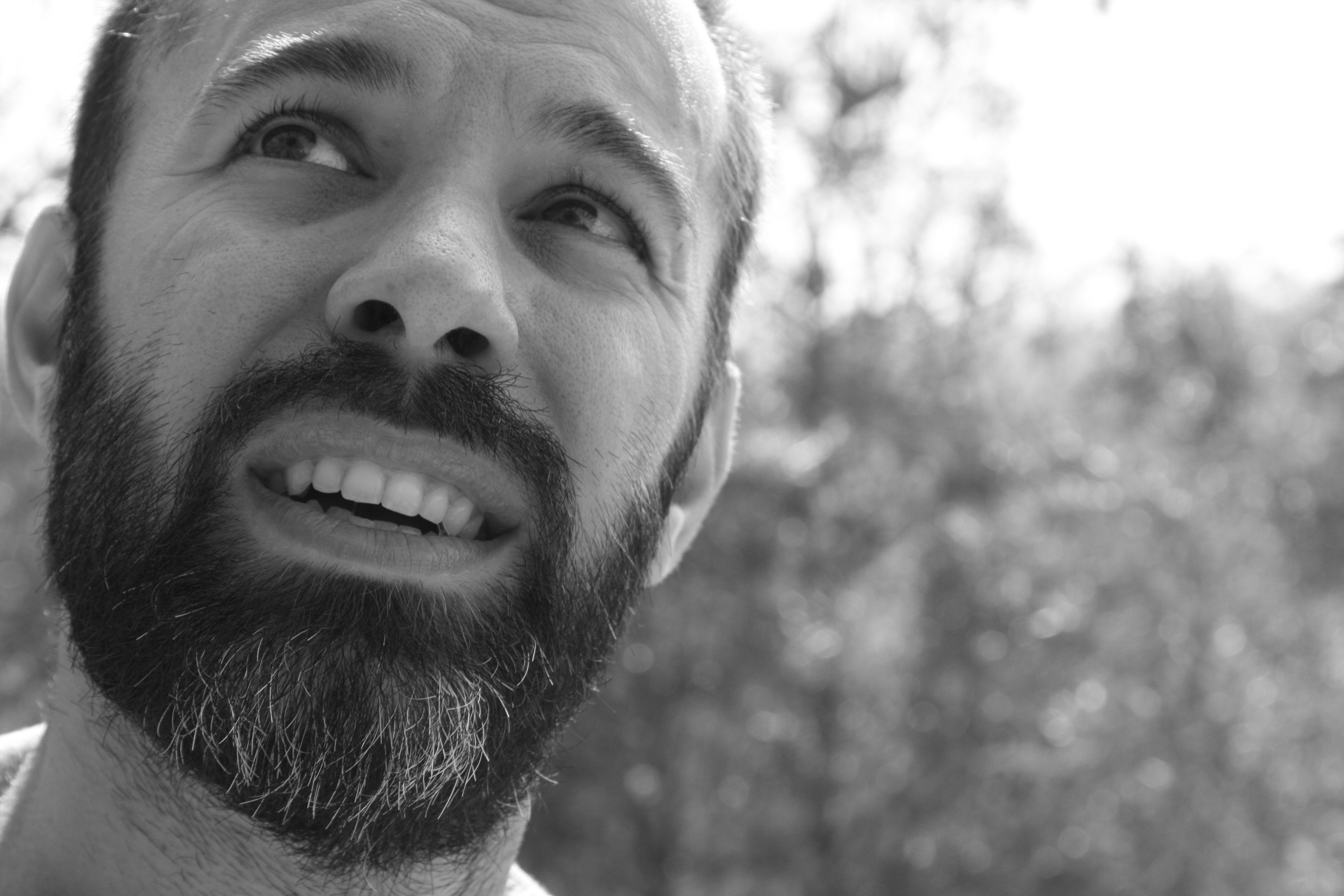 Footwear Designer
Pedro Trigo Moutinho (POR)
Pedro Trigo Moutinho, aka Pedroartoon, awarded footwear designer, which 10 years ago was a graphic designer, photographer, and illustrator. But life took him to the shoe area when he was doing some collaborations with ASICS and Onitsuka Tiger. After this push, he used all his effort, and his dream came true, being a shoe designer. Working in various styles such as lifestyle, fitness, and the last 7 years in outdoor footwear. In this last 10 years, journey takes a few short courses in footwear area with masters like Mike Friton, working closely with high-performance outdoor athletes, to make the best shoes possible. It won 3 ISPO awards, but the last one was special because today being eco-friendly it's not just a trend anymore, that should be normal in the industry, and this award was because of that, Product of the Year 2019 in Urban Category.
When Pedro is not on creativity area https://www.instagram.com/pedroartoon/?hl=pt  he is in the mountains riding a bike, especially uphill. 
Expert for: Hardgoods, Footwear & Electronics
"Being a jury member of Outstanding Outdoor it's an honor for me. I'm looking forward to helping reward innovation and creativity in this industry."
Close
Piotr Drozdz (POL)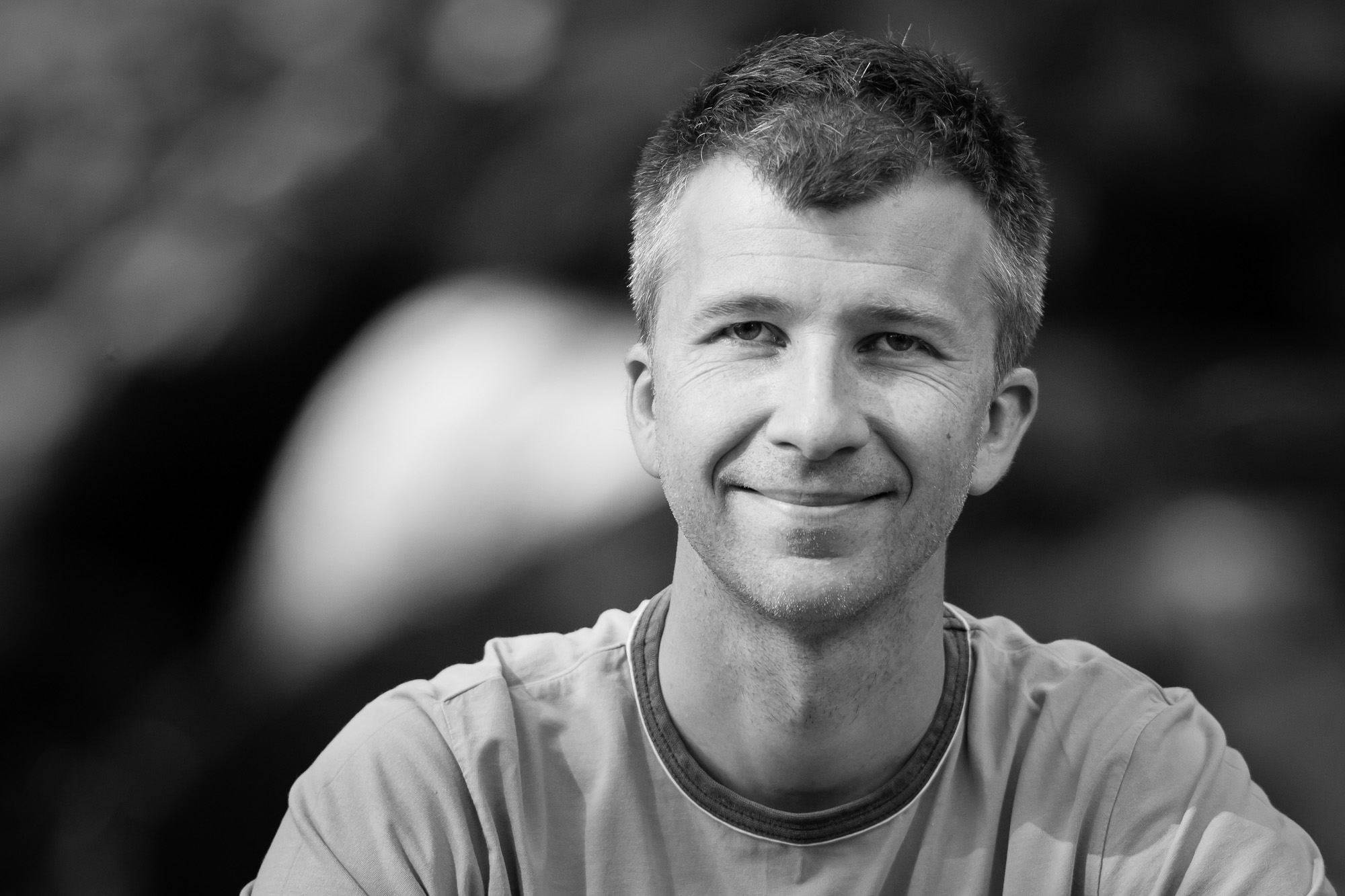 Chief Editor / Gory Magazine
Piotr Drozdz (POL)
Piotr Drożdż has been the editor-in-chief of GÓRY, the biggest mountain magazine in Poland, since 2002. He's an author and editor of several books on climbing and outdoor sports. As a passionate outdoor photographer, he's published his pictures in many European magazines. He's been a regular member of international juries like OutDoor Industry Award, Scandinavian Outdoor Award, Outdoor Celebrity of the Year, Arco Rock Legends, Banff Mountain Photo Essay Competition, King of Dolomites, and more. 
Expert for: Hardgoods Backpacks & Mountaineering
"I'm honored and happy to be a part of OutDoor by ISPO award jury. Every meeting with such an international group of experts and enthusiasts is a great experience and adventure. Look forward to checking the most innovative outdoor products in the beautiful surroundings of Annecy!"
Close
Prof. Matthias Kimmerle (GER)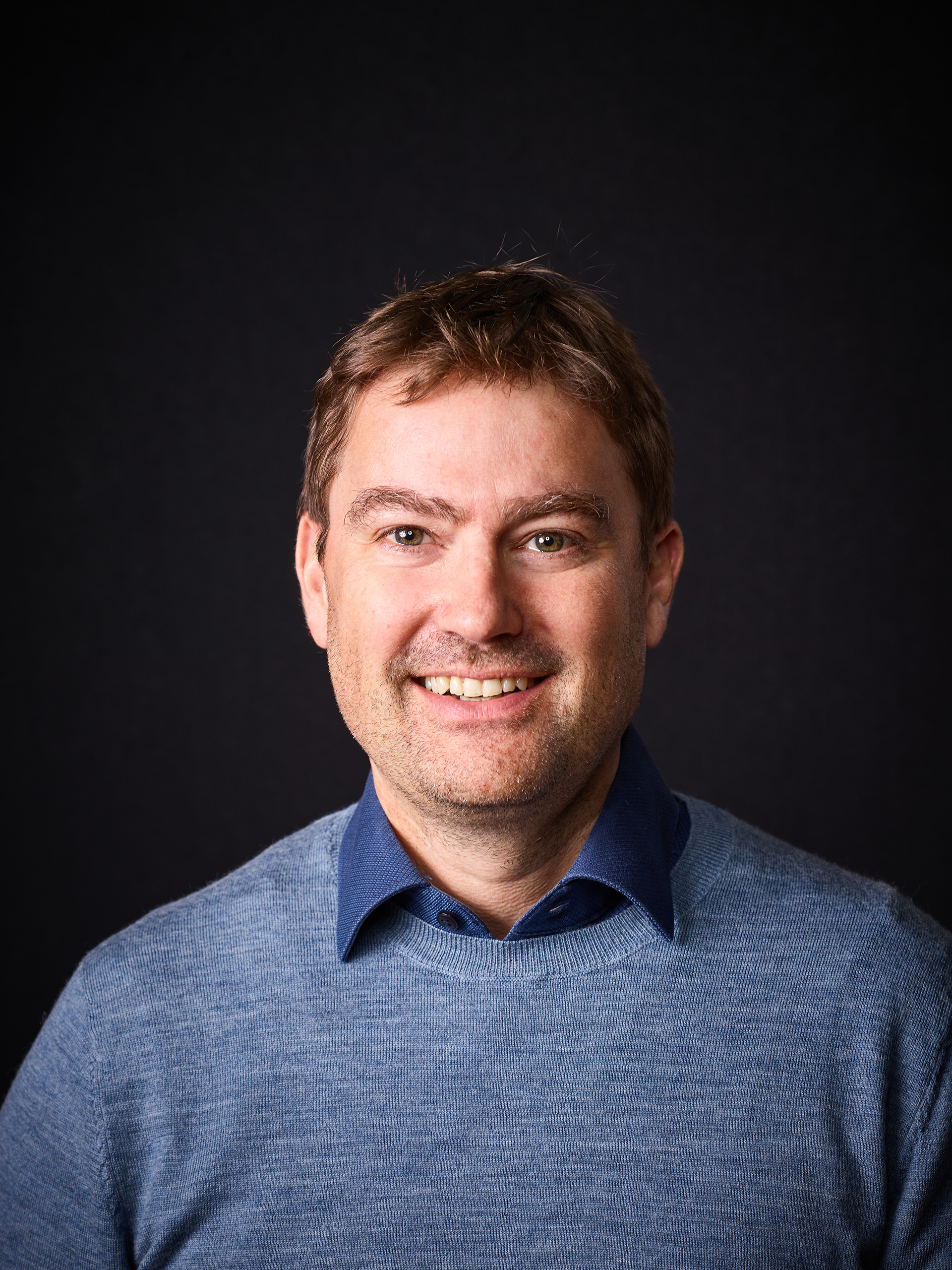 Albstadt-Sigmaringen University / Professor of Textile Product Technology
Prof. Matthias Kimmerle (GER)
Prof. Matthias Kimmerle worked for 20 years in the fashion, sports and outdoor industries in the fields of product development and management as well as production management. Since his appointment in 2014, he has been teaching at the University of Applied Sciences in Albstadt-Sigmaringen in the field of innovation management, particularly innovative alternative joining processes and textile ecology in the Textile and Clothing Technology bachelor's degree program and in the Textile and Clothing Management master's degree program with a focus on Industry 4.0. His research focuses on generative sustainable manufacturing processes.
Expert for: Eco Responsibility, Camping & Adventure
Close
Uta Philipp (AUT)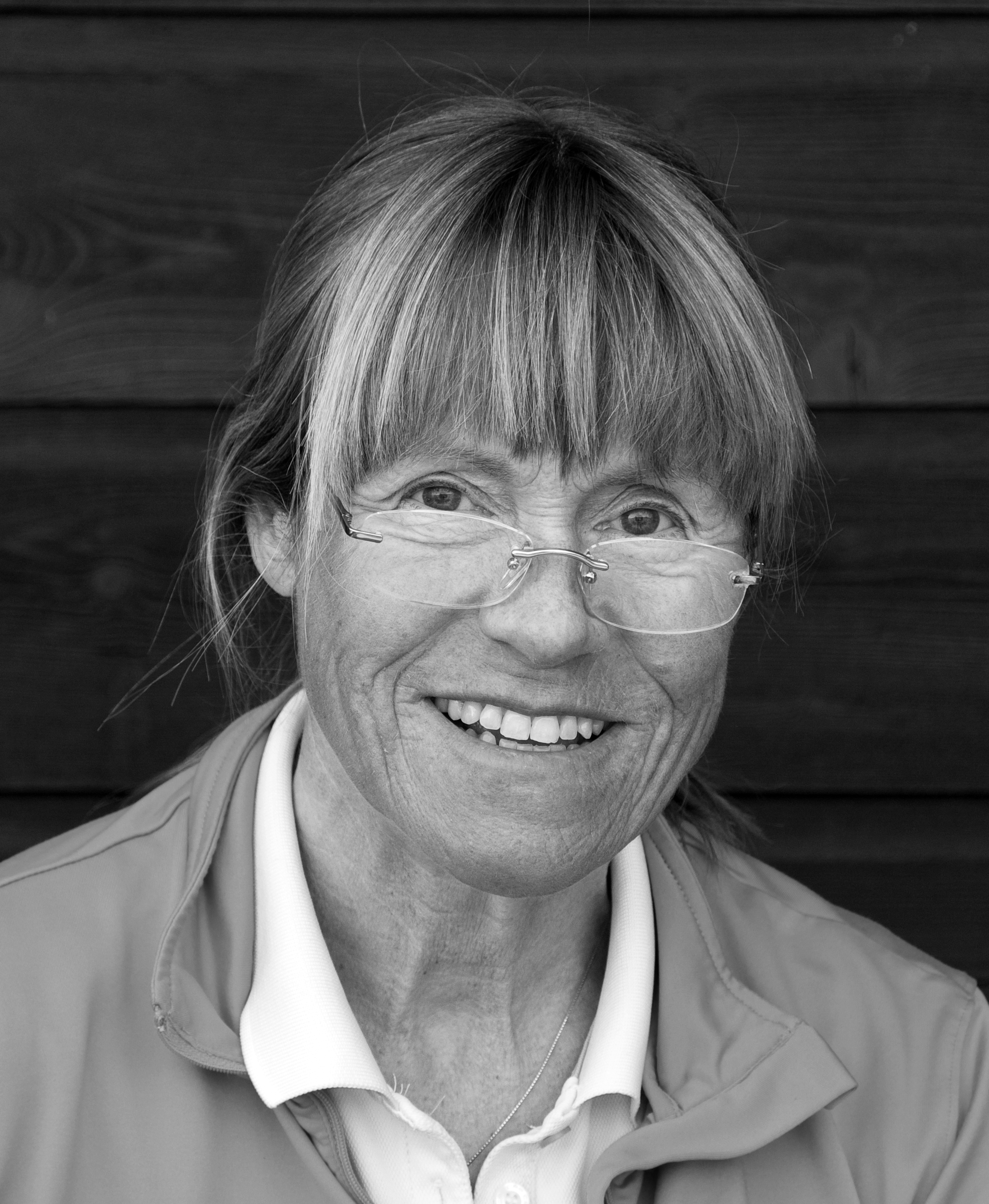 Panorama photographer and all-round mountaineer (Become a jury member)
Uta Philipp (AUT)
Uta was already on the road in the mountains when GPS tracking, mobile phone, Gore-Tex, and Softshell were still dreams of the future. They have always been enthusiastic about the changes and innovations in the sporting goods market. 
Whether bivouacking on the Atomfjella glacier in Spitsbergen or solo trekking in Nepal or the Grand Canyon, climbing classic (easy) routes in the Wilder Kaiser or the Dolomites, climbing via ferrata, mountain biking or ski mountaineering - the material has to be a lot of fun. 
Uta is a qualified forestry manager (univ.), dog breeder, ski instructor, book author, panorama and mountaineering photographer . . . retired. No blog, no vlog, no Instagram. But almost every week a new outdoor adventure. 
Expert for: Hardgoods, Backpacks & Mountaineering
"I am a passionate mountaineer, preferably day and night in nature. I have a lot of time for that, and I live in the middle of the mountains. 
I'm not a professional in any of my many outdoor disciplines, I'm not an influencer, and I don't have sponsors - but that's why I can test and evaluate what new products are presented for the Outstanding Outdoor completely independently and freely."
Close
Will Renwick (GBR)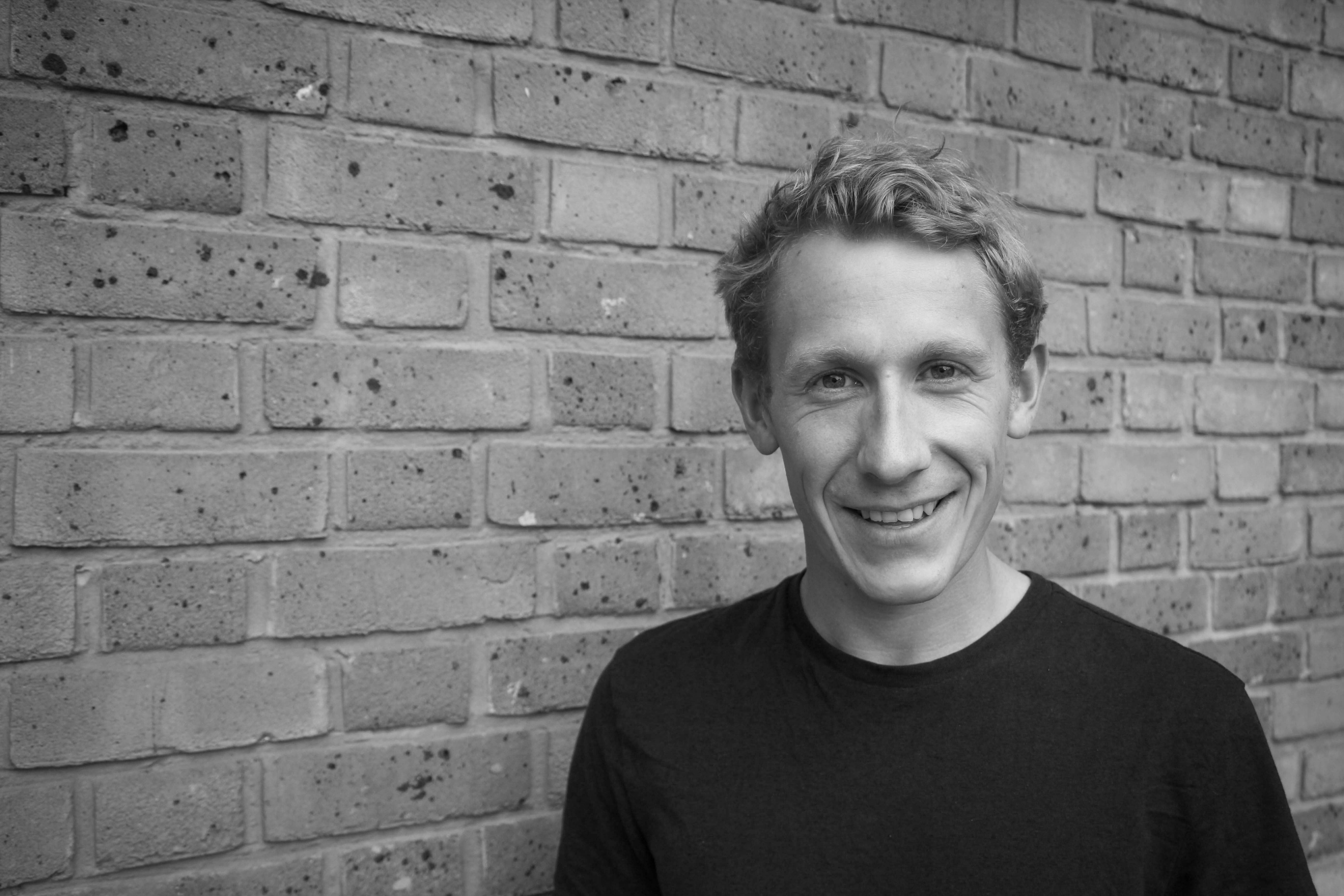 Editor / Outdoors Magic (Any Day Media)
Will Renwick (GBR)
Will Renwick is the editor of Outdoors Magic, one of the UK's biggest and longest running outdoor websites. A specialist in backpacking equipment, Will is often found on the UK's long-distance trails testing the latest product launches. In 2012 he became the youngest person to walk around the entire 1,000-mile perimeter of Wales, and since then has completed the 300-mile Cambrian Way, the West Highland Way, TGO Challenge and the Alta Via 2 in the Dolomites. Alongside his Outdoors Magic commitments, Will is President of the "Ramblers in Wales", a walking charity that protects the nation's path network and promotes the physical and mental benefits of the outdoors. He brings the experience of six years of professional outdoor gear testing for print and web to the Outstanding Outdoor Jury.
Expert for: Hardgoods, Footwear & Electronics
Close