Soft Equipment
Awardees Textile Edition Fall/Winter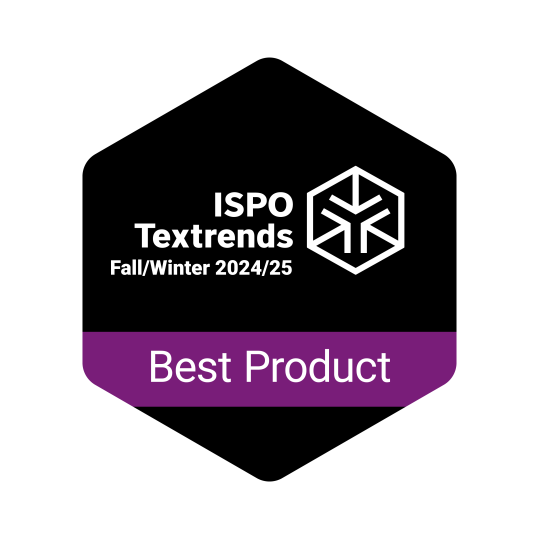 Product Name: HAPTIC Permeation
Product Details
A new coating material development based on high-solid fully waterborne PVD. By carefully controlling the rheology of the coating material it can be selectively applied in very high coating thickness and then sandwiched into two layers of fabric. For the selective coating application on the first fabric layer a new coating process was developed allowing very efficient application of totally unusual very high coating thickness of up to a few millimetres. In the second step, a single layer mesh with open holes is pressed on top of the highly thixotropic coating mass using specially developed tools. Within this process the coating will be pressed through the holes of the single layer mesh and permeate through the top layer. Exciting 3D pins coming through the mesh are the result. During the process, there is no solvent emission and performance is extremely good, fulfilling even hard athletic footwear criteria.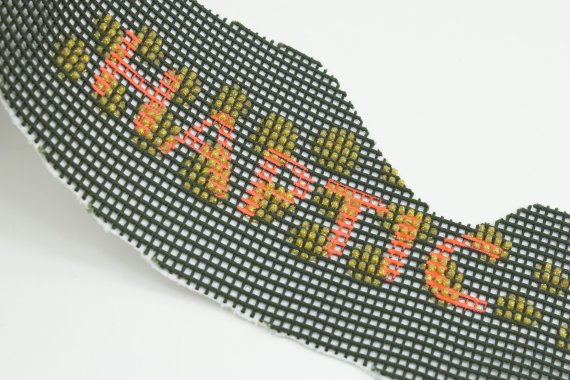 Purchase your Trendbook, in digital or printed form, of the latest ISPO Textrends season. Learn about the next season's trends, get exclusive insight into the selection process, and discover the official winning products in the categories of ready-made garments, accessories, fibers, and fabrics. The Trendbook becomes an indispensable working tool that will accompany product managers and designers during the sourcing process.
Discover more than 350 products as well as the complete trend information and color palettes for Fall/Winter 2024/25.

Purchase a printed copy of the Trendbook and get the Digital Trendbook version for free!
ORDER YOUR TRENDBOOK NOW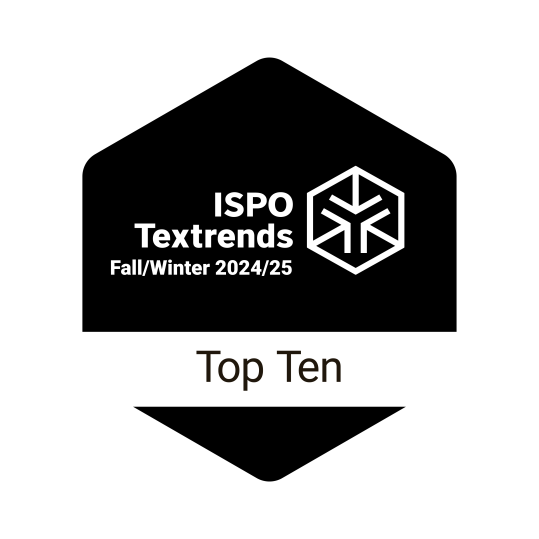 Below we present the ten most excellent products in the category Soft Equipment. 
Product: FENC® ECO Fusible bonding yarn
Product: TOPGREEN® Recycling Solutions 3+
Product: TOPGREEN® rTEX Nonwoven
Taiwan
Official Website
Company Profile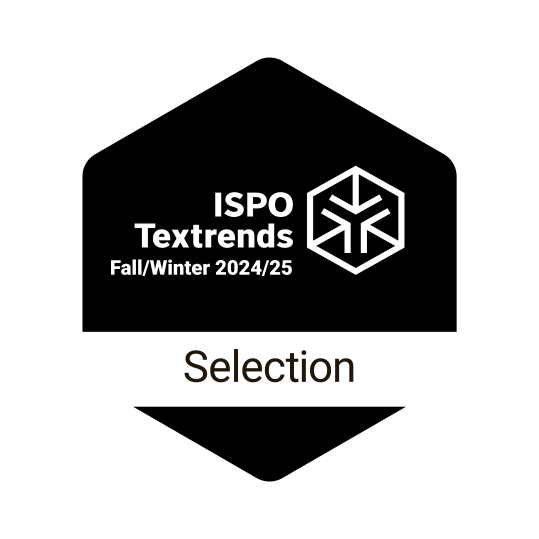 Below we present a selection of outstanding products in the category Soft Equipment. 
Far Eastern New Century Corp.

FENC ECO hot melt adhesive for nonwoven
Fujian Huafeng New Material Co. Ltd
Honmyue Enterprise Co., Ltd.
Hwasung International Co., Ltd.
Kuraray Europe GmbH

amaretta KC 7500 / 395 / royal blue
amaretta KX 7080 / 180 / Creme
Clarino Eco RX 8060 / 9047 / Green
Clarino Suede 0,6mm / H7F Redbush
LMA - Leandro Manuel Araújo, SA
POCOTEX TECHNOLOGY INC.

Recycleve Series - Mono Polyester Fabric
Recycleve Series - Mono Polyester Fabric
Samtex Technology Global Co., Ltd.

CH-7870-AP2T
CH-9084-P2T
CH-9085-P2T
Suzhou Xingfengqiang Textile Technology Co., Ltd

ZERO DOWN Inflatable Eco-Friendly fabric
Ziran Non-Woven Co., Ltd

Fellex®ZTWSJ18-SG (RH) Recycled Non-Woven Fabric