Base Layer
Awardees Fall/Winter 2024/25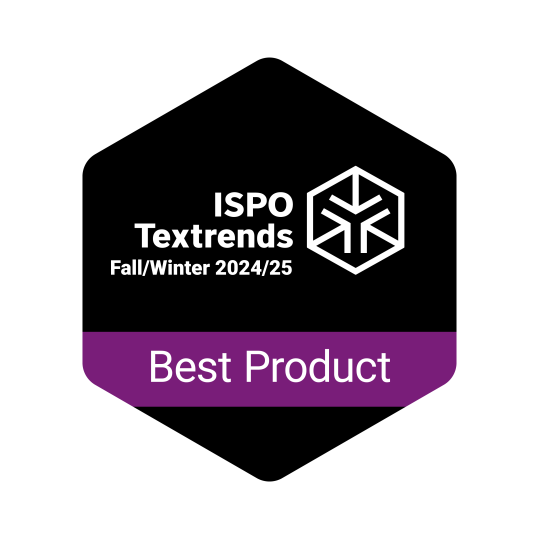 Product Name: 68542 ― OVER-THE-TOP MERINO
Product Details
Merino Wool is Nature's finest technology for every textile; it performs and gives us peace of mind from fashion to groundbreaking sports. Merino makes a difference: it is natural, renewable, biodegradable, recyclable and everything in between. With a long lifespan, Merino Wool is part of the natural carbon cycle and does not contribute to micro plastic pollution. This fabric accomplishes RWS standards and combines a low climate impact and high performance with new technology. Newly minted spinning technology was created to improve the standard pilling of fabrics like this one, made from 100% Merino Wool. The extra special finishings provide softness, fall and spectacular shine. Indeed, this luxury fabric shines bright like our environment's greener future.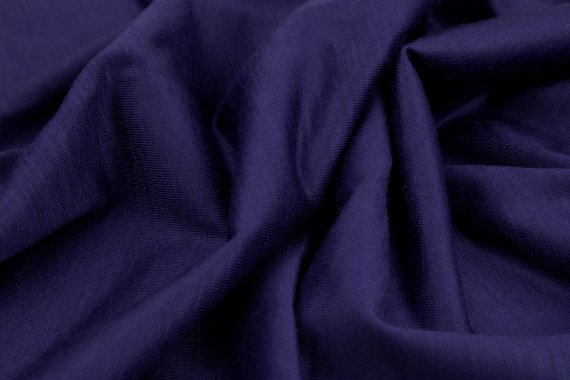 Purchase your Trendbook, in digital or printed form, of the latest ISPO Textrends season. Learn about the next season's trends, get exclusive insight into the selection process, and discover the official winning products in the categories of ready-made garments, accessories, fibers, and fabrics. The Trendbook becomes an indispensable working tool that will accompany product managers and designers during the sourcing process.
Discover more than 350 products as well as the complete trend information and color palettes for Fall/Winter 2024/25.

Purchase a printed copy of the Trendbook and get the Digital Trendbook version for free!
ORDER YOUR TRENDBOOK NOW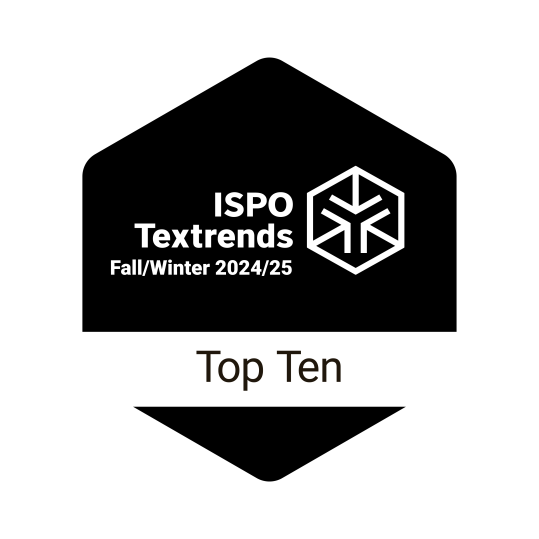 Below we present the ten most excellent products in the category Base Layer.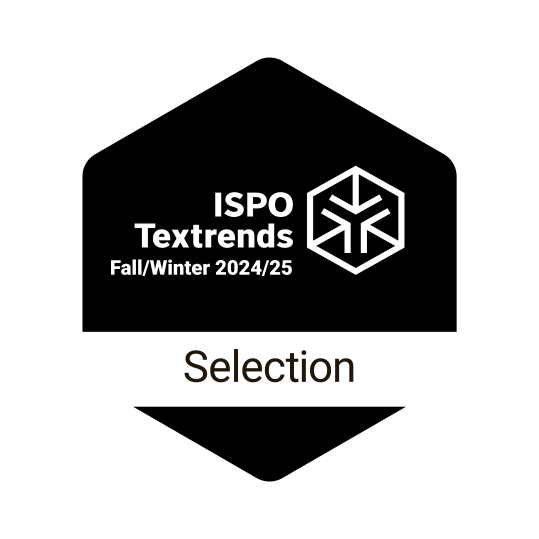 Below we present a selection of outstanding products in the category Base Layer.
Anta (China) Co., Ltd.

A -UV PROTECT
A-CHILL TOUCH
A-COMFORTSENSOR
Green soft quick-dry fabric
Covation Biomaterials USA, LLC

Sorona - Revive - Kefang - KFDD22080014
Sorona - Revive - Kefang - KFDD22080015
Global Textile Solutions Ltd

Footer (2 thread) FT20011.10-221867
Ribana RB0006.10-222003
Single Jersey SJ0004.6-221372
Hong Li Textile Co., Ltd.
HTT Material Technology Co., Ltd

Anti-UV stretch fabric
Multifunctional fabric with one-way oriented quick-dry
LMA - Leandro Manuel Araújo, SA

7486
P0521/22
P0711/22
P0714/22
P0715/22
Nan Yang Knitting Factory Co.,Ltd.
Runhai Industrial Co., Ltd
SHEICO Group (Shei Chung Hsin Ind.) Co., Ltd.)
Zhejiang Xinao Textiles Inc.