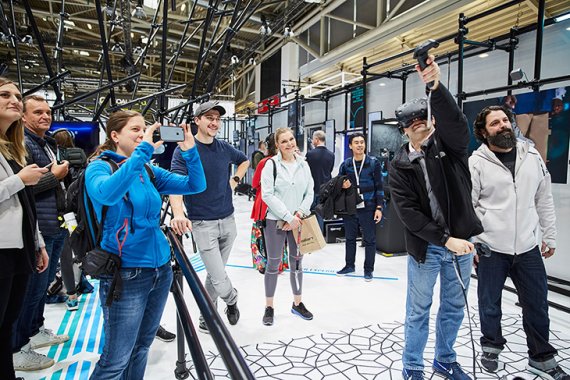 ISPO Digitize offers a new format for the digital future of the sport business. The event will be held for the first time from 28th till 29th of June 2018 at the ICM (International Congress Center Munich) and will be held annually. The Digitize area at the ISPO Munich 2018 is a first taste of it.
On two days, experts teach digital beginners as well as advanced people from industry and commerce digital skills to tackle and implement the transformation in their own company. The basis for this is the Digital Readiness Check. A new tool that answers the question to the participants: If their company is ready for digitization. The evaluation shows the current status quo and the areas in which there is a need to catch up. The overall results of all tests will be presented at the event in June. As an interactive event, ISPO Digitize also addresses questions and needs of the participants. In workshops, roundtables or expert forums participants receive individual answers and will work this out.
After all, the digital transformation is the biggest growth driver of the future and fundamentally changes the sports industry. ISPO has been following this change from the very beginning - and with the ISPO Digitize it is creating a new format for the digital future of the sport business.
Soon there will be the first early-bird tickets for the ISPO Digitize event at 28th till 29th of June 2018 . Send us an email to academy@ispo.com and you will be notified automatically as soon as these tickets are available. Make the digital transformation working as its best for your company.