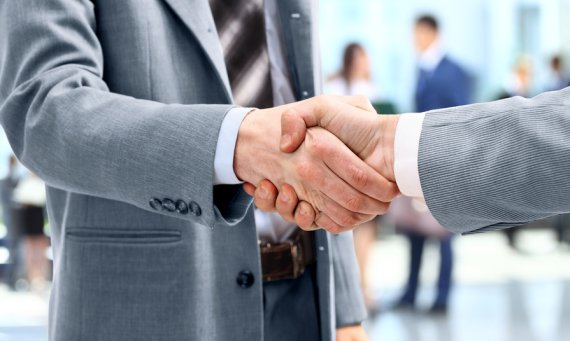 European Outdoor Group

Building outdoor industry co-operation throughout Europe. Together, members form a powerful force to represent the European outdoor industry in a constructive and positive manner.

World Federation of the Sporting Goods Industry

The World Federation of the Sporting Goods Industry (WFSGI) is the world authoritative body for the sports industry officially recognized by the International Olympic Committee (IOC) as the industry representative within the Olympic Family.

Scandinavian Outdoor Group

SOG was founded in 2000 as an industry initiative to serve outdoor retailers and media in export markets. It unites well-respected outdoor gear manufacturers from all five Nordic countries: Norway, Sweden, Finland, Denmark and Iceland.

Fitness China

FITNESS CHINA is approved by the Chinese Ministry of Commerce and General Administration of Sport. It was established in China, February 2004, as a professional fitness exhibition. FITNESS CHINA covers exhibition, training, forum, competition and related fitness activities. It not only builds a bridge for international brands to gain better knowledge of Chinas fitness market and helps them to step into this market, but also offers a platform for the industry to communicate and exchange. To date, FITNESS CHINA is one of the most influential annual fitness events in China and the Asia Pacific region.

CSI-FITNESS

CSI-FITNESS MANAGEMENT CO., LTD. is a subsidiary of China Sports Industry Group Corporation (Stock Code: 600158). It has dedicated to the development of national fitness industry since it was established in February, 2003. Its main business includes chain management of Commercial Fitness Clubs and Community Fitness Clubs; health solutions for families and enterprises; organization of fitness activities in the national wide etc. The subordinate fitness club called CSI-Bally Total Fitness owns 30 chain stores in 19 cities (including Beijing, Shanghai, Guangzhou, Shenzhen and Wuhan etc.). CSI-FITNESS MANAGEMENT CO., LTD. believes in the concept of "Keep innovating, forge ahead", and takes best advantage of tons of fitness resources and its professional management team in order to supply more abundant fitness and health services and products. The company has already earned trust in the industry as a cooperation partner and it will continuously contribute to the industry of China national fitness.

CCAGM

CCAGM was established in January 1990, with the approval of the Ministry of Civil Affairs. It has nearly 700 members, including domestic big/medium sized department stores, daily industrial retail and wholesale and manufacturing enterprises, and other types of enterprises which provide related service to the industry. The members are all over the country's 31 provinces, autonomous regions and municipalities, covering all ranges of ownership. CCAGM has 60 corporate members, including City Department Store Industry Association, Trade Association and trans-regional department store company union organization, linking more than 8000 indirect members.

Assosport

Assosport—Associazione Nazionale fra i Produttori di Articoli sportivi (Italian Association of Sporting Goods Manufacturers)—is the Italian national sector association which represents businesses in the sports sector. It is a non political and non profit association.