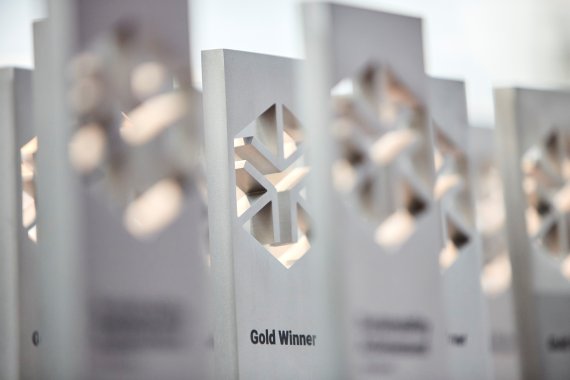 Time For Changes: New Exhibition Dates & ISPO Award Concept
ISPO Munich will be held permanently at the start of the winter season at the end of November, thus leaving the previous January date. OutDoor by ISPO will permanently move forward from the end of June to the end of May/beginning of June.
From now on, the award winners will not only be the focus of attention at the trade visitor fairs OutDoor by ISPO (12 to 14 June 2022) and ISPO Munich (28 - 30 November 2022), they will also enjoy international coverage throughout the year thanks to a far-reaching, editorial review report on ISPO.com. Available in three languages, the article will best describe the product with text, images and video. ISPO will send the article to the target group, include it in editorial specials and curate it.
Exhibitors and brands applying for an award can also choose the article's publication date. Of course, exhibiting the award-winning products and services at ISPO Munich or OutDoor by ISPO is also part of this package.
Another change is that innovative products and services can now be submitted all year round as there will be four judging rounds per year. Furthermore, the various winner levels have been canceled and the category selection has been dropped, giving brands much more flexibility.
Detailed information on the ISPO awards, the changes and advantages as well as the registration process are available online at ISPO Award | Ispo.com
ISPO Munich 2022 offers much more than the award: it gives people the possibility to finally meet up in person, after a long break due to the coronavirus, to make personal contact and to have inspiring discussions with colleagues and friends from the sports industry.
And this requires the right platform, as Jan Lorch, Chief Sales Officer (CSO) & Sustainability & CSR Manager Chef at VAUDE, confirms: "VAUDE plans to take part in ISPO Munich 2022 as it's essential for us to exchange with people in physical form and not only limit ourselves to a digital format as was the case during the pandemic. We are convinced that ISPO is still the right platform for this with a high appeal within and beyond the sports industry."
In addition to VAUDE, around 800 brands have registered so far for ISPO Munich 2022, including Helly Hansen, Mountain Equipment, Jack Wolfskin, BUFF, Ternua, Schöffel, Briko, Carrot, Cober, D.P.S., Drake, Gabel, Giro, Fizan, Julbo, Leki, Lenz, Majesty, Mango, MIPS, Northwave, Oakley, POC, QBL, Recco, Reichmann, Roxa, Scott, Sidas, Smith Optics, Vist Tech, Vola, Colmar, Sportalm, Descente, Kask, Toni Sailer, Head Sportswear, Capranea, L Fashion Group with Luhta, Icepeak, Rukka und Dachstein, Killtec, Trespass, Reusch, Eisbär, Löffler, Buff, Johnson Health Tech, Tunturi, Hammer, Waterrower, Gymstick, Garmin, BH Fitness, Associação Selectiva Moda Portugal, HeiQ, YKK, SCARPA, La Sportiva and GORE.
More information on ISPO and the various participation opportunities for brands and exhibitors can be found at here.