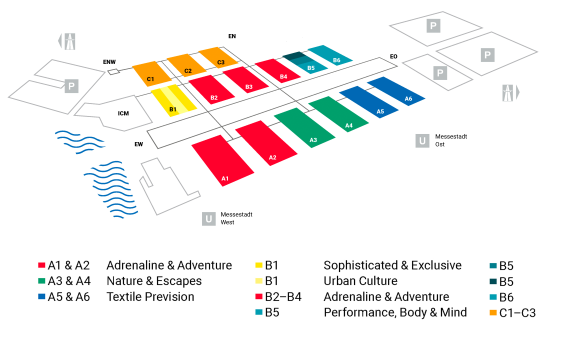 ISPO Munich 2021 enables interaction and participation at any time and from any place in the world through the hybrid show concept. For the first time, the exhibition halls will be divided into two new categories: 
Lifestyle Halls: Because people do not think in product categories but in living environments, the exhibition halls have been divided into seven new segments. This creates more relevance for the target groups and new customers can be reached. 
 
Experience Hall with Hybrid Stages and ISPO Digitize Summit: Because people no longer live physically or digitally, but "and". The ISPO Munich Experience Hall focuses on creativity & digitization, health and sustainability. The Hybrid Stage is the physical center of digital participation and connects the driving themes with solutions and innovations. This means: ISPO Munich enables maximum participation in the increased importance of sports. Especially participants who cannot travel do not have to be on site to present themselves or to exchange ideas with others.