This has got to be one of the most exciting new additions to ISPO Munich! The "Trends, Innovation & Industry Services" segment in Hall C6 is set to provide a glimpse into the future of the sports industry, and so much more. There are plenty of features sure to draw in the crowds, including the popular ISPO Brandnew competition and unique training and innovation platforms, such as the Retail Lab and ISPO Academy.
What will the sports retailers of tomorrow look like? Which new piece of sports equipment will attract youngsters' attention as the next big trend? Which digital technologies are set to change the lives of sports fans and retailers? Head to Hall C6 at ISPO Munich to check out what the future holds for the sporting goods industry.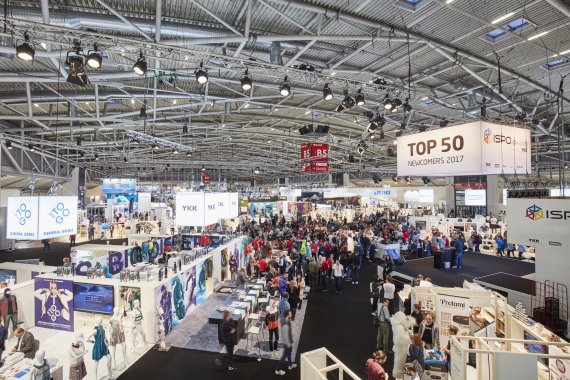 We are incredibly excited to welcome the new Trends, Innovation and Industry Services segment to the world's largest sports trade fair. This is the place to go for anyone keen to find out about the trends and brands of tomorrow today. A visit to this exhibition area is essential for the some 2,000 accredited journalists and influencers at the event too given that the winners of the ISPO Award and ISPO Brandnew competitions will be presented here.
The Trends, Innovation and Industry Services segment also makes for a meeting point for all organizations and associations within the industry. This is where companies can find out all there is to know about what we can expect to see take hold in the future, including servicing machines, visual merchandising, retail services, e-mobility, and ski rental.
ISPO Brandnew will be identifying the most promising start-ups within the sports industry for the 30th time, while the annual ISPO Award will once again be revealing the top products on offer from exceptionally innovative manufacturers across all the relevant categories.
The ISPO Academy is a unique learning and training platform for the sports industry, offering global events and seminars alongside a selection of online resources to which we are continually adding. The webinars can be accessed any time – all year round.
This platform is also a great way for companies and brands to present themselves in an extremely positive light. The Trends, Innovation and Industry Services segment is your ticket to the sporting goods industry of the future.