In 2020 sport climbing will premiere as an Olympic discipline in Tokyo, likely to generate further media attention. However, actual data for the industry's growth numbers aren't available yet. How will the market differ between Europe, the US and China? Who will be the main actors in the young industry, and what expectations do users and customers have of bouldering and climbing providers? What is the likely development of the market and what impact will it have on the industry?
"Indoor Climbing HUB" will address these and other questions starting with its premiere at ISPO MUNICH 2019. One of the central goals at ISPO is gathering the key participants in the climbing gym boom (brands, gym operators, opinion leaders, trainers, athletes, press and more). Together we will present tangible data, and we'll explore key topics which will impact the young industry, such as gym management, route setting, consumer events, training and retail. Highly qualified speakers and presenters will go in depth with the ISPO audience on specific topics, and together all participants will develop new ideas and concepts of acute interest to everyone planning to be involved in sport climbing now and in the future.
Florian Kops – dasMinisterium.com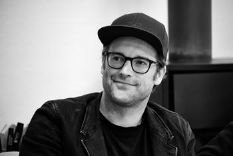 Florian Kops, born 1977, has been part of the climbing sports development since more than 12 years. As founder and CEO of dasMinisterium.com , a creative advertising agency, Florian has been working for sports and lifestyle brands since 1999, some of which have been climbing gyms and events. Before the digitalization hype, Florian and his team already developed a management software for climbing gyms. Through his work as a host of national and international climbing competitions, Florian was able to gain further insights into the active/competitive climbing community. Florian is one of the 5 creative minds who developed the HardMoves Boulder League.
florian@dasMinisterium.com
Christian Popien – Climb-Inn Klettersport GmbH & Co. KG
Christian Popien, born 1978, started climbing at the young age of 11. Since then, he has been involved in the sport on both a personal and professional level. He is the co-founder and managing director of Climb-Inn Klettersport GmbH & Co. KG, he has operated the DAV Kletterzentrum Wupperwände since 2006, and has been the co-owner of the Bahnhof Blo Bouldercafé Wuppertal since 2016. As one of five creative minds, Christian developed the HardMoves Boulder League from 2007 to 2016 into one of the largest bouldering events in Europe. Today he works closely together with the German Alpine Association developing and publishing concepts and standards, and since 2013 he has increasingly specialised in consulting and renovation of climbing gyms.
c.popien@climb-inn.de
Sunday: Vertical Life Indoor.Climbing.HUB Party
starting 17:00
Monday & Tuesday: Lectures
11:00 – 16:0
Location: 

Hall A3 - Indoor Climbing Lounge
Montag, February 4, 2019
12:00
Climbing Up!—Growth market indoor climbing in international comparison
How is the market in Germany, the UK, France, Europe and the USA developing in comparison? What are the growth figures? Who are the players on the market and what is the expected development? What are the prospects for this development?
Speakers: Olivier Aubel – University of Lausanne | UNIL – Institut des sciences du sport
Appointment: Monday, February 4, 2019 – 12:00
13:00
Climbing Gym Insights—Getting to know the customers
Focus on the target group: Who are the visitors in climbing gyms? Insight into sociodemographic data & interests. Presentation of exclusive figures and results from an extensive survey of over 6,000 climbers from 71 countries.
Speakers: Matthias Polig – Vertical Life / Christian Popien – Climb-Inn Klettersport
Appointment: Monday, February 4, 2019 – 13:00
14:00
Climbing & bouldering gyms 2.0—More than just sports facilities in urban areas
The evolution of climbing gyms: What new trends are emerging? Where is the climbing gym landscape heading? What ideas and possibilities are currently emerging? In order to provide a differentiated insight into the versatility of indoor climbing, we present 3 special concepts with unique selling points.
Brooklyn Boulders – New York USA
The Climbing Hanger – UK Liverpool
Bahnhof Blo – Bouldercafé Wuppertal
Speakers: Nicole Chernyakhovsky, Ged MacDomhnaill, Christian Popien
Appointment: Monday, 4, 2019 – 14:00
15:00
Digital climbing gyms—B2C software solutions as touchpoints
What digital services are already available on the market? Which solutions will prevail? An insight into the digital ecosystem of the indoor climbing industry.
Speakers: Matthias Polig – Vertical Life
Appointment: Monday, 4, 2019 – 15:00
Tuesday, February 5, 2019
11:00
Boulder events: Strong people, strong emotions
Boulder events as opportunity and sustainable platform in comparison: An insight into three outstanding formats (La Sportiva Legends, adidas Rockstars, HardMoves Boulderleague).
Speakers: Liam Lonsdale, Björn Pohl, Mike Hamel Christian Popien
Appointment: Tuesday, Febraury 5, 2019 – 11:00
12:00
Climbing & Olympia—A trend sport is growing up
What does the development look like up to 2020? What other strategic considerations are there? An insight into the Olympic format: How can sport present itself? What are the organisational structures like? What broadcasts will there be and what exciting marketing platforms will result from the topic of climbing and the Olympics? What opportunities and risks does this entail?
Speakers: Marco Scolaris – President IFSC
Appointment: Tuesday, February 5, 2019 – 12:00
14:00
Associations & clubs as multipliers in the indoor market
What roles do associations and clubs play in the indoor market? What are the developments and interests of the DAV (Deutscher Alpenverein) in Germany and the ABC (Association of British Climbing Walls) in Great Britain?
Speakers:
Elias Hitthaler / Wolfgang Wabel DAV - German Alpine Association
Rich Emerson / ABC - Association of British Climbing Walls
Appointment: Tuesday, February 5, 2019 – 14:00
15:00
KRAFT YOUR BRAND
Smart branding is the key to success. Hannes Huch, the founder of Café Kraft, speaks about the importance of a credible branding in the climbing gym industry.
Speakers: Hannes Huch
Appointment: Tuesday, 5, 2019 – 15:00
Speakers / Panelists
Liam Lonsdale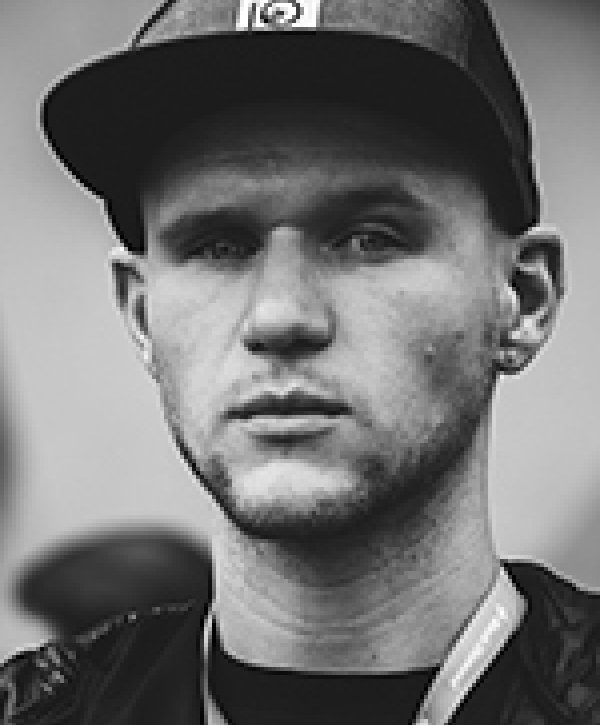 Liam Lonsdale
Speaker / Moderator Indoor Climbing Hub
Liam has been deeply involved in the climbing industry for over a decade and has been privileged to experience it from many sides.
For the past five years, Liam has been working alongside the best athletes and events in the world as a photographer and as a commentator.
Liam is also a social media specialist, with a solid knowledge and multitude of experience creating engaging and effective content to be integrated into marketing strategies and events.
Close
Matthias Polig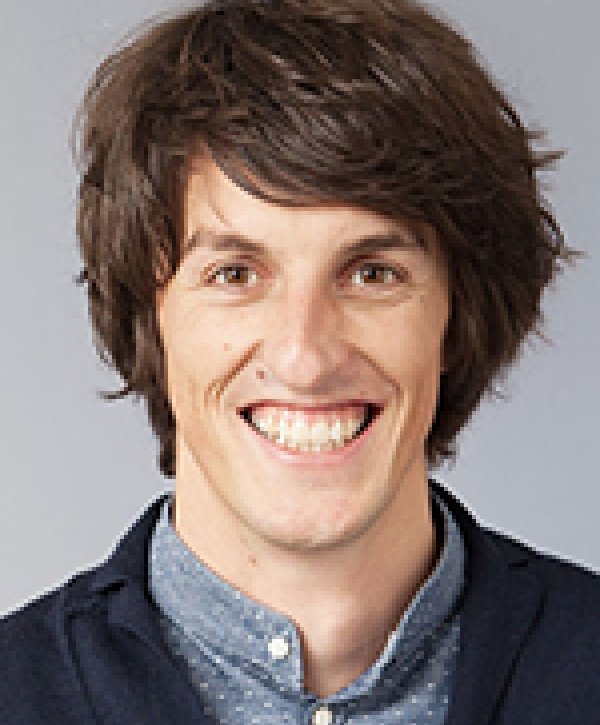 Matthias Polig
Co-founder & CEO of Vertical-Life
Matthias Polig is co-founder and CEO of Vertical-Life , national route setter, guidebook author, climbing event manager with a passion for innovation and technology.
Close
Björn Pohl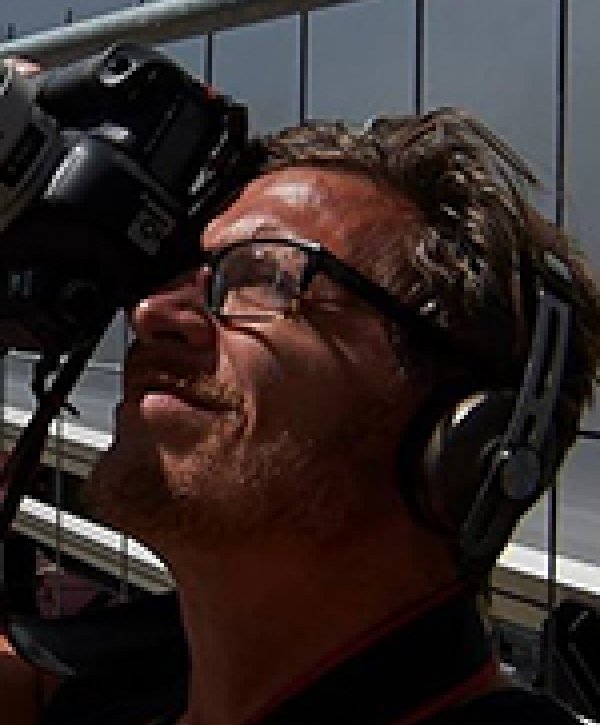 Björn Pohl
Head of Events Klattercentret Stockholm
Björn was first introduced to climbing in January 1990 in Chamonix. In 1991, he learned to iceclimb. From then on, the scale has slowly decreased. For the last ten years or so, he's only been bouldering, almost exclusively indoors.
He studied Financial Economy at University, though he never really worked in that field, and later moved into Communication instead. In 1997, he started KLAAN News, an email newsletter focusing on bouldering and sport climbing. From 2000 to 2008, he reported international news for the platform 8a.nu. He ran The LowDown blog from 2008 to 2010. Since '10, he has been writing for UK Climbing and has launched The Ledge Podcast, interviewing legends like Adam Ondra, Chris Sharma, Jerry Moffatt, Alex Honnold, and Ben Moon, to name a few. Lately, he has been focusing more and more on photography.
At Klattercentret Stockholm, Björn works in marketing, events, and international partnerships. Among his most notable creations are the concepts for La Sportiva Legends Only and the Black Diamond Project.
Close
Ged Mac Domhnaill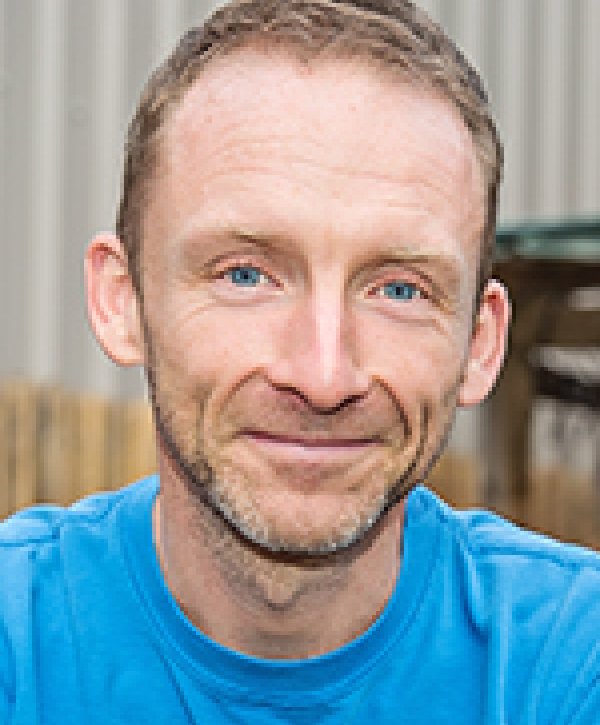 Ged Mac Domhnaill
Founder / CEO The Climbing Hangar
I started climbing to conquer a fear of heights and fell in love with the places, the people and the culture as well as the climbing. I've always been as in love with the culture as I am with climbing and have built a brand around this.  I started The Climbing Hangar as a means to escape teaching, made every mistake going and had to live in a tiny room in the facility for 15 months and often didn't get paid for months. In 2018 I raised £3m in private equity to expand to 3 sites and we expect to be raising additional investment in 2020. It's been quite the journey...
I invented the Women's Climbing Symposium and blended food, circus, club nights and music to create our unique UV night events too. Our Valentines sexual climbing event got 24millions views and we've hosted art exhibitions with leading UK artists as well as getting our own condoms made.
Close
Nicole Chernyakhovsky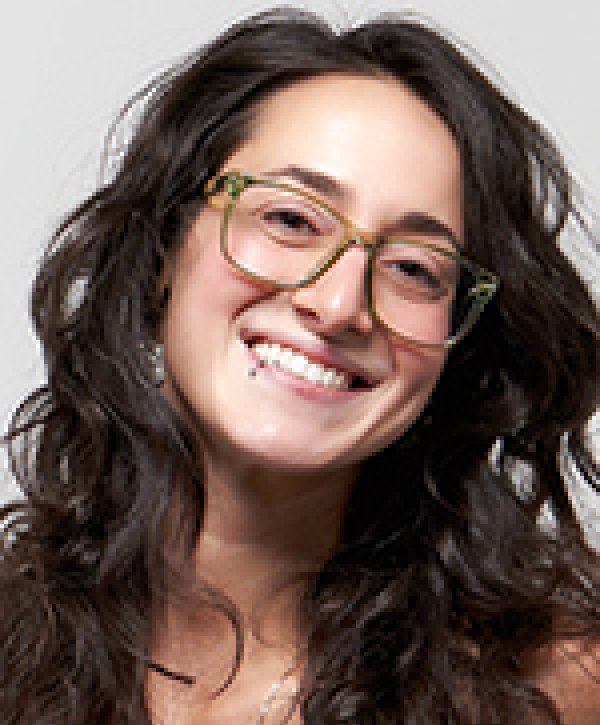 Nicole Chernyakhovsky
Senior Product Director Brooklyn Boulders, New York
Nicole Chernyakhovsky has worked with Brooklyn Boulders for over 7 years, and is currently the Senior Product Director for the company. As Senior Product Director, she's responsible for all Route Setting, Climbing and Fitness and Youth Programming at the existing 5 BKB locations. She has a Masters Degree in English Education from Columbia University in NYC, has been climbing for over 10 years, and lives in Denver, CO.
Close
Mike Hamel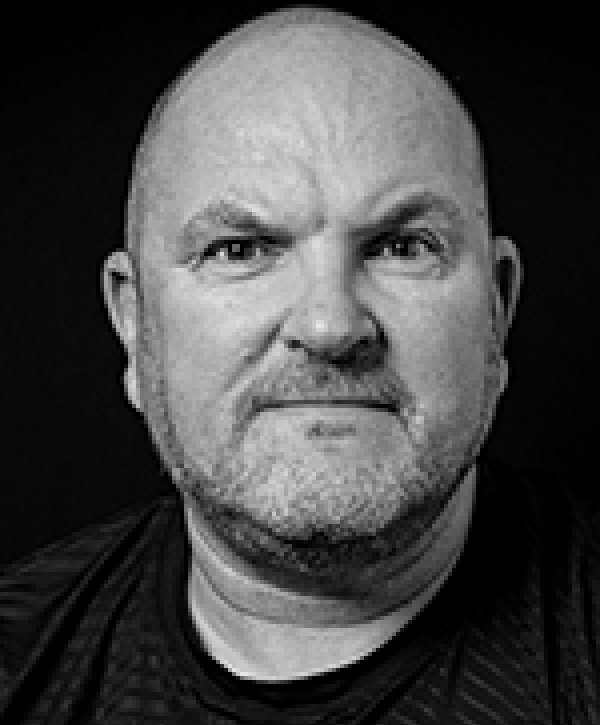 Mike Hamel
CEO & founder PlanetTalk GmbH / adidas Rockstars
is the CEO and founder of Planet Talk, an event consulting agency that is the creative brain and organizing force behind adidas ROCKSTARS and the Ticket to Rockstars series. Mike has a degree in journalism, worked as director for several TV shows and is an award-winning outdoor film producer.
As an event director he successfully developed and implemented numerous sports events around the world, including the adidas Sickline Extreme Kayak World Championship, the Absa Cape Epic, the adidas Slopestyle, the Siemens mobile X-Lake Jump Series, the Bike Festival Willingen, the World Games of MTB, the Trans Alp Challenge, etc. Planet Talk's latest project, the adidas INFINITE TRAILS World Championships, is the peak for a new global trail running series based on a sustainable event concept.
Close
Hannes Huch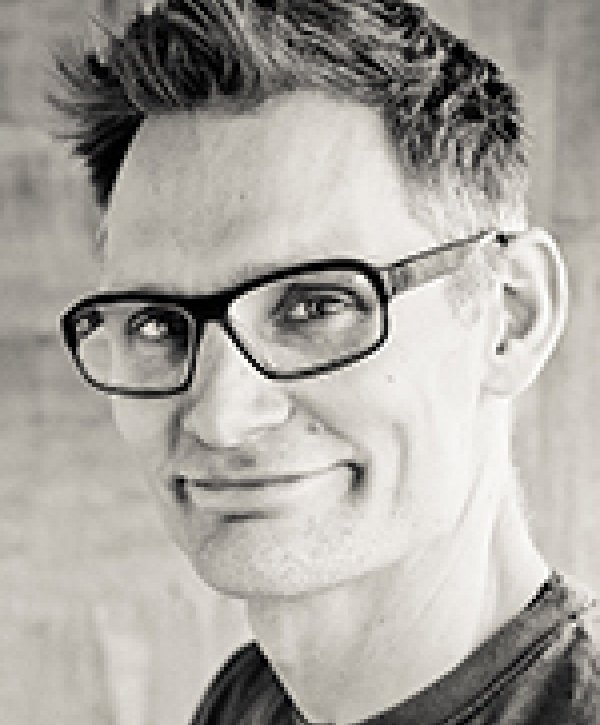 Hannes Huch
Founder CafeKraft
I'm a visual designer, entrepreneur and marketer based in Nuremberg, Bavaria. If I'm not climbing on rock I love to work with my camera and produce emotional content – be it an image video, a fashion shot or a documentary. I enjoy working together with energetic people and realize great projects such as building a gym like the Café Kraft or producing the Mastermind book with Jerry Moffatt.
Close
Rich Emerson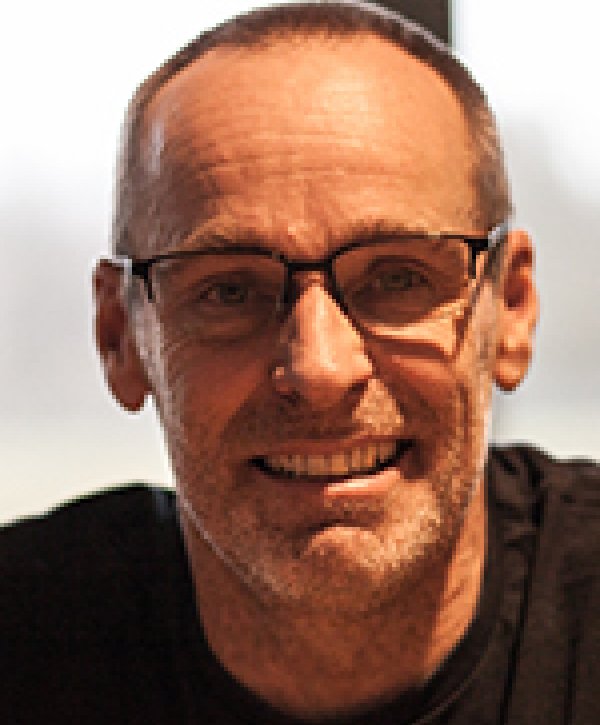 Rich Emerson
Association of British Climbing Walls + CEO The Climbing Academy Group
Rich Emerson is the CEO of The Climbing Academy Group (TCA) in the UK. TCA has 4 walls in two cities and 10 years ago was at the forefront of the change from providing dusty old walls for climbers to creating high quality, welcoming environments that are able to attract a much wider audience. Over the past 4 years, he has also worked with the Association of British Climbing Walls and is now the Chair. The ABC works for the Health, Growth and Professionalism of indoor climbing in the UK.
Rich will take us through market research that the ABC first conducted in 2017 and is re-doing right now. He'll talk about the trends that have been seen and the growth that has happened in the UK. He'll link that to the work of the ABC and how it plans to support the rapid growth on indoor climbing.
Close
Bahnhof Blo Wuppertal & HardMoves Boulderleague
Close
IFSC – International Federation of Sportclimbing
Close
IFSC – International Federation of Sportclimbing
Close
IFSC – International Federation of SportClimbing
Close