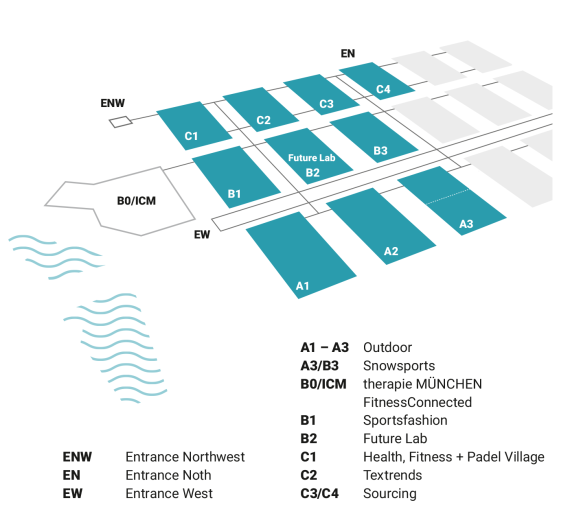 In ten exhibition halls established sports brands, young start-ups, retailers, suppliers, athletes, press and many other business professionals cultivate new and old business contacts here, look for hot products and get the overview of emerging trends and innovations.
In the heart of ISPO Munich, the Future Lab is the new home for the future of sports–a curated knowledge space showcasing the latest in product development, Textrends and digital solutions. It connects content with products and cross-industry impulses with in-depth consumer and industry insights. It drives transformation and re-evaluating of market potentials. Here, the makers of tomorrow, athletes and experts meet, interact and engage in theme-related hubs, on stage and offsite to transform the business into a sustainable and innovative new century.
You still have questions? Don't hesitate to get in touch with us.