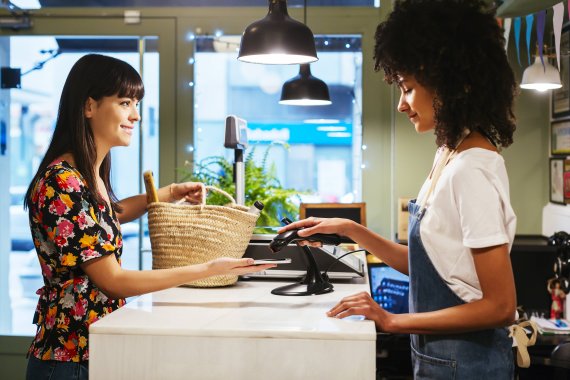 As vice president of Wirecard Labs, Jannis Riesz is an expert in mobile payment solutions. His company is also offering On2One coaching at ISPO Digitize. In an interview with ISPO.com, he explains the benefits of mobile payment for sports retail, what role staff plays, and how this transformation can be implemented sensibly.
ISPO.com How should sports retail be positioned for the topic of payment transactions?
Jannis Riesz: As part of the retail value chain, payment transaction is becoming more and more important. It makes it possible for stationary, specialty sports retail to better get to know and understand its customers and their needs – things like who the regular customers are, who's interested in which sport, or what products tend to be bought together.
This way it's also possible to open up to online retail, which previously always had an information advantage through user data. In practice, payment transactions should be "seamless" between offline and online channels, the payment process should ideally be integrated into the sales process, and retailers should accept a variety of cards and alternative payment methods. The latter can also mean an expansion of the target group, for example if the popular Chinese payment methods AliPay or WeChat Pay are integrated. All of this together can mean an increase in conversion rate in the store and online.
What digital payment methods are there?
For one, naturally, debit and credit cards of all types and shapes. Then mobile wallets integrated into the operating systems of smartphones and smartwatches, like Apple Pay and Google Pay, are becoming more and more relevant. And finally – depending on which target groups you want to appeal to – alternative payment types like AliPay, WeChat Pay, and even PayPal or Amazon Pay.
How can these be put to use for retailers?
With the right partner who has experience in the finance, payment, and technology sectors in equal measure, and who will accompany the transformation in the long term. It is also important to train staff to master the various payment methods and the use of related technologies such as NFC or QR codes.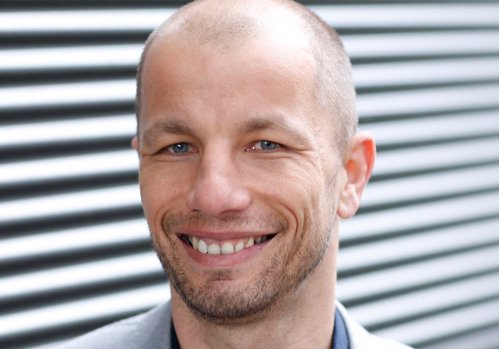 For whom does it make sense – for whom maybe not?
The possibility of more turnover through digitalization in the payment system makes sense for every sports retailer, without question, as payment always has to be made at the end of a purchase. What's important are custom solutions tailored to the sales process and your own target groups. New technologies like the Internet of Things also bring great opportunities.
With our Smart Vending Showcase, we have a great project that combines the benefits of IoT, biometrics, and hands-free payment, and thus shows an expansion of the classic channels of online or POS: To shop and put items in their shopping cart, shoppers simply stand in front of the shelf, have their faces identified by the biometric recognition system, and pick out their desired products – the shelf automatically recognizes which products have been removed. The changes in the virtual shopping cart and the payment process are displayed in real time on the screen above the IoT shelf. This solution, in our view, is especially well suited for the sports industry.
How expensive is the conversion?
We offer most solutions "out of the box." The modularity of the payment solutions is high priority, and that is what the Wirecard portfolio is designed for. Of course, switching from a traditional POS solution to a fully digital, tablet-based solution that combines POS, card terminal, merchandise management, and financing options in one app does entail costs for the store infrastructure and personnel training. A better question for a retailer to ask themselves might be: What will it ultimately cost me to shy away from this investment?
What does the customer expect?
The customer expects a great shopping experience, which also includes a seamless payment experience with the payment method of their choice. And as already mentioned, personalization also plays a major role; the customer gets things like suitable offers for their favorite sports, individual discounts, or information on when the latest running shoe model from their preferred sports brand will be available. With our Omnichannel ePOS Suite, we provide retailers with a powerful tool to gain comprehensive insight into their customers' needs based on payment data and to link the POS, e-commerce, and mPOS channels.
This way customer conversion can be increased, churn rates can be reduced, and predictions of future consumer behavior can be made. Another trend we're observing is that customers are also interested in alternative financing options. Whether payment by installments or microcredit, the focus is always on the user experience. That is why we're working on a new concept that could also digitize this process in stationary retail.
What are the benefits of digital payment options for companies and customers?
For companies, above all it's the expansion of target groups, a potential increase in conversion rate and thus in sales, and the optimization of processes. For customers, increased flexibility as well as the improvement and personalization of service are of particular importance. 
What about (data) security?
Legislation in Europe has set high standards for the handling of customer data with the General Data Protection Regulation, and at Wirecard data protection and data security are always top priority. Regulated by BaFin, the Payment Card Industry Data Security Standard, and others, we are subject to strict controls and adhere to the highest security standards.
How is the topic of mobile payment being accepted in the sports industry?
Very well – because every sports retailer that already accepts touch-free payment via NFC credit card accepts mobile payment. In Germany, the topic is increasingly coming into play. Other countries are already further ahead in terms of mobile payment; in some countries it already makes up a majority of all payments.