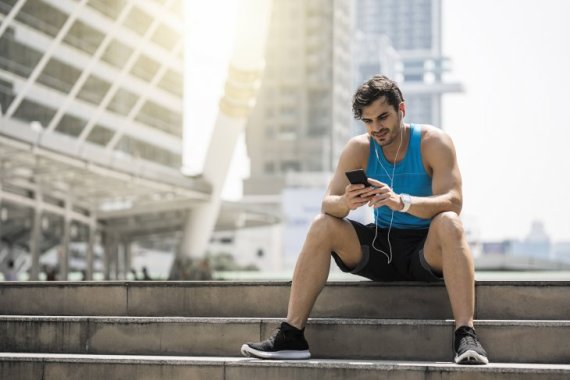 Digital instead of analog – in the sports industry, this motto also applies to advertising and marketing. In the final part 4 of our retailer survey before the big ISPO Digitize Summit , it becomes clear that a lot has already happened in communication with the end customer. (You can find the other three parts of our survey at the end of the text.)
As consumer behavior undergoes massive change, the Sport 2000 and Intersport sports retailer associations, like the major brands, have shifted their focus to the online sector.
"In marketing, a year and a half ago we initiated a 'digital shift,' i.e. the shift of advertising budgets to digital channels. To this end, we introduced a social media tool that enables us to provide our partners with not only relevant content, but also with an custom budget. The retailers can thus run campaigns in their name, in their area, and in their desired target group," says Andreas Rudolf, CEO of Sport 2000.
A complete success: Roughly 300 partners took advantage of the offer in the first year. B2C marketing has also changed dramatically at Intersport in recent months. Chief Digital Officer Carsten Schmitz mentions "a fundamental budget shift, away from classic and towards digital marketing."
This has to do with the customers – even older people usually gather information online before making a purchase. Classical, regional retailer brochures therefore no longer achieve their former advertising effect. And with the new channels – whether personalized mailings, social media with Facebook at the top, or customized search engine offers via Google – the desired target group is often reached much better than before.
Modern retailers have long since internalized the new possibilities of the digitized customer approach. "Personalized customer advertising with newsletters and advertising letters is necessary. We also use our own app," reveals Nicole Kälber, head of an Intersport store in Pforzheim, Germany.
While she classifies brand-new content on the store website as extremely important, her Geisenheim managing director colleague Joachim Kiegele views a store website as almost superfluous: "This is a fluid process with constant changes. Communication is increasingly through fast and dynamic social media channels."
Customer behavior is constantly evolving, and it is important for successful economic development to keep up with the times. "The marketing mix of the future will be about how I can automate further, and which channels I can focus on. We are currently very diverse in our search for new employees, especially in marketing, so as not to miss out on any changes in customer behavior. Is it Facebook or Instagram now, or do I need more moving pictures?" wonders Max Hofbauer, CEO of Bergzeit.
What's needed is constant further development of the digital offers – which is also rewarded by the customers. "In this field, the biggest 'digital revolution' has taken place in our company in recent years. For the past five years, budgets have shifted more and more from the classic media to the digital sector. And the nice thing is that this change is also being noticed and even appreciated by our customers," determines Marcel Altenfelder, managing director of an Intersport store.  
Marketing has become much more target group-oriented, more efficient, and more effective as a result of digitalization: "In particular, automated campaign management, with the help of an outstanding CRM system, has taken our marketing to another level. Another crucial step was two years ago, with the introduction of our own app. It was extremely important for us to develop these with customer glasses on, and to focus very strongly on customer benefit. This is precisely why the app is being very well received by our regular customers and is constantly being further developed with the involvement of consumers."
Other "best practice" examples on the topic of digitalization at all levels will be presented at the ISPO Digitize Summit. It will take the stage as the first culmination of ISPO's digitalization offensive on June 28/29, at the International Congress Center ICM in Munich. Industry and retail will also discuss the digital revolution in advertising and marketing.