ISPO Brandnew | Winner | Maporto
Anyone who travels a long way with luggage knows that, at some point, every backpack starts to get heavy. With its relief system, the start-up Maporto has developed a special device that takes the weight of the backpack off the shoulders: Two struts optimally transfer the weight to the hip belt. The patented system can be attached to almost any backpack, child carrier or other carrying device. And the best bit: Maporto also makes it possible for people who have problems with the back or shoulder belt to carry backpacks again.
Foundation: Poland, 2020
To Maporto
"We weren't sure if these simple bars would really shift the load. We all tried the backpacks on and were amazed by the effect. We were impressed by the simple assembly and the fact that the construction can be fitted onto almost any backpack!"
Tobias Deckert, Founder and CEO ShredRack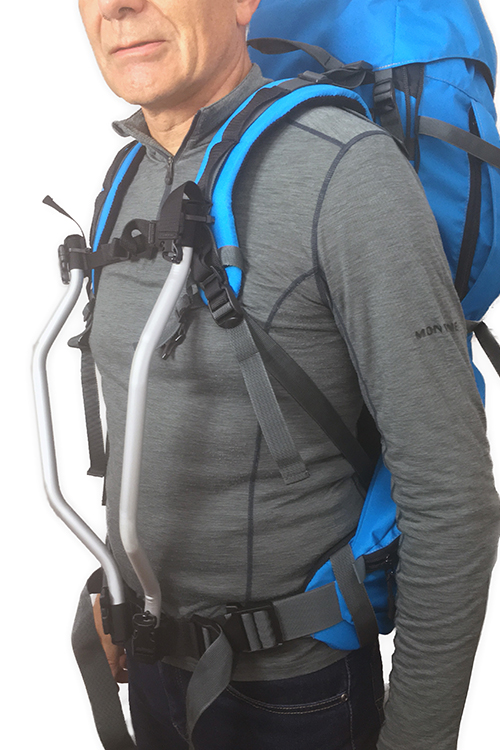 Maporto is the work of real enthusiasts. Even the testing department is one of the toughest: Inventor Przemyslaw Chlebicki has run 450 kilometers with a 20-kilo backpack on his back and carried his grandchildren on long tours through the Polish Carpathians.
The married couple Przemyslaw Chlebicki (62) and Regina Chlebicka (63) have been out and about in nature for almost 50 years – on foot, by bike, on skis, in a kayak; almost always with a rucksack. This semiconductor engineer and IT specialist poured their wealth of experience into the development of Maporto.