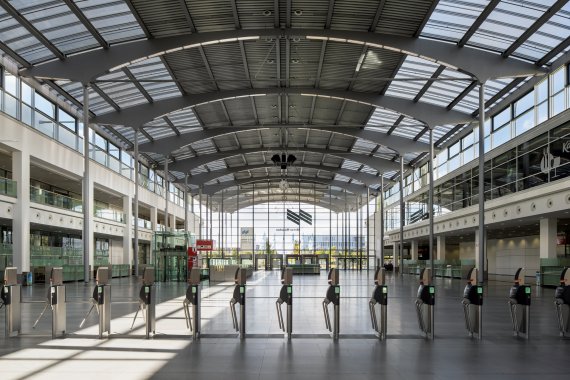 From September, trade fairs can take place again in Bavaria. Important: The ban on big events until at least the end of October issued by the federal and state governments does not apply to trade fairs, but explicitly refers to events at which contact tracing and hygiene regulations cannot be observed. These big events include folk festivals, major concerts or festivals.
To ensure that trade fairs can take place safely and successfully even during the coronavirus pandemic, Messe München and other Bavarian trade fair companies have worked out a safety and hygiene concept, which was officially ratified by the Bavarian state government on 23 June 2020. This concept ensures that trade fairs can start again from September 2020. Essentially, it is based on three topics:
Social distancing

Hygiene

Traceability of all participants
The most important points include the general rule of 1.5 meters distance on the whole grounds. Where this distance cannot be maintained, and generally indoors, a mask is mandatory. If the infection rate continues to fall, which can be assumed from today's point of view, the mouth and nose cover can be removed from exhibition stands at the table. The traceability of all participants is guaranteed by pre-registration and our admission system. 
Further informationen about the safety and hygiene concept Bavarian state government.   
If the infection situation in autumn should make it possible, we expect further relaxation of the requirements, especially with regard to the compulsory wearing of masks.
Please note that the situation is changing all the time. We will provide regular updates regarding all further developments and changes.
Up-to-date information from Messe München regarding developments in connection with the coronavirus can also be found on the Messe München website.