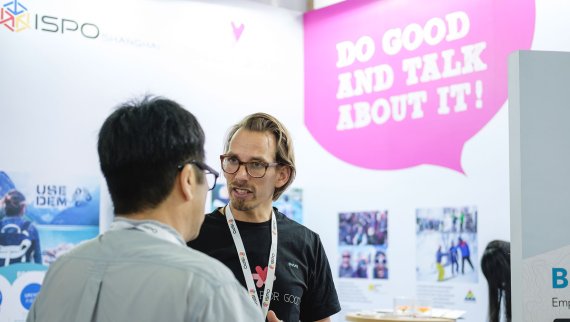 Brands and personal initiatives will present a diverse range of their social engagement projects and also a variety of sustainable products. The BRANDS FOR GOODS booth at ISPO Beijing is the place to meet likeminded people, share ideas about a sustainable future and find inspiration.
BRANDS FOR GOOD supports international brands as well as small startups and NGOs. As a company this is an exceptional opportunity to present your social commitment to a wide audience. Visitors and journalist get a wonderful overview about the latest initiatives and can build valuable relationships with the people behind the various projects.
Join us in our journey to make the world a little better place.