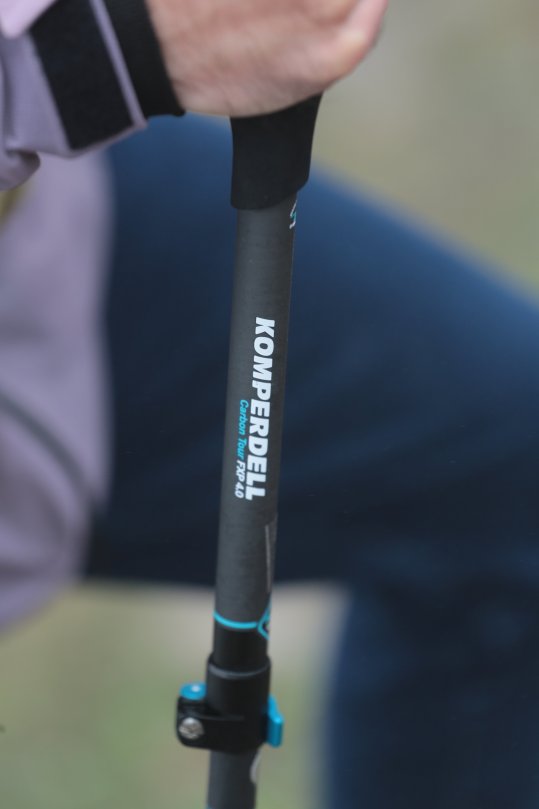 Poles are becoming more and more important when hiking or trail running. They support you being safer and faster, especially in rough terrain. That is, provided you have material that is light and quick to use but can be stowed away just as quickly. The FXP Carbon comes in the proven Z construction and is very compact when dismantled. The special feature compared to other poles, however, is the self-releasing mechanism with which the poles can be mounted and dismounted surprisingly quickly. Due to the lightweight material carbon, the Komperdell is light, stiff and robust and therefore ideal for use on the trail. The FXP Carbon is completed by a comfortable handle that fits very well in the palm.
Available from: July 2019
Retail price: 139.95 EUR
"Remarkable about the z-shaped FXP Carbon is its self-releasing locking mechanism. It's ready for use - or stowed away - very quickly."
Will Renwick, Editor, Outdoors Magic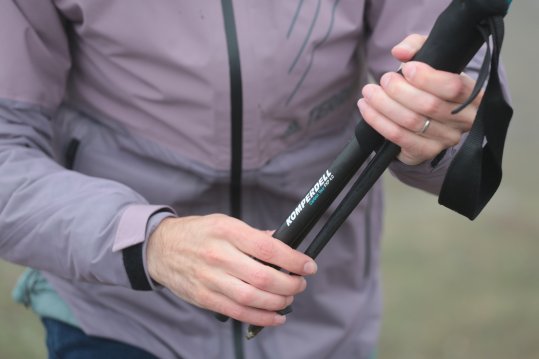 Cut range: Unisex
Size range: One size
Colors: black