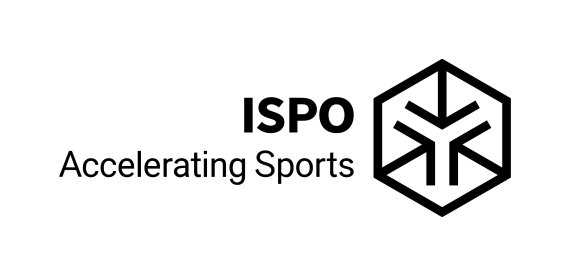 Outdoor is about a mind-set, a lifestyle and not an industry definition - this attitude will be the focus of OutDoor by ISPO and has always been a trend-setter in the preparations for the team led by Exhibition Group Director Markus Hefter: "I hope that visitors will be inspired by OutDoor by ISPO". For Hefter, it is a successful premiere when "everyone goes about the trade show with open eyes and hearts and finds ideas for the future".
In addition to outdoor specialists, the most important visitor target group for OutDoor by ISPO is sports retailers. Regardless of whether you are a buyer, seller or business owner, Hefter promises "practical assistance for your daily work". ISPO.com has collected all the advantages for dealers here.
Thematically, "we have three core themes: 'Bring outdoor to the city', 'establish new connections and target groups' and 'sustainability is a must'", says Head of ISPO Group Tobi Gröber. In the area of sustainability, many exhibitors will present exciting improvements that address issues such as scarcity of resources, microplastics, unworthy working conditions or recycling. Together with the European Outdoor Group (EOG) and other partners from industry, retail and the trade show, the first version of a Code of Conduct for Sustainability was developed for OutDoor by ISPO. It is important to understand that the Code of Conduct is a first step in a long process and that the goal is to continuously develop the measures further.
While the trade show is only open to a professional audience, end consumers may rely on the OutDays to rejoice. At the Festival for Outdoor Culture, consumers, brands and retailers become part of the new outdoor movement. Participants can expect exclusive workshops, events, film screenings and lectures. The programme includes a Campervan Challenge, a Nighthike in Munich and a bivouac camp on the Hintertux glacier.
The ISPO Digitize Summit, which starts on the last day of the OutDoor by ISPO, has also created an extraordinary B2C event with ES_COM. ES_COM stands for Electronic Sports Competition and offers a FIFA offline tournament and workstations to develop your own games. Numerous eSports games such as League of Legends, Rocket League, Just Dance or Mario Kart also invite participants to participate or watch.
"eSports has become an integral part of the world of sport and society," says project manager Christoph Rapp, explaining why ISPO added ES_COM to the ISPO Digitize Summit: "By 2020, the global eSports market is expected to generate sales of 1.3 billion euros. A market that also offers great potential for brands, manufacturers and sports retailers and the opportunity to reach a young target group".
It is therefore worthwhile for sports retailers and manufacturers to visit OutDoor by ISPO and the ISPO Digitize Summit - with its extended focus on eSports - together. Combi tickets are available here.
In addition to eSports, the second edition of the ISPO Digitize Summit will of course also include all aspects of the digitalization of the sports business on the agenda. Keynotes from adidas, Zalando, Microsoft and Sport 2000, workshops and a targeted matchmaking program are just some of the highlights for manufacturers and retailers when it comes to looking into the digital future.
If you are looking for new trends, it is certainly worth taking a look at China. ISPO Shanghai has become the leading trade show in the outdoor sector for Asia and, alongside ISPO Beijing, one of the continent's most important sports trade shows. And just how important the Asian market is can be seen, among other things, in the fact that "Bundesliga International is participating in the Football Forum in Shanghai together with six first division clubs, including FC Bayern," says Elena Jasper, Exhibition Director ISPO Beijing & ISPO Shanghai.
"We also have a matchmaking program in Shanghai where we bring together brands, retailers, designers and distributors," announces Jasper, "and of course our Tmall Fashion Show will be broadcasted again and seen by millions of Chinese."
Eventful days for the sports business, but Tobi Gröber, Director ISPO Group, makes it clear once again: "We want to unite what the industry needs - B2B and B2C, thinking about the future and that 365 days a year".