Product of the Year | VEJA CONDOR | Running Shoe
VEJA is calling the CONDOR the first post-petroleum running shoe. This neutral shoe for training and half marathons consists of 53% renewable and recycled materials without sacrificing performance. It's this that makes the CONDOR the Product of the Year in the Running Hardware category.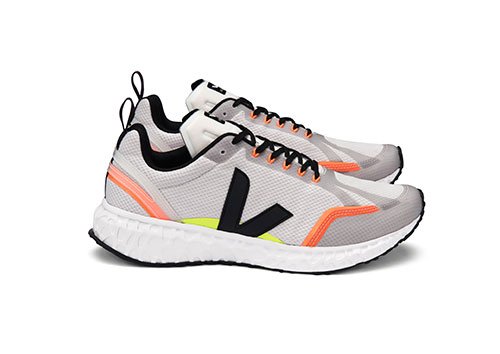 VEJA is looking to the future and putting its best foot forward with the CONDOR. This running shoe, with a heel drop of only ten millimeters, is state of the art in its technology while using as little fossil fuel as possible. Instead, the production uses new raw materials such as natural rubber, rice waste, banana oil, sugar cane, castor oil and natural latex. The CONDOR consists of 53% natural raw and recycled material. VEJA is aimed at regular runners, from beginners to half marathon enthusiasts. It may be made from eco-friendly materials, but the CONDOR still aims to meet the highest technical standards and offer runners stability, comfort and control.
Available from: January 2020
Estimated selling price: 140 Euro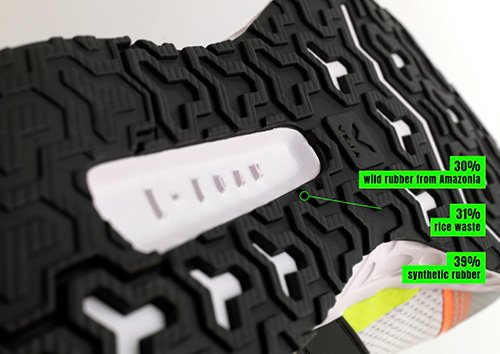 The CONDOR is aimed at runners looking for a light and neutral running shoe that offers comfort and durability. The manufacturer VEJA is minimizing the use of mineral oil wherever possible and demonstrating the technical value of natural raw materials.
"We are very proud. Because the award shows how important the topic of sustainability is for the entire industry. In 2005 I was alone at the ISPO Munich and now this recognition for a shoe that we only launched in September 2019. For over four years we have followed the mission to produce the first performance running shoe without plastic and petroleum. The way there was hard and I sometimes felt like I was in a Formula 1 team where you are under enormous time pressure and face almost insoluble technical challenges".
Sebastien Kopp, Co-Founder VEJA
Read all the Statements of the Product of the Year Winners
"With the CONDOR0 VEJA has made a thourough step towards a more eco-friendly way of producing sports shoes. At the same time the CONDOR does not sacrifice any functionality – on the contrary, VEJA has proven that usage of more sustainable materials is meeting the standards of up-to-date running shoes."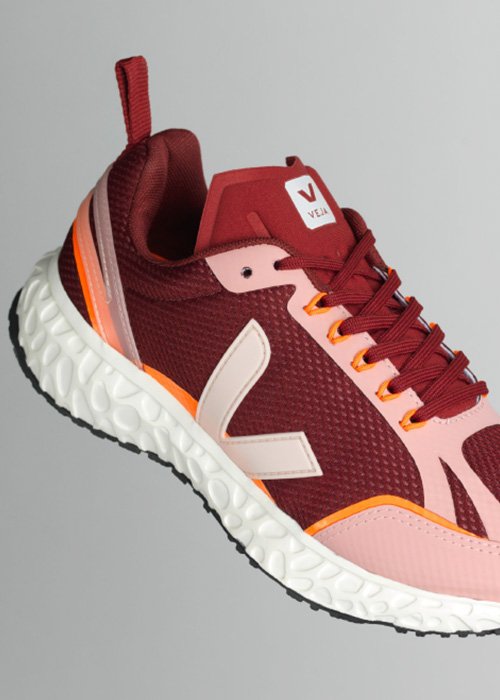 suitable for asphalt and gravel

Alveomesh upper shoe made from 100% recycled plastic bottles

consists of 53% natural or recycled materials

natural latex cushioning in the heel area

produced in fair conditions in Brazil

midsole that uses the same weight-saving structure as bird bones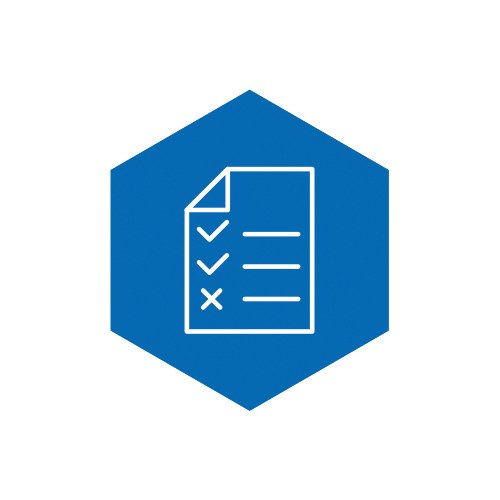 colors: White Pierre, Black White, Light Grey Black, Khaki, Natural, Natural Dried Petal, Jaune Fluo Nautico

weight: 315g per pair (size 42)

sizes: 36 to 47, half sizes
VEJA
13, Rue de la Cerisaie
75004 Paris
France

For inquiries please contact
Mr. Arnaud Dabir
arnaud.dabir@veja.fr

or visit VEJA at the ISPO Munich
Booth: A5.208
To Veja