Gold Winner | SkyTechSport BotBoxer Play | Punching Bag Simulator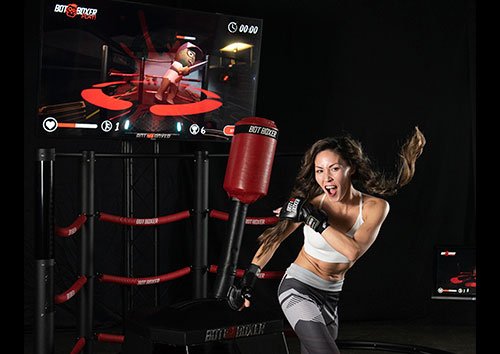 The BotBoxer Play from SkyTechSport is a unique training machine for all full-contact martial arts. The challenge is to hit the moving punching bag, which is controlled by artificial intelligence. This is harder than it sounds, because BotBoxer Play analyzes the fighter's movements and tries to dodge the punches and kicks – just like a real sparring partner. Using augmented reality and a screen, the artificial whipping boy takes on a virtual form and thus also brings a playful aspect to the training. BotBoxer Play was designed to make martial arts training in the studio more entertaining – and has secured the Gold Winner award in the Studio (Fitness) Systems category in the Fitness & Team Sports segment.
Available from: January 2020
Estimated selling price: 22,700 Euro
"The Bot-Boxer provides new elements and motivation for material arts training. In our opinion, it attracts new target groups as well as it works for active fighters."
Martin Strehler, Co-Founder Innovationsmanufaktur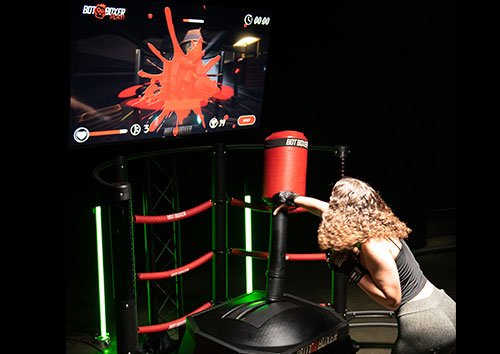 intelligent training machine for martial arts athletes

AI-controlled punching bag

dodges punches and kicks

different difficulty levels
SkyTechSport Inc.
5553 Hollywood Blvd.
90028 Los Angeles
USA

For inquiries please contact:
Mr. Alex Golunov
Phone: +1 800 4055025
info@skytechsport.com

or visit SkyTechSport at the ISPO Munich 2020
Booth: B5.452
To SkyTechSport