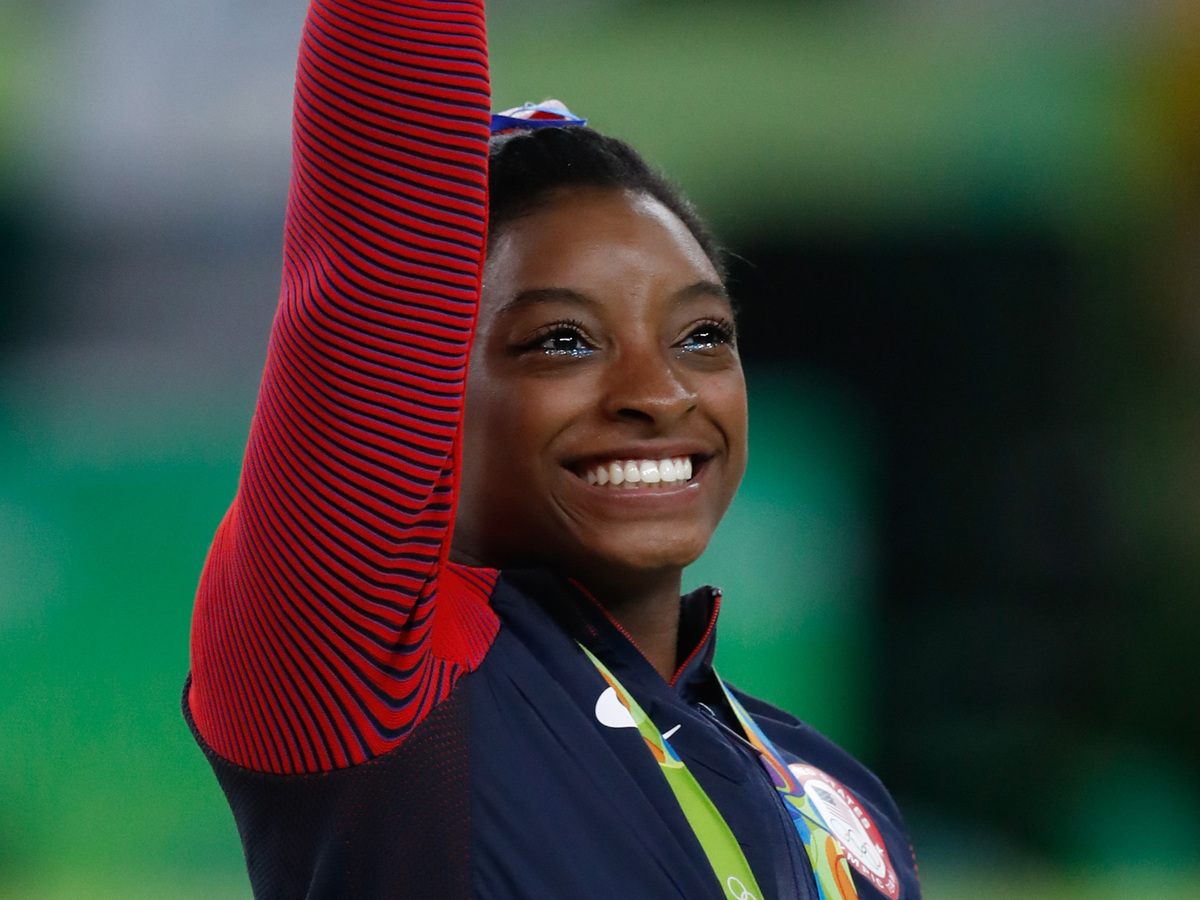 Simone Biles is the über talent of gymnastics. But the term uber-talented doesn't even do her justice, because despite her young years, she has achieved everything in her career - multiple world champion and Olympic winner, best-selling author and the most successful gymnast in the U.S. ever, not least as a record holder in the all-around. With seven U.S. championships, she holds the national record as the greatest gymnast of all time.
Simone Biles in numbers:
0
US dollar Estimated net assets
0
Medals at international competitions
Simone Biles in numbers:
0
US dollar Estimated net assets
Simone Biles in numbers:
0
Medals at international competitions
Simone Biles in numbers:
0
US dollar Estimated net assets
Simone Biles in numbers:
0
Medals at international competitions
She performs elements that no one can imitate - not even her male colleagues. Simone Biles may only be 142 cm tall, but she packs a lot of muscle into those scant 1.50 meters. For years she has been performing at the international top in all disciplines of her sport and is constantly driving its development. At the World Championships in Stuttgart in 2019, for example, she performed two new elements that no woman had ever performed at international level. In gymnastics, these elements are then also named after their inventor, which means Biles has already made herself immortal - at least in name. At the US Classics 2021, she was the first woman to perform a Yurtschenko with a double backward bend on the vault. However, this must first be performed internationally so that it also bears her name.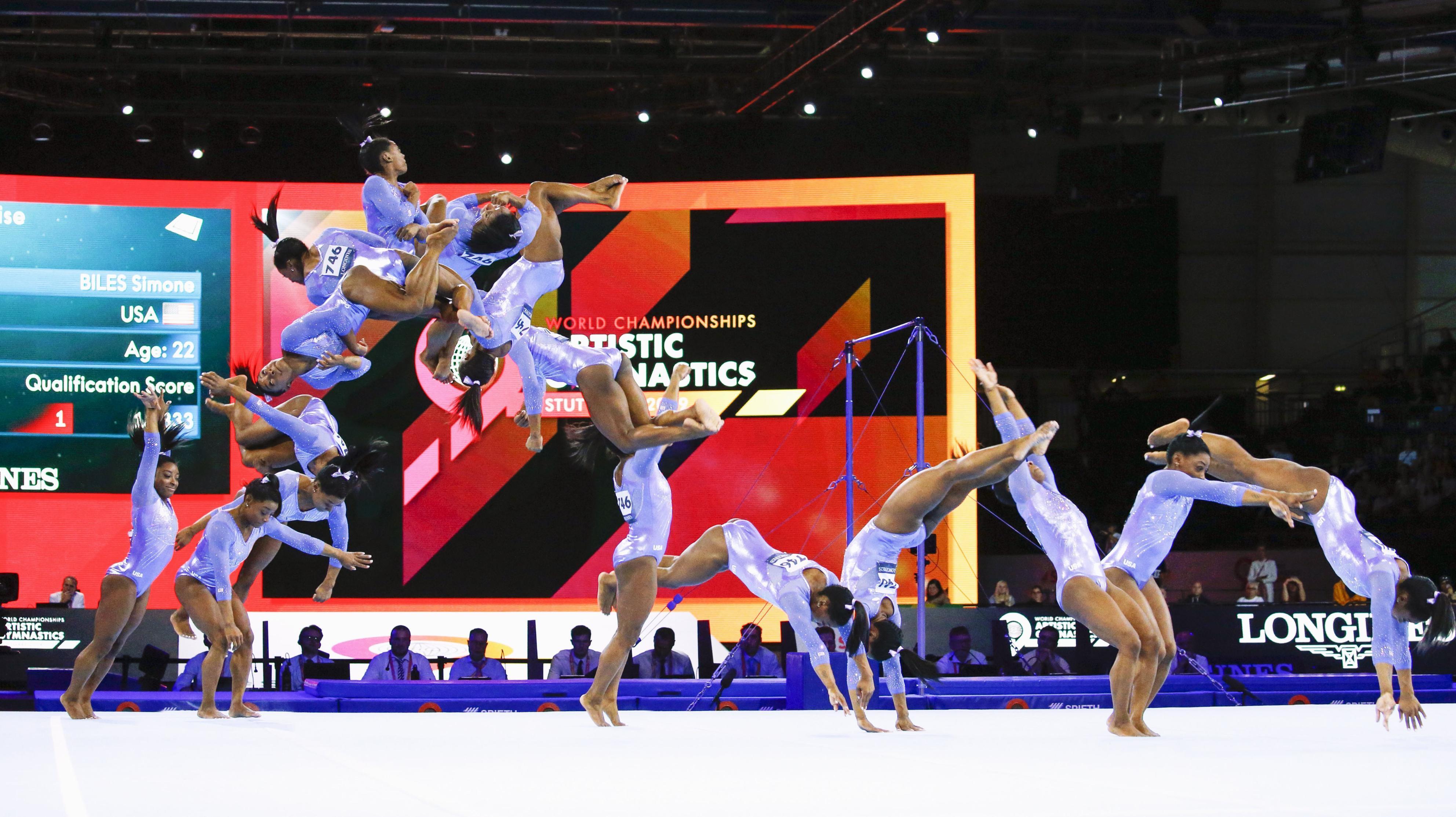 Her "Triple-Double" on the floor, a double somersault squat with integrated triple twist, is even so difficult that the letter "J" was introduced for it, thus extending the difficulty scale of the International Gymnastics Federation FIG upwards. Officially, this trick is now called "Biles II", as she had already created the "Biles" on the floor, a double somersault backward stretched with half twist and blind landing.
An element on vault and a dismount from balance beam also bear her name. Double somersault squat with integrated triple twist sounds complicated? It is, even for professionals, be they her opponents or male gymnasts. And even if Biles is said to have the ideal physique for gymnastics, her secret recipe is still: "Practice, practice, practice."
Image credit: Kyodo News / Imago
Simone Biles is world-class in all four disciplines of apparatus gymnastics. The Olympic Games in Tokyo will be her last. Because of the postponement of the Games due to corona, Simone Biles has also postponed the end of her career by one year. The goal in Tokyo was Olympic precious metal, if not gold in all disciplines. Because Simone Biles is missing only 4 medals to become the most successful gymnastics professional ever at international competitions. She is already the most successful U.S. gymnast of all time - with seven all-around victories at U.S. championships and a record score of an outstanding 59.550 points in her last national championships, Biles has proven herself to be the GOAT, or "Greatest Of All Time," in gymnastics.
It could have been the lowest point in Simone Biles' career - and yet it is perhaps the gymnast's great hero moment: At the Tokyo Olympics, Simone Biles canceled the all-around after the first discipline. Spectators and fellow competitors in the hall feared an injury, but the world athlete later admitted: mental problems were the reason for the cancellation. In tears, the 24-year-old said, "I had to do what was right for me and focus on my mental health and not compromise my well-being." She said she has been feeling less confident than before, more nervous and not having much fun for some time. The biggest battle she is fighting right now, she said, is with herself. Her team did win a medal with Simone Biles in the background. It was silver.
She then returned for the individual competition on the balance beam. Even though she skipped some difficult elements due to her current condition, she convinced the judges with precise execution and won the bronze medal. A crowning finish for Biles, who had fought so hard over the last few years for this Olympic participation. Competing on the balance beam was something she did just for herself, Biles emphasizes, "It meant the world to me to go out there again."
"The biggest battle I'm fighting right now is with myself."
Simone Biles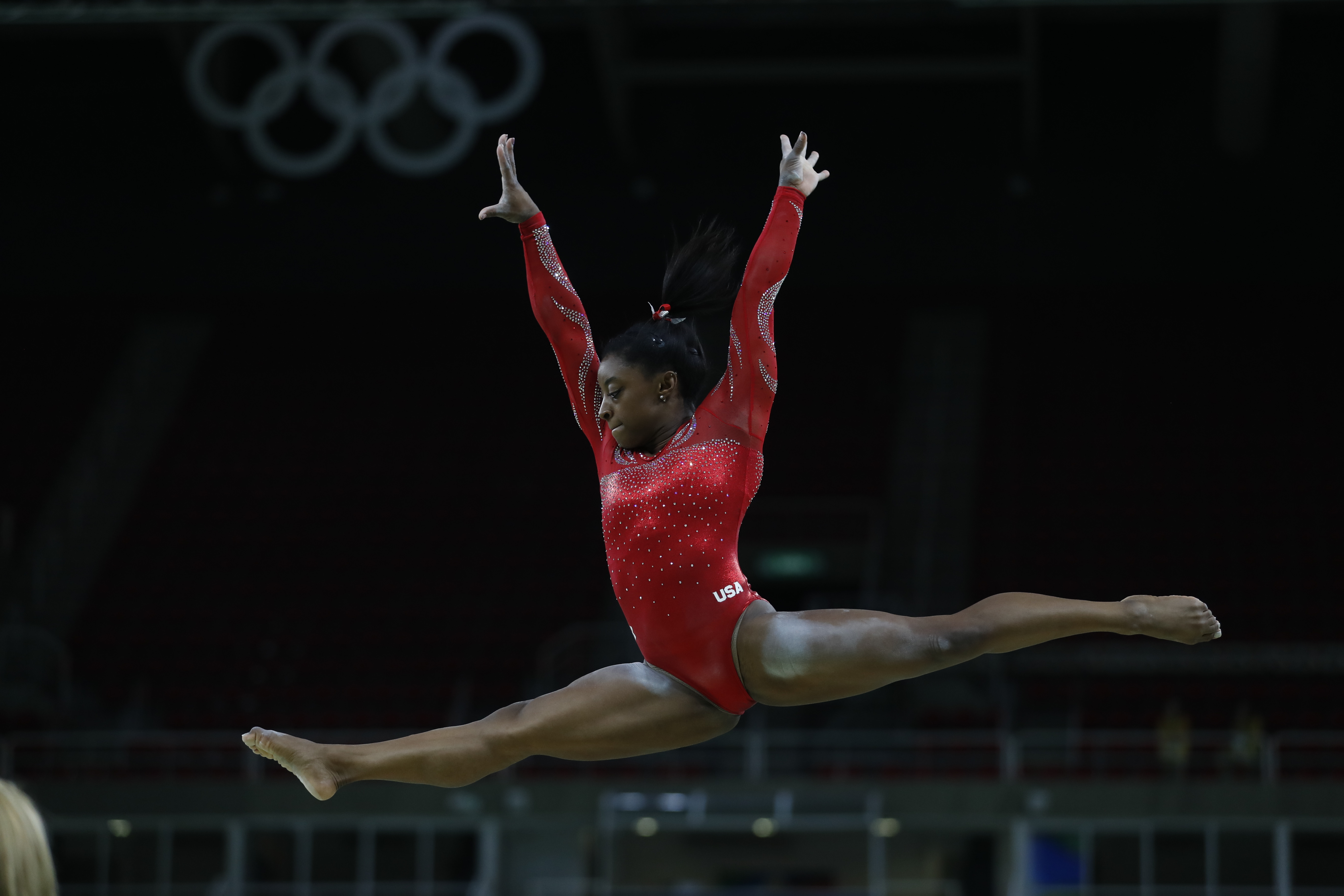 But Simone Biles doesn't just impress on the mat: she uses her fame to inspire young girls and to speak out for the needs of foster children. And for other social issues, such as the Black Lives Matter movement or the greater visibility of women in sports, she also uses her wide reach via social media to position herself and draw the public's attention to important issues. These reasons make Simone Biles a role model.
Image credit: Danilo Borges / Wikimedia Commons
"I'm not the next Usain Bolt or Michael Phelps. I'm the first Simone Biles."
Simone Biles
Although it may seem as if Simone Biles' victories on the international stage literally fly by, she has by no means always had it easy. Born in 1997, Biles grew up in difficult circumstances as the third of four children. After her biological mother was unable to care for her children due to drugs and alcohol, Simone spent her childhood in foster care. Later, she was raised by her grandparents and adopted. At the age of six she tried gymnastics, showed talent from the very beginning and soon began to train regularly. She won her first world championship title at the age of 16 in Antwerp and is still the most successful participant in gymnastics world championships of all time, with a total of 19 gold, 3 silver and 3 bronze medals.
In 2018, in the wake of the online #metoo movement, Biles made public that she had been sexually abused by the former doctor of the US gymnastics team. Thanks in large part to the testimony of many prominent gymnasts like Biles, the case was extensively investigated and doctor Larry Nassar was convicted. Particularly tragic: According to a report published in July 2021, the FBI did not follow up on initial abuse tips as required, thus enabling Nassar to commit further acts for months to come. But Biles also addressed the misconduct of the gymnastics federation, describing her frustration with the behavior of officials, some of whom knew about the assaults and yet failed to protect herself and others affected by them.
Read more on her Instagram account.
Today, Simone Biles is happily in a relationship with NFL player Jonathan Owens and regularly shares her happiness on Instagram.
In the context of the 2020 Tokyo Olympics, Biles caused another novelty in gymnastics: she became the first gymnast ever to have her own emoji dedicated by Twitter. The hashtags #Simone and #SimoneBiles are there prettied up with the emoji of a goat in a leotard. Background: Biles calls himself GOAT - Greatest of all times. At the same time, the abbreviation means "goat" in English.
"Don't forget to have fun. When I'm smiling and having fun, I perform at my best."
Simone Biles
| | |
| --- | --- |
| Sport: | Gymnastics |
| Disciplines: | Floor, vault, uneven bars, balance beam |
| Height: | 142cm |
| Nationality: | USA |
| Birthday: | March 14, 1997 |
| Born in: | Columbus, Ohio, USA |
| Hometown: | Spring, Texas, USA |
| Estimated net worth: | US$6 million |
| Medals in international competitions: | 30 (World Championship and Olympic Games) |
| Followers on Instagram: | 3.9 million |
| Gymnastics elements named after her: | 4 |
| Signature Move: | The Biles |
| Partner: | NFL football player Jonathan Owens |