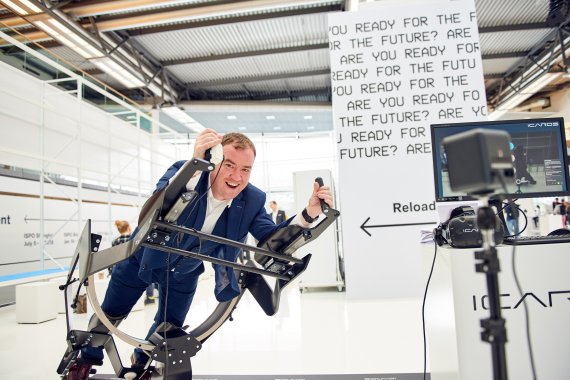 11teamsports – Robin Leichsenring
Director Platforms and Partnermanagement
Close
Accenture - Dr. Moritz Hagenmüller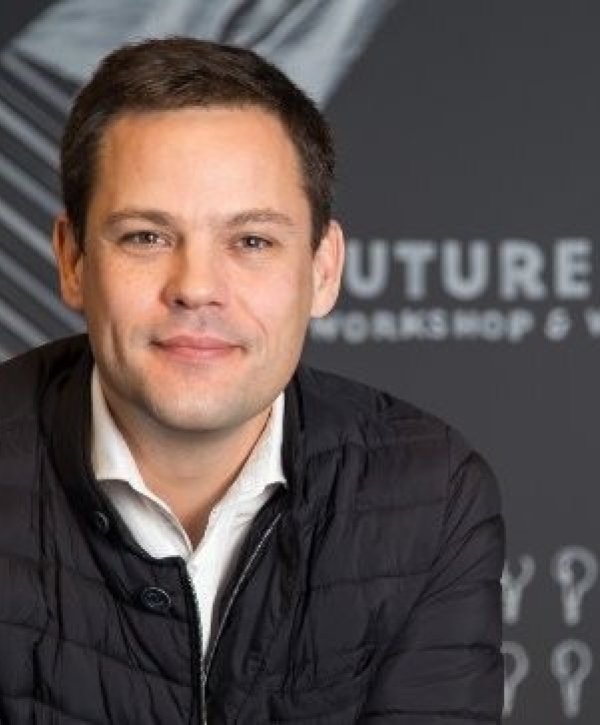 Accenture - Dr. Moritz Hagenmüller
Managing Director Strategy Consulting Austria, Switzerland, Germany & Russia
Dr. Moritz Hagenmüller ist Geschäftsführer bei Accenture und leitet das Strategieberatungsgeschäft für den deutschsprachigen Raum und Russland. Er ist Experte für Unternehmens- und Wachstumsstrategien im Zeitalter der digitalen Disruption. Moritz verfügt über langjährige Erfahrung mit digitaler Transformation, Omni-Channel-Konzepten, Kostenoptimierung und Betriebsmodellen. 
Er hat nicht nur als Berater, sondern auch als ehemaliger Gesellschafter und Manager von Familien- und VC-eigenen B2C- und B2B-Unternehmen Erfahrungen gesammelt. Bevor er 2015 zu Accenture kam, war er Geschäftsführer und Vorstandsmitglied von Libri, Europas führendem Mediengroßhändler, dem Online-Buchhändler eBook.de und BoD, Books on Demand. Er begann seine Karriere bei Bain & Company. Moritz studierte Betriebswirtschaft und promovierte an der Universität St. Gallen.
Close
ADIDAS AG – Steffen Hack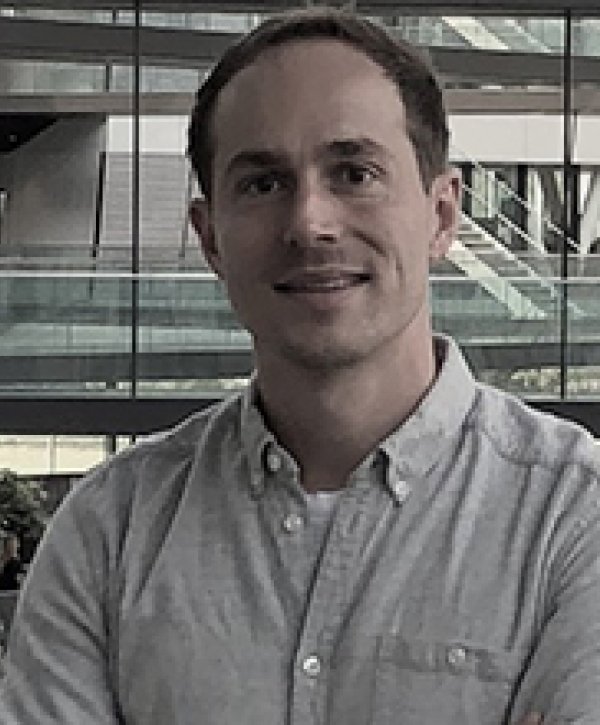 ADIDAS AG – Steffen Hack
Director Digital ADIDAS Outdoor
Close
ADIDAS AG – Dr. Tim Janaway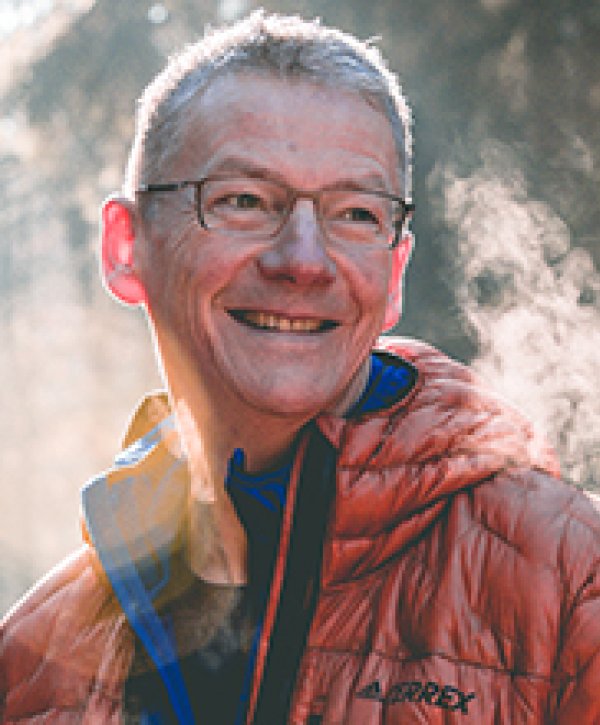 ADIDAS AG – Dr. Tim Janaway
Close
ADIDAS AG – Rylan Mullins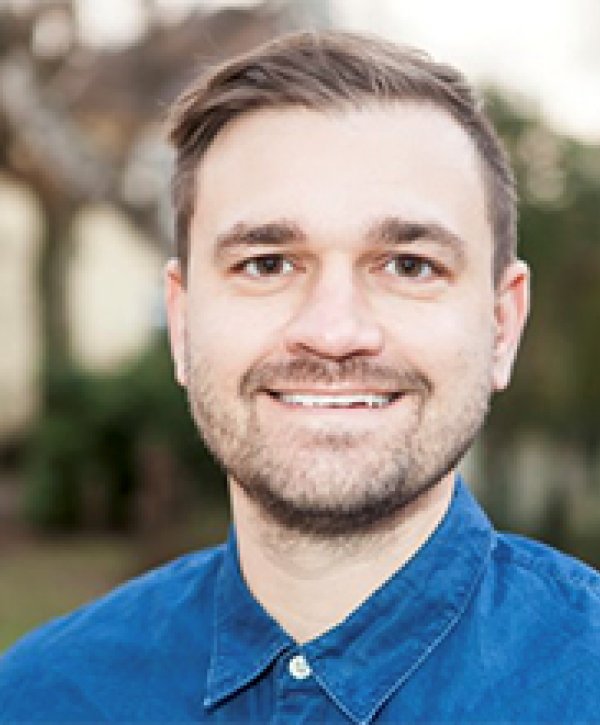 ADIDAS AG – Rylan Mullins
Director Digital Marketing & CRM
Ryan is a serial entrepreneur with 15+ year experience in digital media platforms. He co-founded ready and oolipo, two digital content platforms in Germany. He's currently Director of Future Trends at adidas and CEO and co-founder digital streetwear startup, Aglet. Everything Ryan does pivots around what he calls the Prometheus Principle: democratize tools and technologies to see what people create. Ryan has consulted top brands in blockchain technology, cryptocurrencies, innovation strategy, business model innovation, mental models and network effects. He's very interested in perfecting the art of Fermi Questions and wants to have lunch with Marc Andreessen.
Close
ANWR – Gregor Bernhart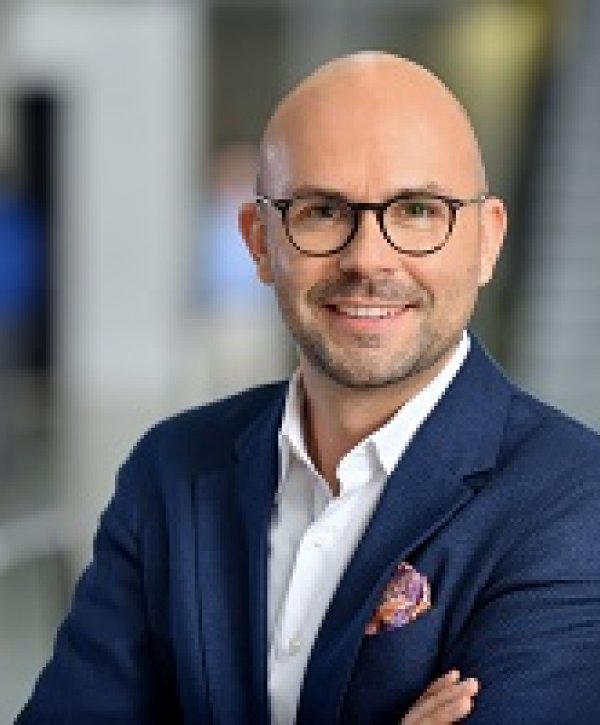 Freelancer – Jens Monsees
Digital Leader, Xoogler
Close
Haglöfs – Moritz Kuhn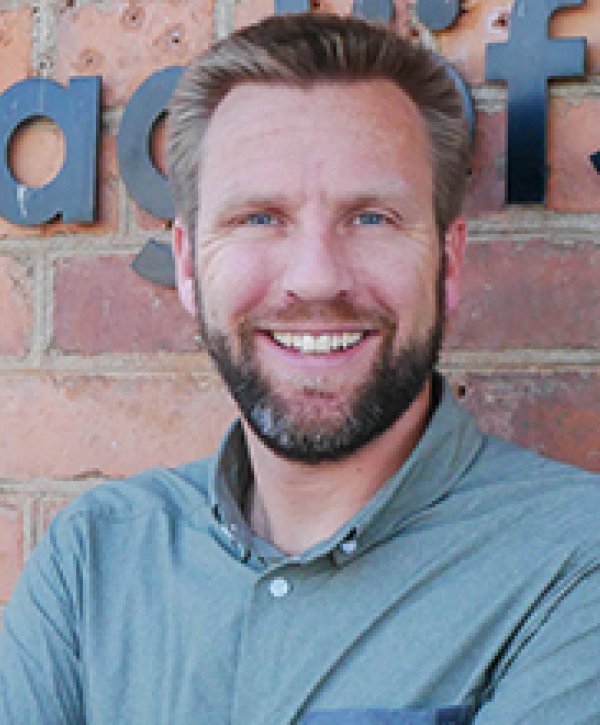 Haglöfs – Moritz Kuhn
Head of Global Digital Sales
Moritz Kuhn is Head of Global Digital Sales at Haglöfs, the progressive outdoor performance brand from Sweden. He is responsible for own eCommerce, marketplaces and digital pure player. Moritz has been in the sports industry for over 12 years, where after 7 years with adidas, 2.5 years with Zalando Sports, and 2 years with Haglöfs as Country Manager Germany & Austria, he sharpened his digital profile. He is an enthusiastic skier and mountain runner as well as an ambitious tennis player.
Close
Messe München GmbH – Klaus Dittrich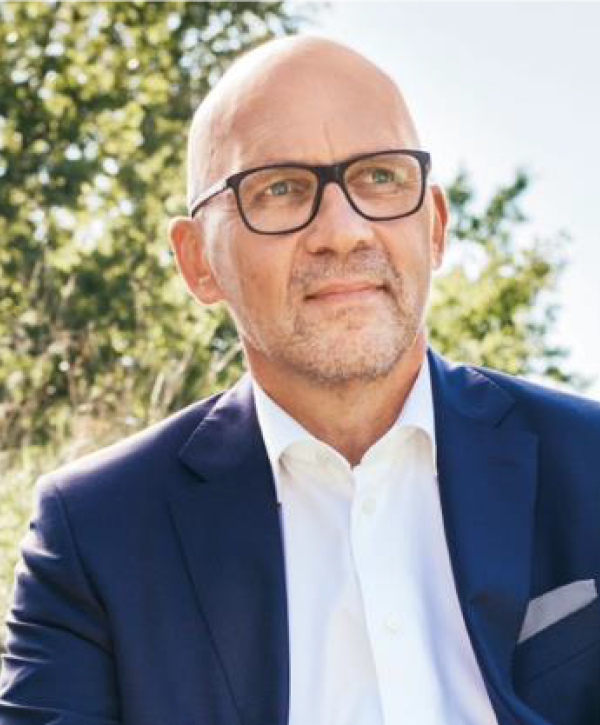 Messe München GmbH – Klaus Dittrich
Close
Microsoft, GSIC – Sebastian Lancestremere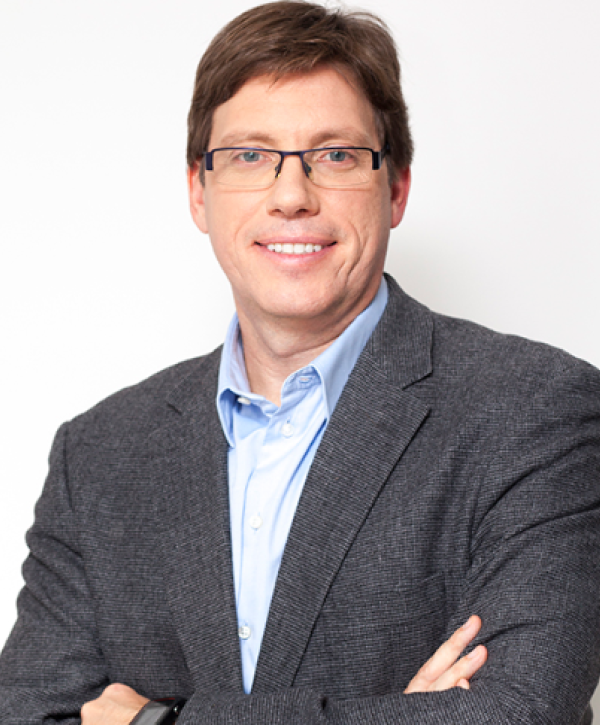 Microsoft, GSIC – Sebastian Lancestremere
President of the Global Sports Innovation Center
Sebastian is the Global Head of Microsoft Sports Business, defining the corporate strategy, new business models and monetization opportunities for Clubs, Leagues and Federations. He is also leading the digital transformation partnership with Real Madrid, the Spanish Football League LaLiga and FIFA, among others. Industrial Engineer and MBA in Buenos Aires, with 20 years of experience at Microsoft and 26 years in the IT industry. He has specialized in "digital marketing strategies", "business of entertainment, media and sports" and "Leading Product Innovation" at Harvard Business School. Sebastian leads the consumer engagement initiative within Microsoft Digital, to help customers become a digital business. He is the president of the Global Sports Innovation Center, member of the advisory board of the Sports & Marketing Center at ESIC, and guest speaker at Universities and conferences.
Close
Neocles – John Scully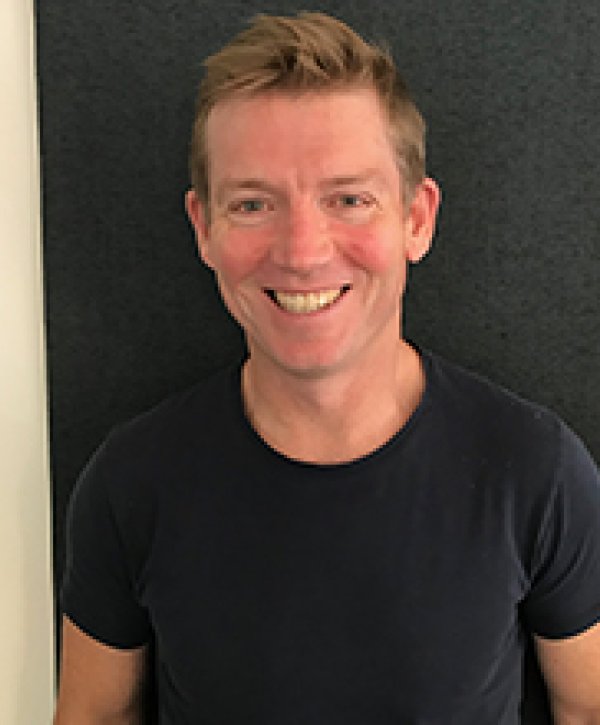 Neocles – John Scully
CEO
John is a digital business engineering veteran. Having worked in the fashion and sports industry for 20+ years with Amer sports (Salomon, Arc'teryx, Peak Performance, Atomic, Wilson), Ecco and with Attune as ERP/SAP consultant.
Close
Ray Sono AG – Bastian Scherbeck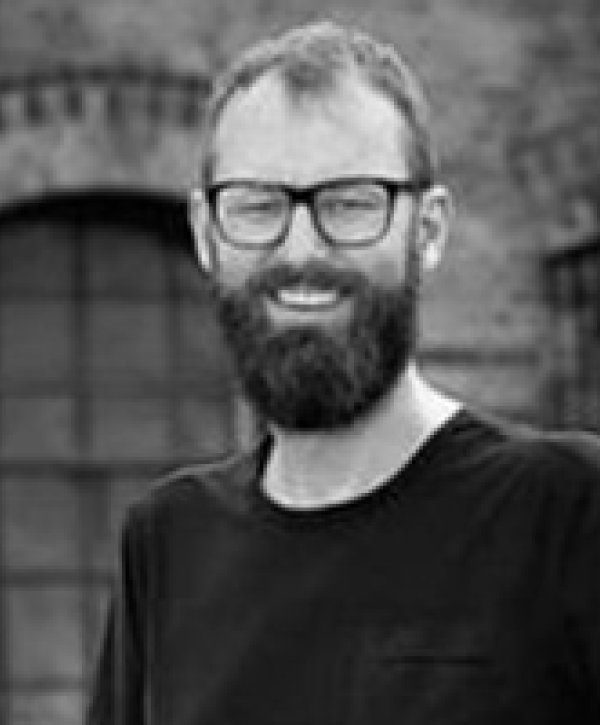 Ray Sono AG – Bastian Scherbeck
Close
Schalke 04 - Tim Reichert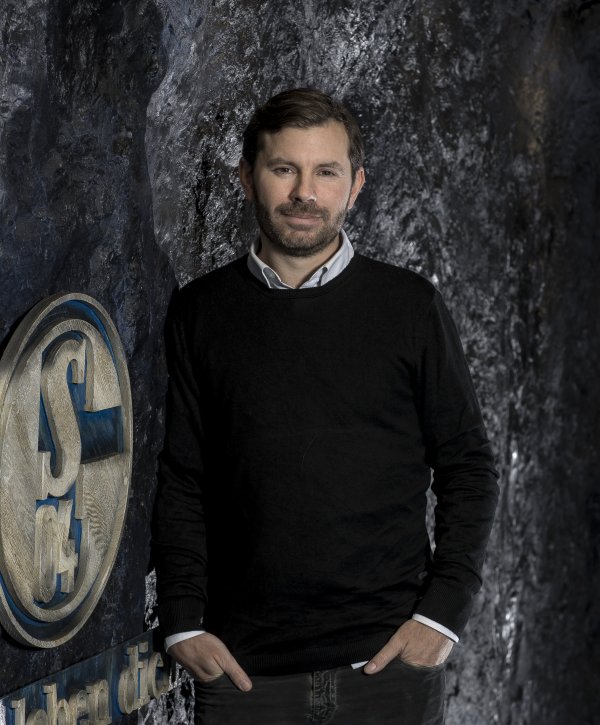 Schalke 04 - Tim Reichert
Chief Gaming Officer, Schalke 04
Im Mai 2016 wurde Tim Reichert Head of Esports beim FC Schalke 04. Erfolgreich übernahm er die Verantwortung für den Aufbau sowie die Integration einer Esport-Abteilung in die Strukturen des traditionsbewussten Fußballvereins. Seit Oktober 2017 verantwortet Reichert die strategische Ausrichtung des FC Schalke 04 Esports als Chief Gaming Officer. Seiner Tätigkeit bei den Knappen ging ein Studium der Wirtschaftsinformatik voraus. Anschließend arbeitete Reichert für eine Medienagentur. Gemeinsam mit seinen Brüdern gründete er eine der erfolgreichsten und bekanntesten Esport-Organisationen der Welt: SK Gaming.
Close
SPORT 2000 – Hans-Hermann Deters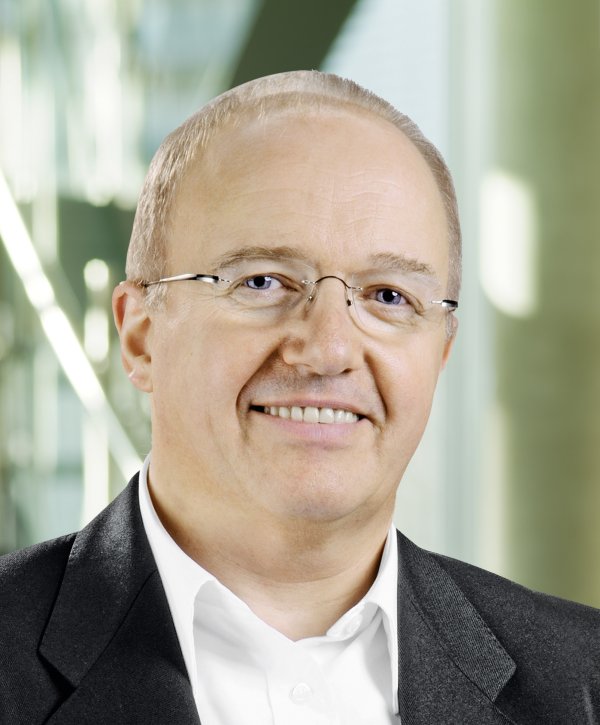 SPORT 2000 – Hans-Hermann Deters
Close
Staatsministerin – Judith Gerlach
tradebyte Software GmbH – Alexander Otto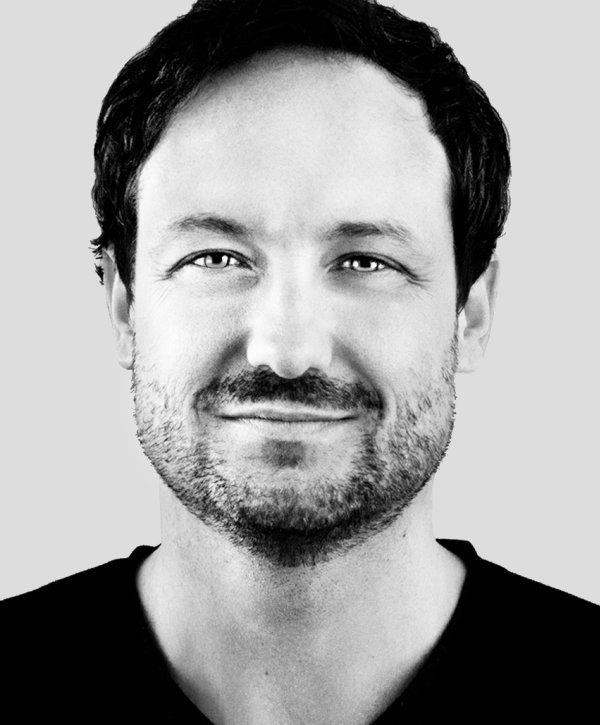 tradebyte Software GmbH – Alexander Otto
Head of Communications tradebyte Software GmbH
Alexander Otto has been communicating on a professional level for quite some time—as an editor, PR manager or blog author for gastronomic, medical and digital topics. 
As a literary and media scholar, he is already unable not to communicate. Since 2017 he has been doing this passionately as Head of Communications for Tradebyte Software GmbH.
Close
The Walt Disney Company - Thorsten Mühl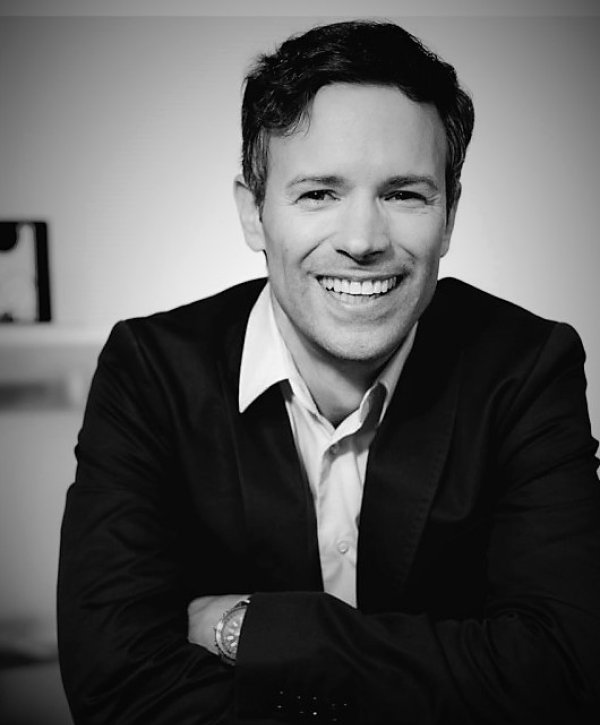 The Walt Disney Company - Thorsten Mühl
Director Digital Marketing & CRM bei The Walt Disney Company
Thorsten Mühl hat Betriebswirtschaftslehre an der Fachhochschule Mainz studiert und ein Masterstudium in International Business und Marketing an der South Bank University, London absolviert. Thorsten war in verschiedenen Positionen bis zum Account Director bei der McCann Worldgroup tätig und konzentrierte sich auf das digitale Marketing für Automobilkunden. 
Thorsten kam 2012 zu The Walt Disney Company GSA und ist derzeit verantwortlich für die Ausrichtung der owned, earned und bought Taktiken und die Migration traditioneller Marketingmodelle auf einen zielgruppenzentrierten Ansatz. Außerdem managed er die Beziehungen zu führenden digitalen Marketing- und Technologieunternehmen, um sicherzustellen, dass die Digitalisierung im Mittelpunkt aller Marketingaktivitäten innerhalb des Unternehmens steht.
Close
Vaude – Manfred Meindl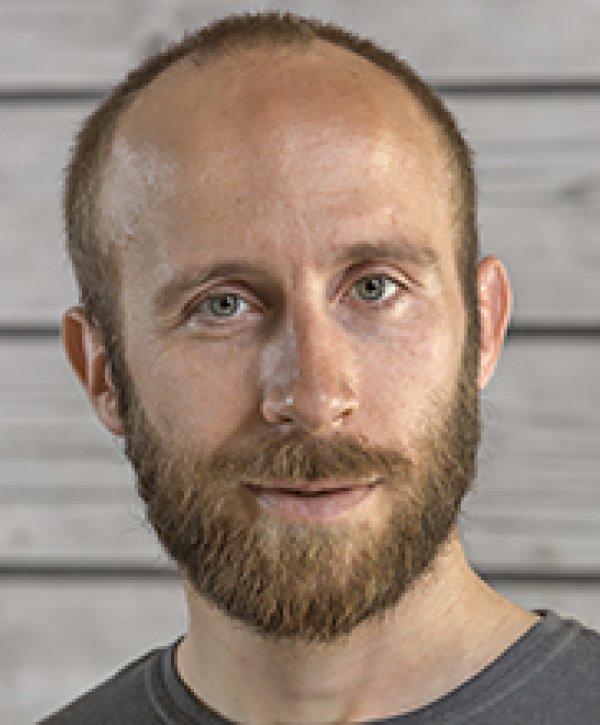 Vaude – Manfred Meindl
Head of International Marketing & Digital Services
Close
W. L. Gore & Associates – Sascha Welters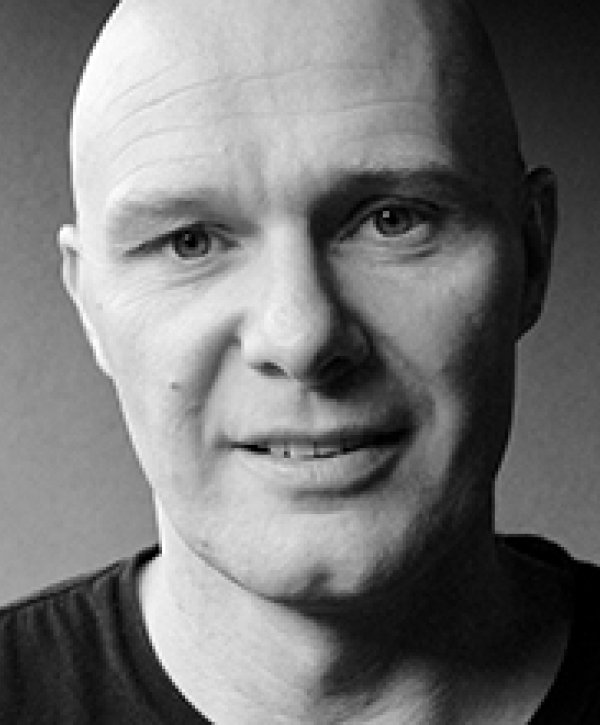 W. L. Gore & Associates – Sascha Welters
Global Digital Footprint Champion
Close
Wirecard AG – Vanda Astfäller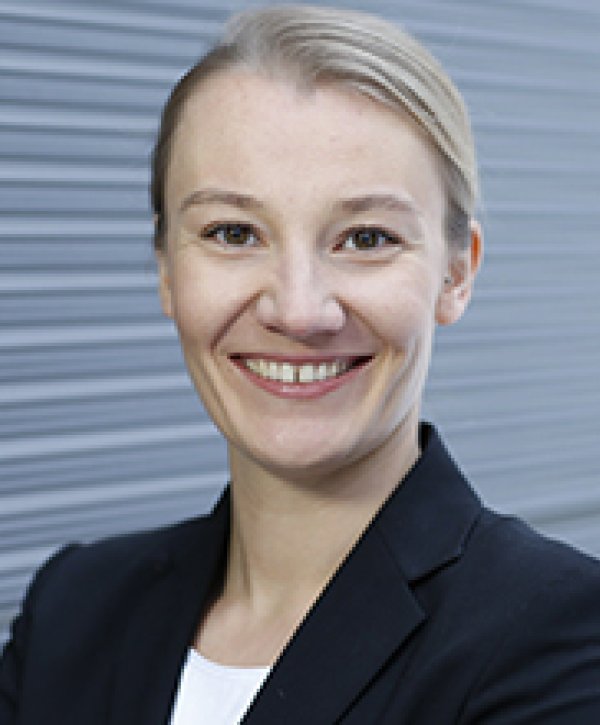 Wirecard AG – Vanda Astfäller
Head of Sales Consumer Goods
Vanda Astfäller holds the position of the Head of Sales Consumer Goods at Wirecard (www.wirecard.de), a leading global technology provider for electronic payment across all sales channels, since 2016.
Vanda Astfäller collected her first international experience during her studies abroad at the Free University of Bozen in Italy. Ever since she has been working with large, international client base and played a vital role in the ongoing success of merchants from various industries.
After starting her career at Wirecard 7 years ago, Vanda Astfäller has developed an excellent knowledge about payment solutions, risk management and technological innovations, such as WeChat Pay and Alipay, she has been pioneering market-driven approaches to change the future of shopping together with her team.
Close
yeay GmbH – Melanie Mohr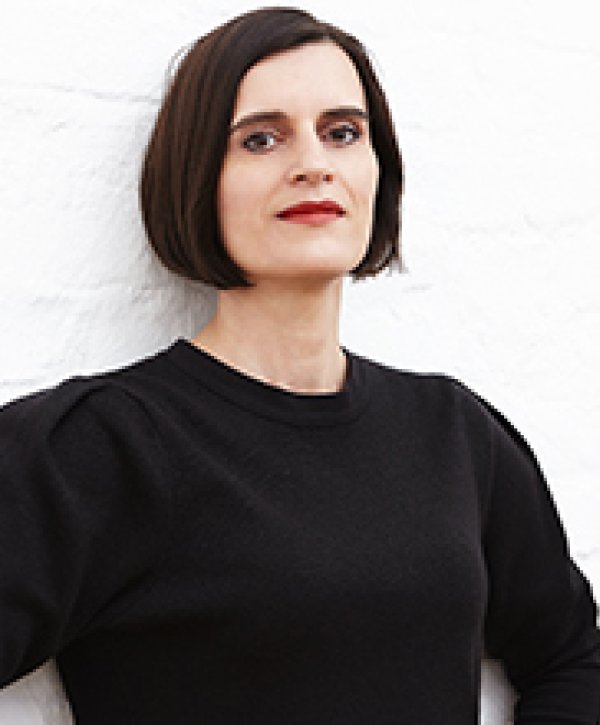 yeay GmbH – Melanie Mohr
CEO of the WOM Protocol
Melanie Mohr is a Berlin-based entrepreneur with 20 years' experience producing videos. In 2016 she founded YEAY - the leading community for Generation Z to share honest recommendation videos with one another about products and experiences they love. In 2018 she became the founder and CEO of the WOM Protocol, the blockchain company helping brands tap into peer-to-peer recommendations and digital publishers monetize their platforms in a user-friendly way through word-of-mouth content.
Close
Zalando SE - Dr. Carsten Keller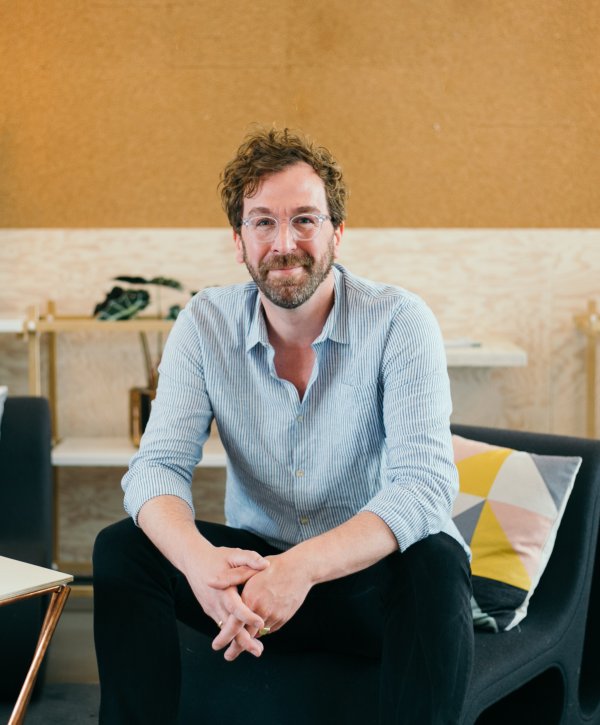 Zalando SE - Dr. Carsten Keller
VP Direct to Consumer Zalando SE
Dr. Carsten Keller (43), Vice President Direct-to-Consumer at Zalando SE, Europe's leading online fashion platform, is responsible for integrating the stationary retail trade into the Zalando platform. Carsten joined Zalando in 2016 to accelerate the growth of the marketplace business and build a portfolio of solutions for brand partners (e.g. inventory integration, data analysis, wholesale marketplace).
Prior to joining Zalando, he spent twelve years as a management consultant with McKinsey & Company for clients in the fashion and sportswear industries. Carsten holds a Masters in Business from the University of Münster and a PhD (summa cum laude) from the University of Bremen.
Close
Zilect UG – Johannes Nölscher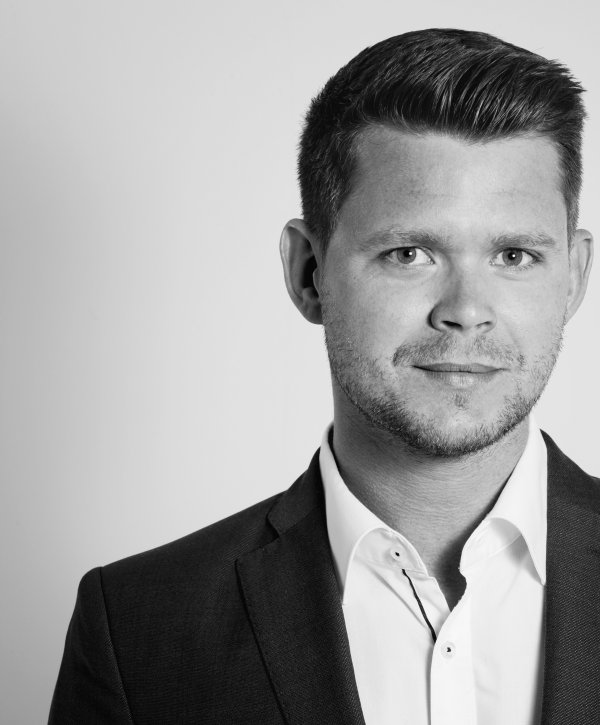 Zilect UG – Johannes Nölscher
Close
4p Group – Hermann Demmel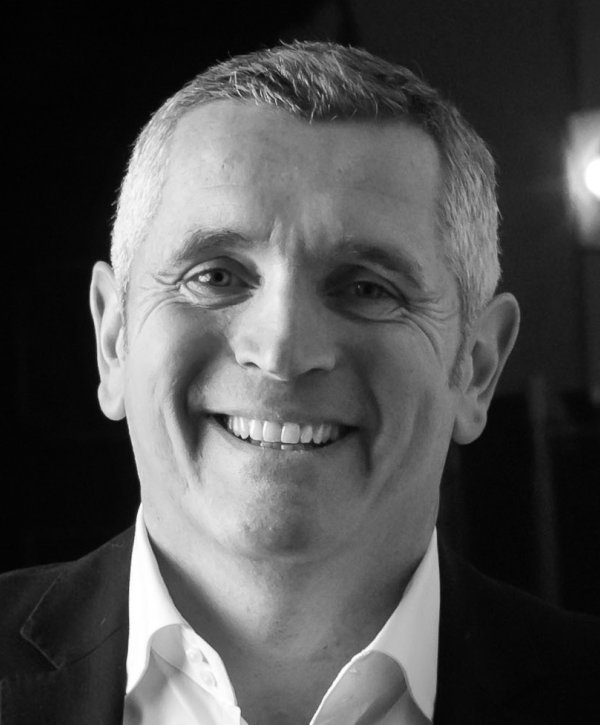 7Sports – Stefan Zant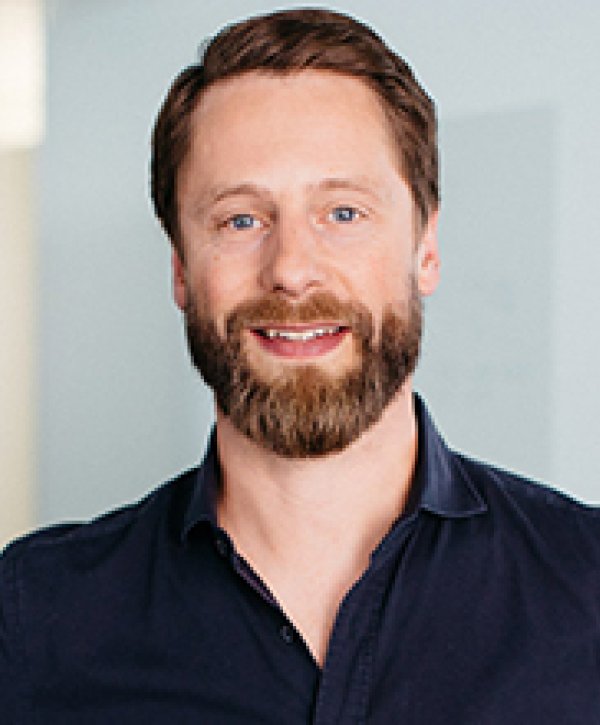 11teamsports - Dennis Schröder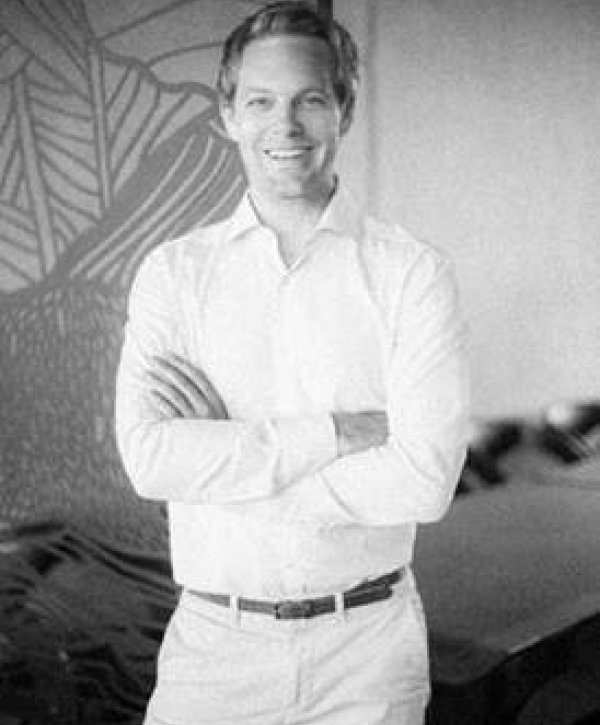 11teamsports - Dennis Schröder
CEO, 11teamsports
Close
Amilla – Christoph Köchy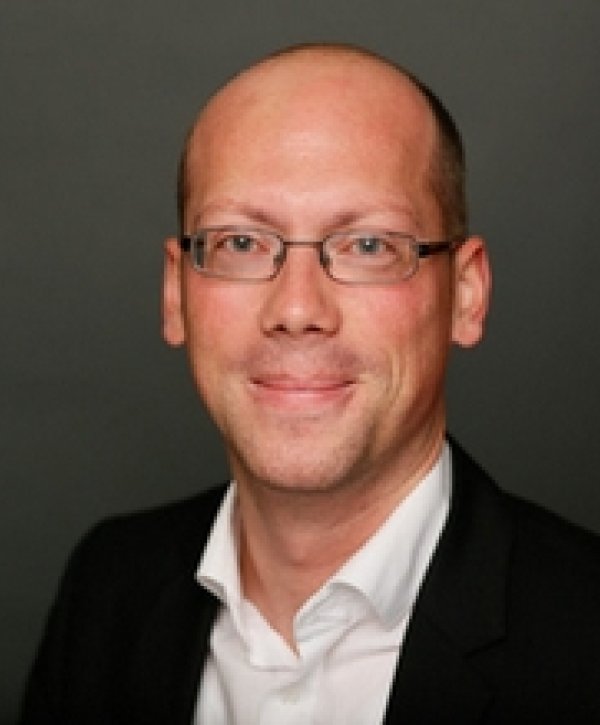 Amilla – Christoph Köchy
Managing Director
Person Christoph Köchy founded the football university league in Göttingen during his sports studies in 2005. The league is now played in 24 cities, with a total of over 10,000 players playing on around 300 match days. From 2010-2017, he was managing partner of UNICUM Live GmbH, where he developed sports marketing and central marketing for Germany's largest university parties. Since 2018, he has been Managing Director of Amilla Marketing GmbH and continues to be active in the areas of sports and parties for the young target group. He has played all EA Sports FIFA titles since 1995, but lost so often to his roommate during his studies that he never considered a professional career.
Close
Asics - Jan Erik Kruse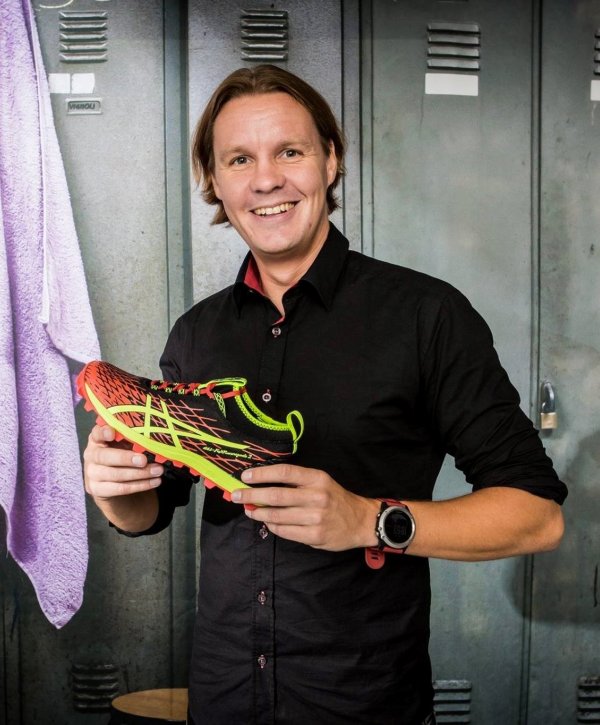 Asics - Jan Erik Kruse
Digital Community Manager EMEA ASICS
Jan Erik Kruse is responsible for the worldwide Frontrunner Program at ASICS, his tasks: somewhere between Community Activation, Content Marketing, PR and Trade Marketing. And, of course, selecting the right Ambassadors from almost 50,000 applications annually.
Close
Azoya – Elena Gatti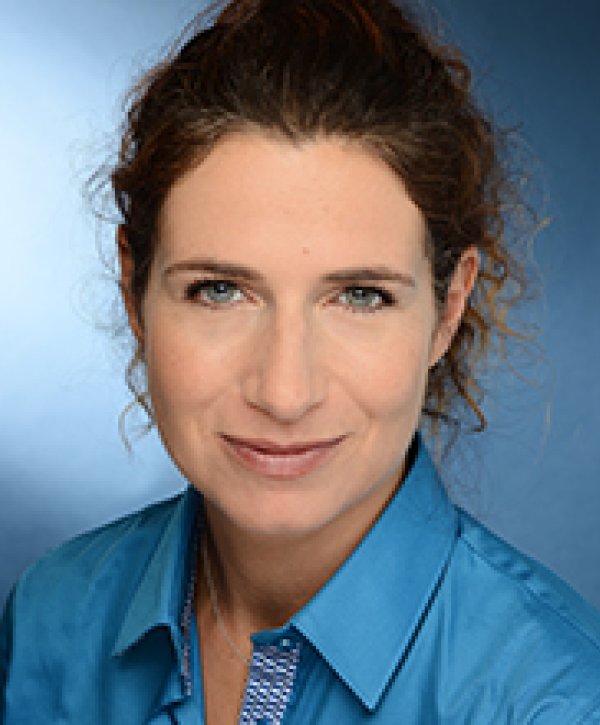 BSI - Bastian Tielmann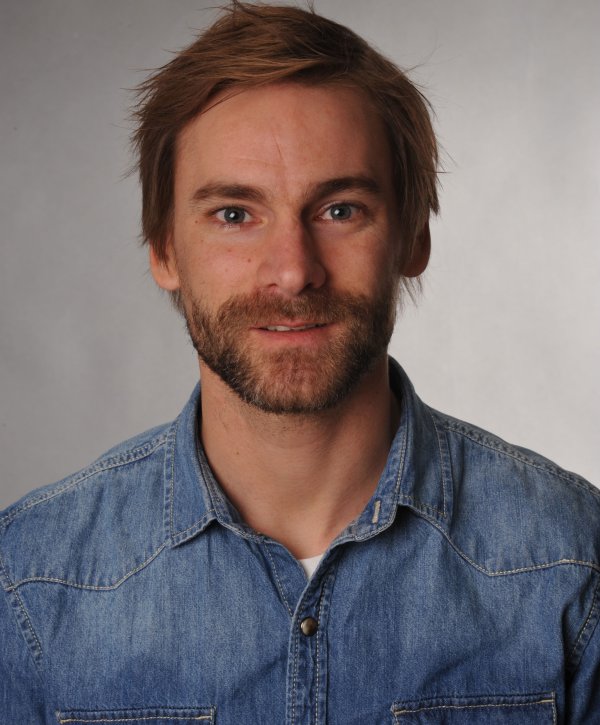 BSI - Bastian Tielmann
Advisor
Close
BSI - Nicole Espey
BSI - Nicole Espey
Managing Director
Close
Centrado - Daniela Krug-Gottwald
Color Digital – Kai Timpe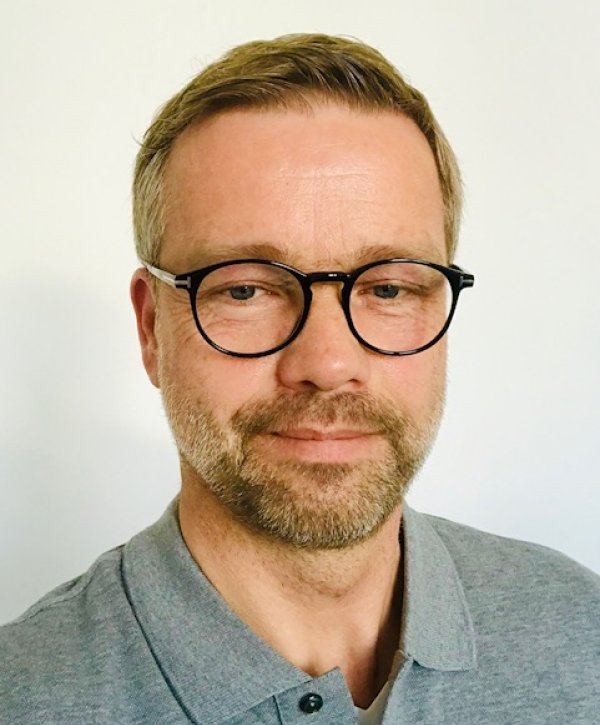 Color Digital - Sebastiaan van de Loo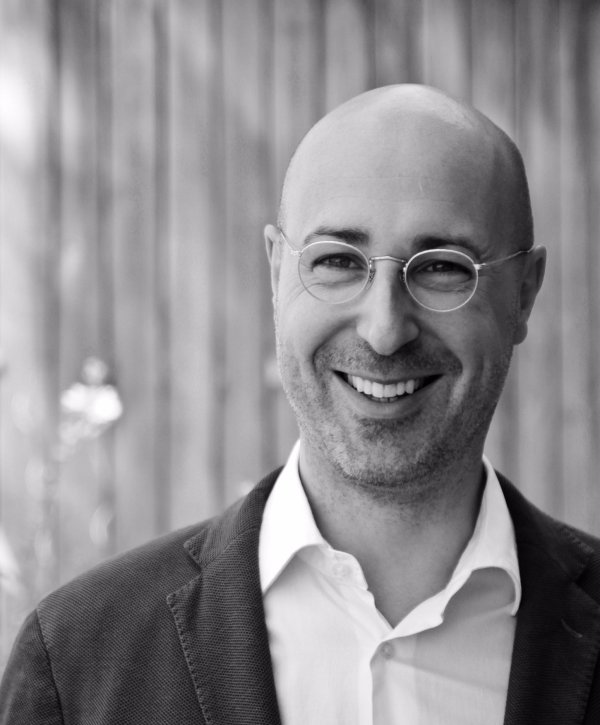 Color Digital - Sebastiaan van de Loo
Business development, ColorDigital GmbH
Sebastiaan van de Loo has worked in various roles as licensing manager, head of design and VP sales for brands and textile manufacturers in Europe and the US.
His result driven attitude propelled him to start for himself in 2010, establishing himself firmly as an Ambassador & Business Developer within the Industry.
Always looking beyond the challenges of today, forming the "crea-adaptable", he has convinced innovated partners by being their visionary bridge builder.  Currently he is involved in manifold projects with a strong focus on innovation for the textile indusrty. At Color Digital he is responsible for the international business development.
Close
corpus.e für Sidas – Dirk Rutschmann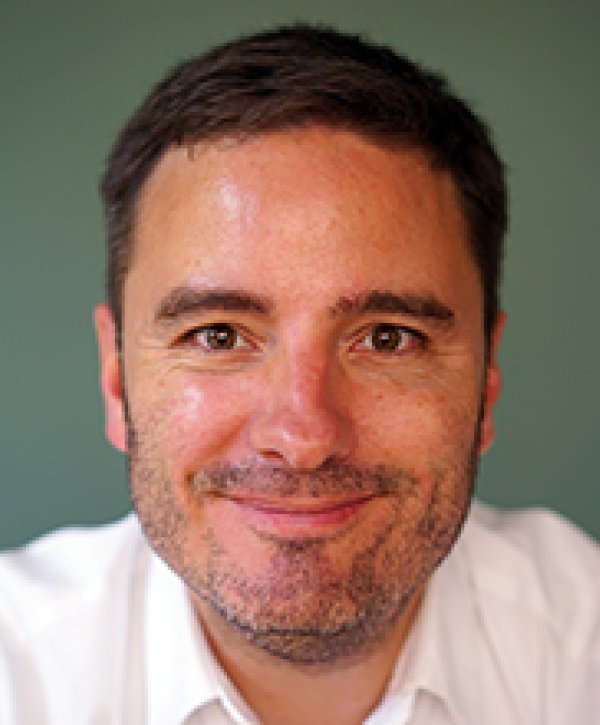 Creative Exhibition Promotions – Nasty Köhler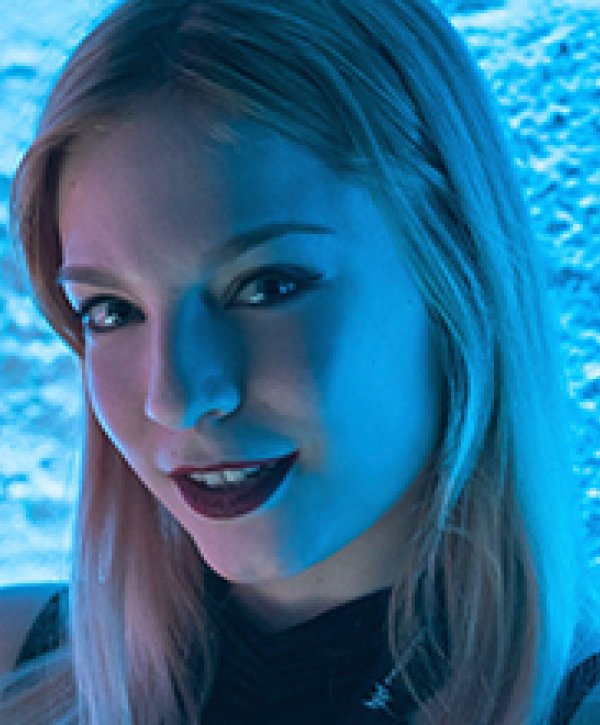 Dagsmejan – Andreas Lenzhofer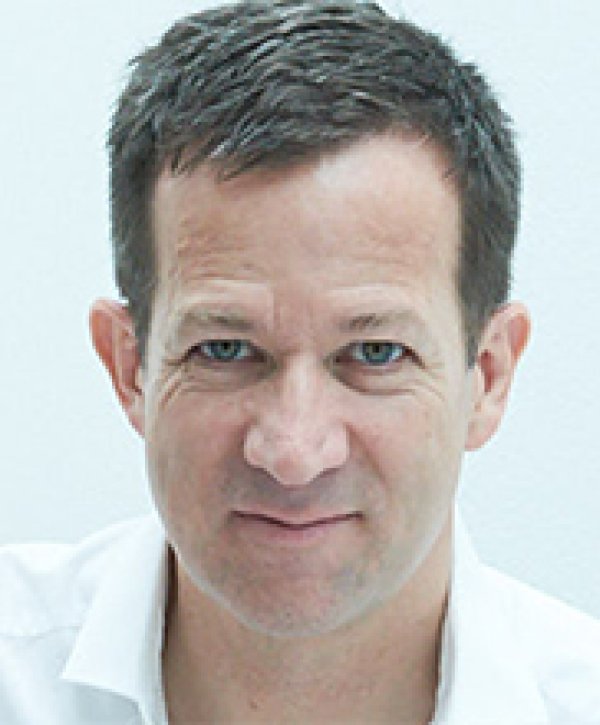 Dagsmejan – Andreas Lenzhofer
Owner
Andreas Lenzhofer is the founder and CEO of Dagsmejan, a Swiss-based high-tex company with the mission to bring the sleepwear category to the 21st century with functionally optimized garments, catering to our physiological sleep needs. Prior to founding Dagsmejan, Andreas has been a partner with a leading global strategy consulting firm which offered ample opportunity for self-experimentation in the field of bringing sleep quality up when the sleep hours go down.
Close
dotSource – Oliver Kling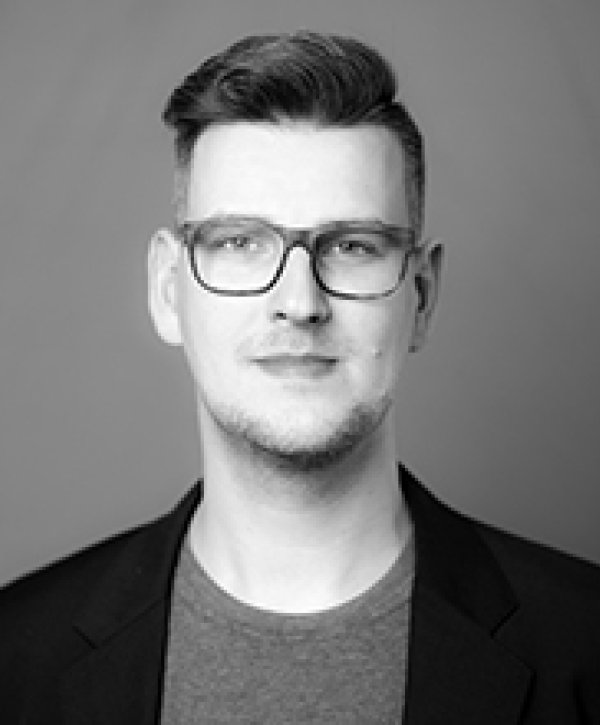 dotSource – Oliver Kling
Head of Marketing
Close
enable2grow – Anna Rojahn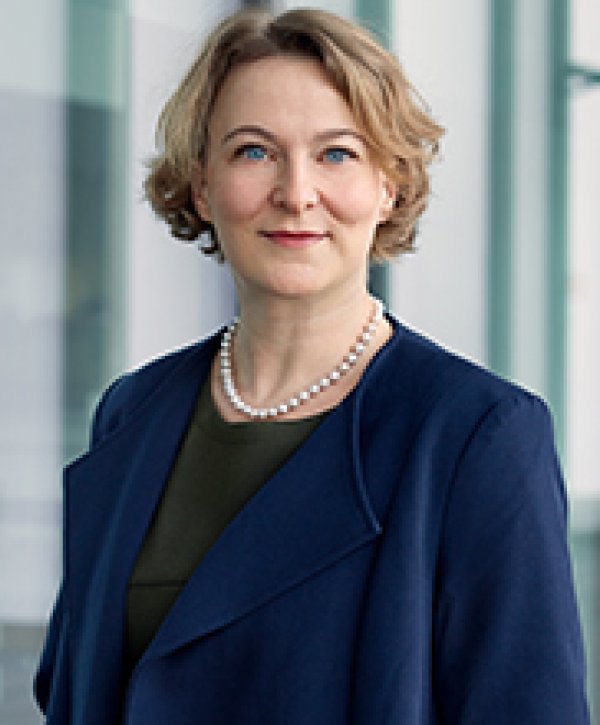 enable2grow – Anna Rojahn
Freelance consultant, business coach and Associate Partner at enable2grow
Anna Rojahn is a freelance consultant, business coach and Associate Partner at enable2grow, one of Europe's leading boutique consulting firms specialised in meeting the challenges of the digital age.
Anna used to be one of the very few female serial technology entrepreneurs in Germany: over a time span of ten years, she founded, scaled, dismantled or sold a total of six companies. Her cross-disciplinary background in design, design management and branding, in combination with industry experience in the lifestyle and fashion industry as well as more than ten years in the Berlin tech and startup scene, give her a unique perspective on the challenges organisations are faced with today.
Having worked as a Product Manager in the luxury goods industry in Germany and Hong Kong, Anna embarked on her entrepreneurial journey in Berlin in 2007. Anna's technical expertise lies mainly in the areas of visual technologies, Augmented and Virtual Reality; one of her focus topics is digital brand experience. As a certified scaleup coach, she is also a specialist for agile growth methodologies and digital transformation strategies.
Close
European Outdoor Group – Pauline Sheperd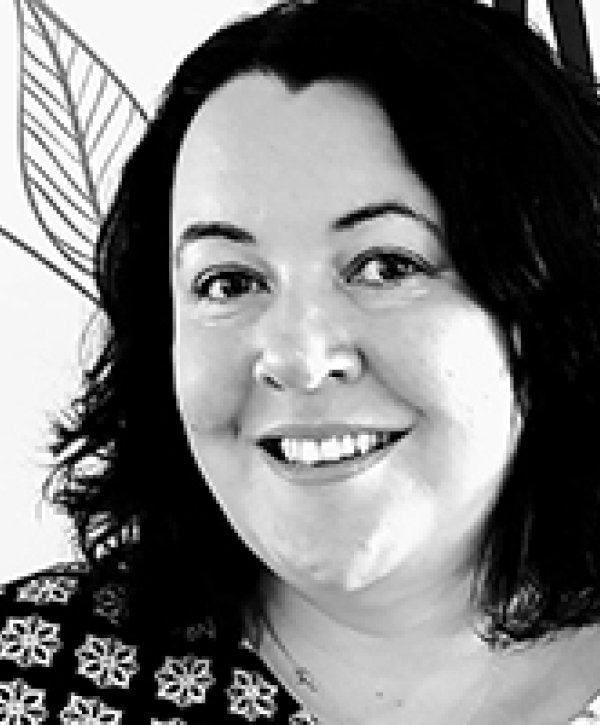 European Outdoor Group – Pauline Sheperd
Head of Market Research
Pauline Shepherd is Head of Market Research at the European Outdoor Group. Working with brands and retailers as well as the overall industry, she supports the outdoor sector with market data and consumer trend analysis. She has 15+ years in research working across a number of industries.
Close
Freestak – Simon Freeman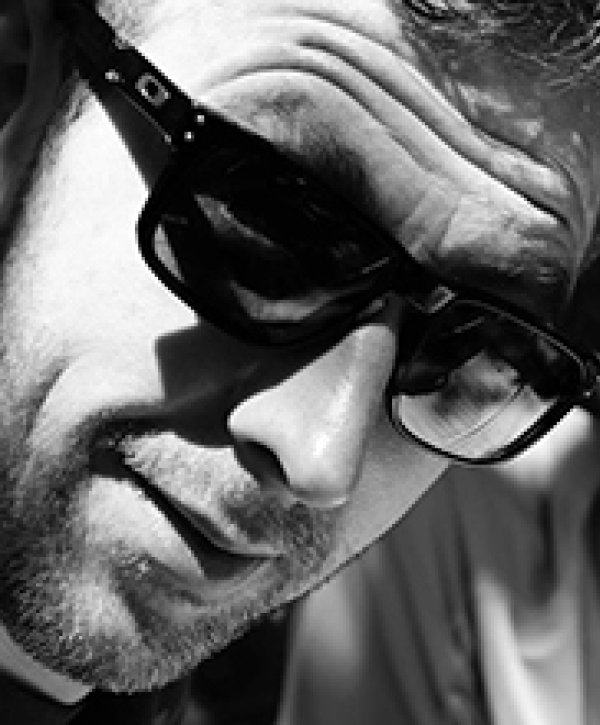 Freestak – Simon Freeman
CEO & Co-Founder
Simon Freeman has worked in marketing and communications for more than 20 years. Having started in publishing he moved into corporate communications and marketing agencies. In 2013 Simon launched Freestak with his wife, Julie. Specialising in marketing and communications for endurance sports and outdoor brands, Freestak has developed extensive expertise in helping brands connect with customers through content creation and working with influencers. Over the past three years Freestak has developed a proprietary platform to connect brands with content creators in run, cycle, outdoors, adventure and show sports. Additionally Simon is the co-founder and editor of independent running magazine Like the Wind.
Close
Foursource – Godecke Wessel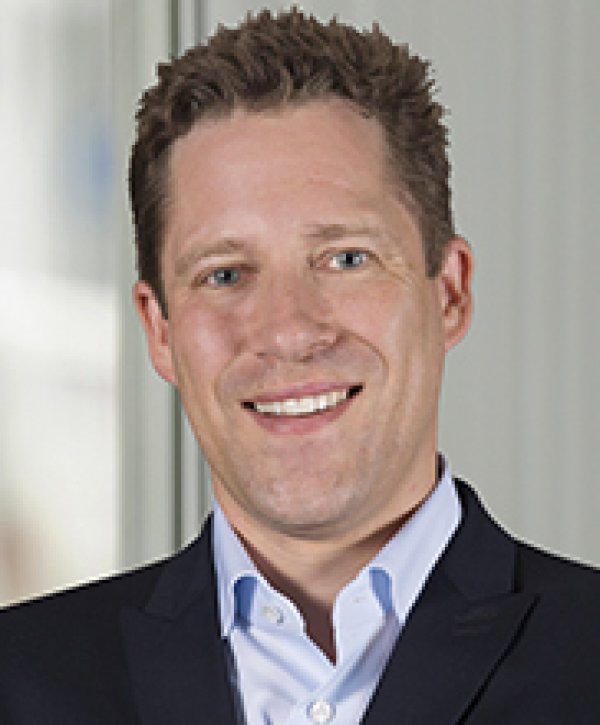 Foursource – Godecke Wessel
CEO
Professional experience:
Since 2016          Founder & CEO of Foursource Group
2013 – 2016       Group COO of Westwing Home & Living
2009 – 2012       Group COO of FALKE
2007 – 2008       Strategy consultant at Booz & Company
 
Before founding Foursource, Godecke was part of the founder team and Group COO of Westwing, an e-commerce company operating across Europe, Brazil and Russia that went public in 2018. At Westwing he developed and implemented the global logistics strategy and has built up a tech team developing the logistics systems in-house. Prior Godecke had served as Group COO at FALKE, a premium multi-brand clothing and legwear company. At FALKE he developed and implemented a new production and footprint strategy, including the design and realization of a new knitting plant.
He holds a master's degree in industrial engineering from the University of Applied Sciences Wedel (Germany) and an MBA degree from Aston Business School, Birmingham (England). 
Close
Hochschule für angewandtes Management – Prof. Dr. Karl Peter Fischer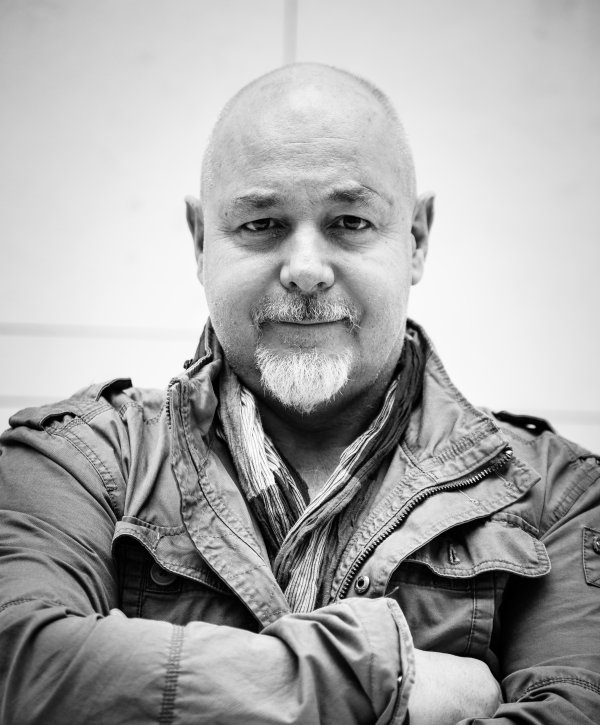 ICAROS - Michael Schmidt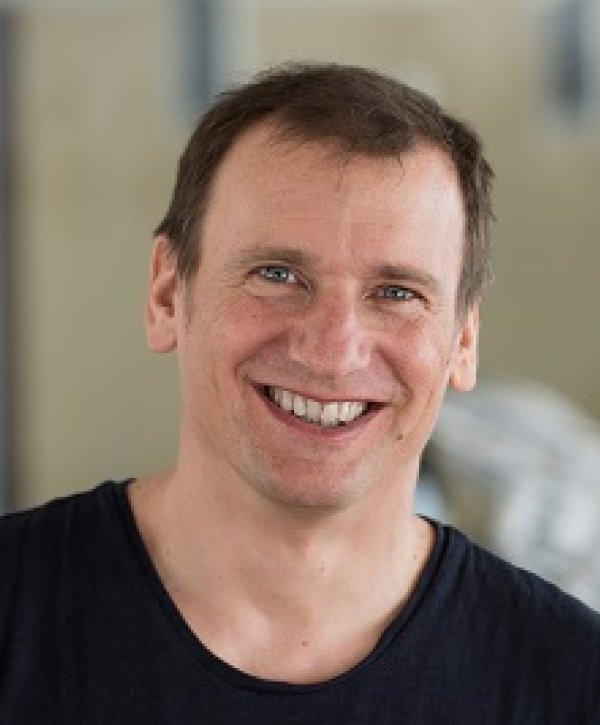 ICAROS - Michael Schmidt
CEO & Co-Founder, ICAROS
The industrial designer Michael Schmidt is the co-founder and CEO at HYVE AG and ICAROS GmbH in Munich. He began his industrial design training with a one-year degree at the Cleveland Institut of Art in the USA, followed by an apprenticeship as a mechanical engineer and graduated in 1997 wih a four-year diploma in industrial design at the University of Applied Science in Munich. In 2000 Michael co-founded the innovative company HYVE AG, in which he is now responsible for the business units Design and Launch. As part of the method Custumized Innovation, developed by HYVE AG, Michael specializes in product innovation, virtual representation and product realization. Renowned companies such as Audi AG, Siemens, Adidas, Lufthansa and Swarowski are successfully implementing the solutions developed by HYVE on the market. ICAROS started as a spinoff of HYVE and it has now become a globally successul supplier of Active VR devices in the area fitness, entertainment and health. Michael is in particularly responsible for the hardware and software development and promoter of eSport innovation.
Close
ISPO Group - Tobias Gröber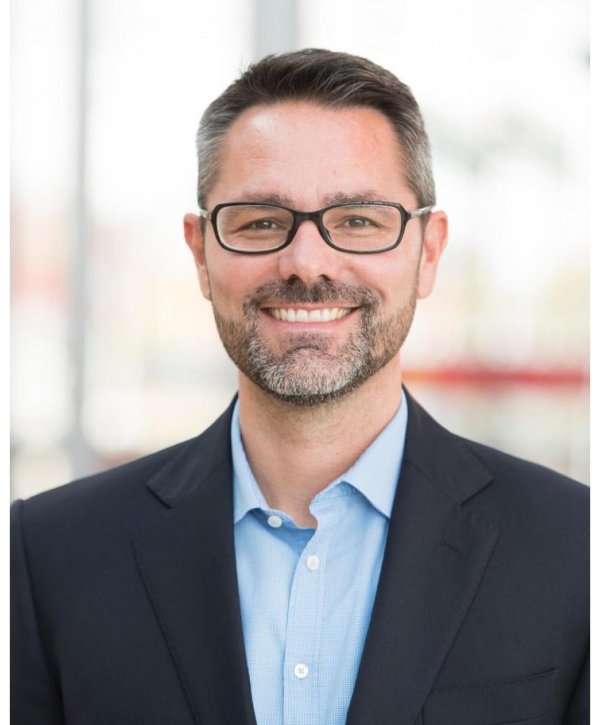 ISPO Group - Tobias Gröber
Executive Director Business Unit Consumergoods - Director ISPO Group
Close
K5 - Sven Rittau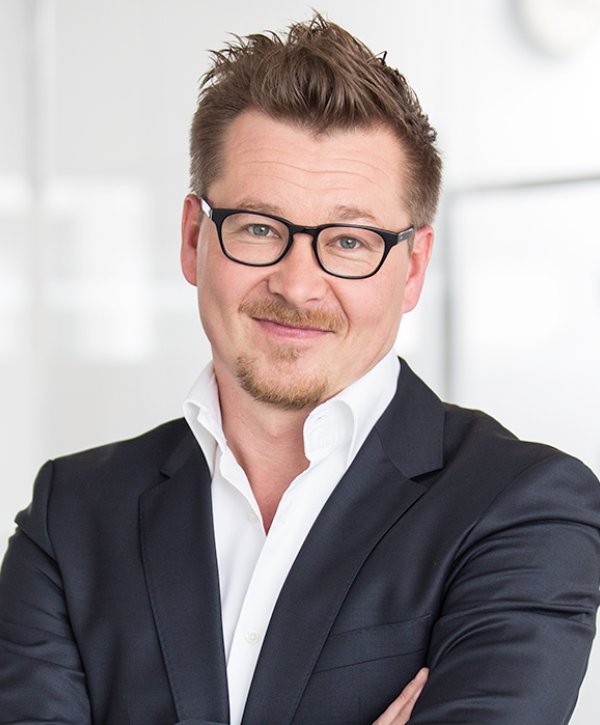 K5 - Sven Rittau
CEO K5 and E-commerce Entrepreneur 
As a longterm ecommerce entrepreneur Sven has co-founded and built companies like zooplus and shirtinator from scratch.Since 2014 he joined forces with Jochen Krisch and is spearheading the ramp-up of the K5 Future Retail Conference to its leading position. He also initiated the first global ecommerce investment fund GLORE for private investors. Sven likes to share his 20 years of ecommerce experience and loves to interview movers and shakers in digital retail world in his podcast CHEFTREFF.
Close
Klarna – Sibyll Brüggemann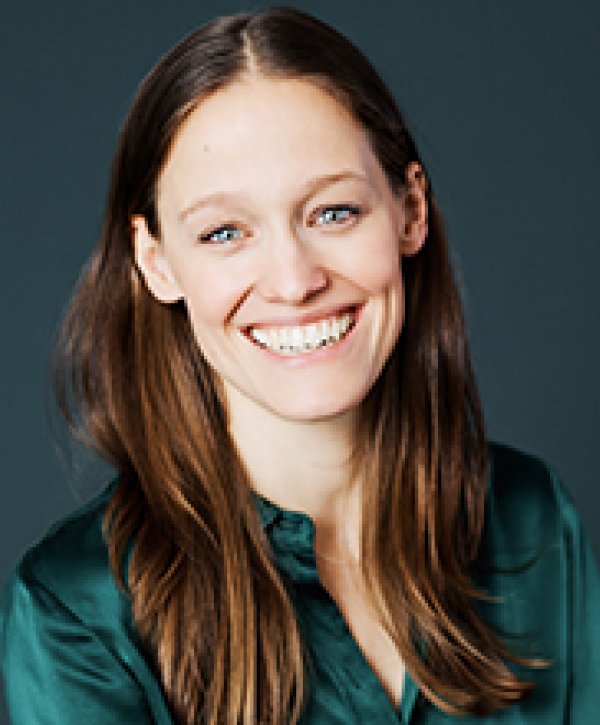 loadbee – Henri Dieterle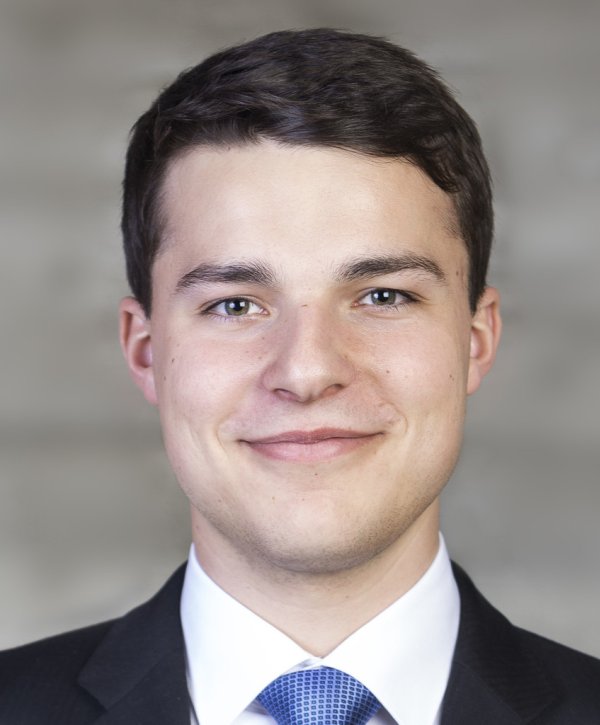 loadbee – Henri Dieterle
Key Account Manager Retail
Close
Maloja – Sven Köhler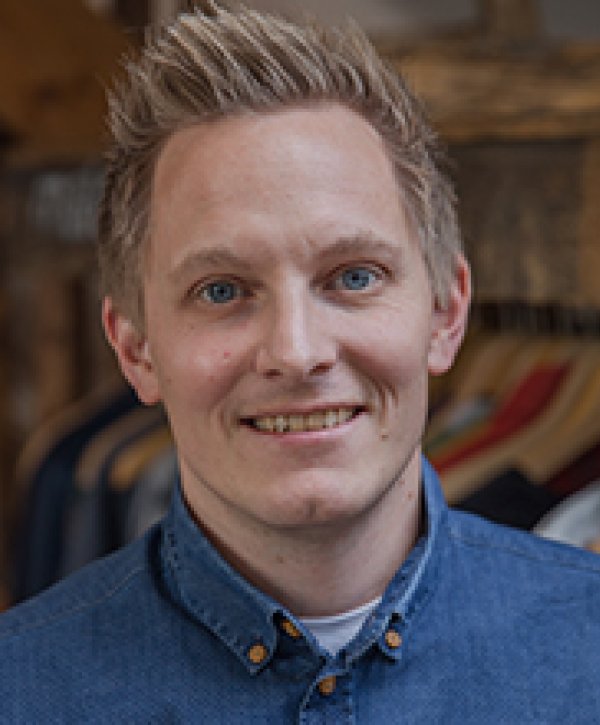 MobiMedia - Reinhold Wawrzynek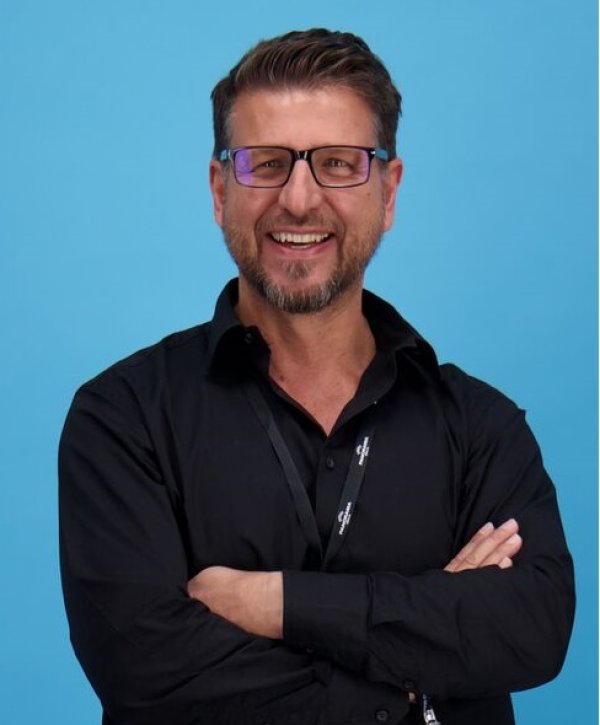 MobiMedia - Reinhold Wawrzynek
Close
Nielsen – Michael Heina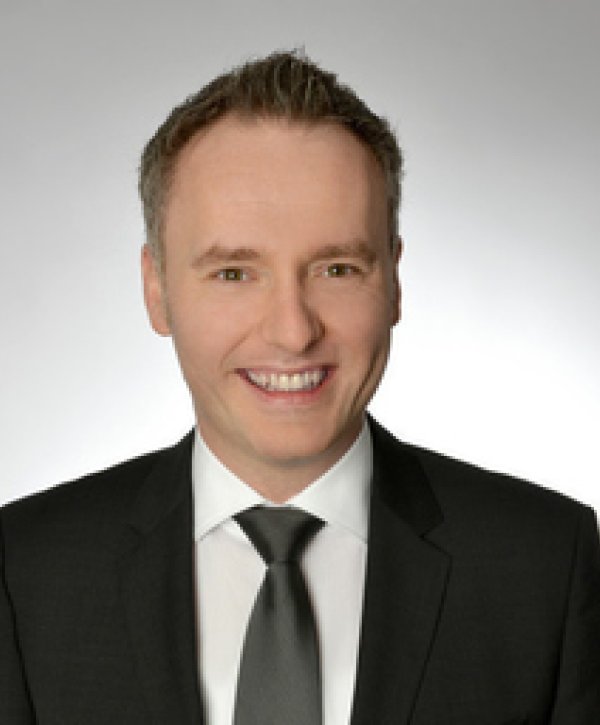 Outdooractive - Hartmut Wimmer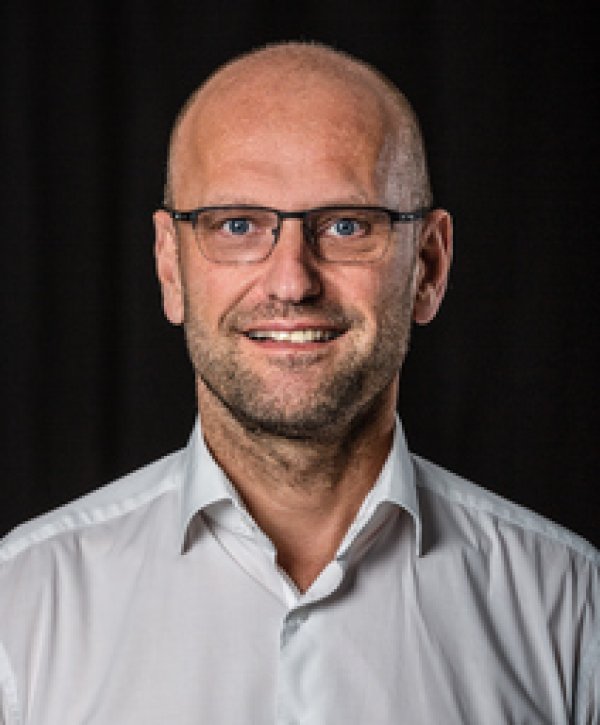 Outdooractive - Hartmut Wimmer
Founder & CEO Outdooractive
Hartmut Wimmer, the founder and CEO of Outdooractive, is one of the trail blazers in the digitization of outdoor tourism with over two decades of business experience.Founding his own engineering company in 1994 and successfully concluding several challenges in architecture, Hartmut decided to concentrate on touristic infrastructure. As he saw himself confronted with plenty of problems when it comes to planning trips, he decided that it was time to find a solution to gather all necessary information and data in one place – and so he founded Outdooractive in 2008.
Ever since Hartmut has been striving to create the world's largest outdoor platform simultaneously connecting the community and all players in the outdoor tourism sector with cutting-edge technology. As Hartmut himself is a great outdoor enthusiast his major concern was to build a virtual home for like-minded people sharing their experiences and their adventures in the great outdoors. Hartmut holds a degree in Civil Engineering from the University of Munich and has personally contributed to the success and growth of the Outdooractive platform by sharing hundreds of his trips and trails on outdooractive.com.
Close
Pantone – Francesco Tomasello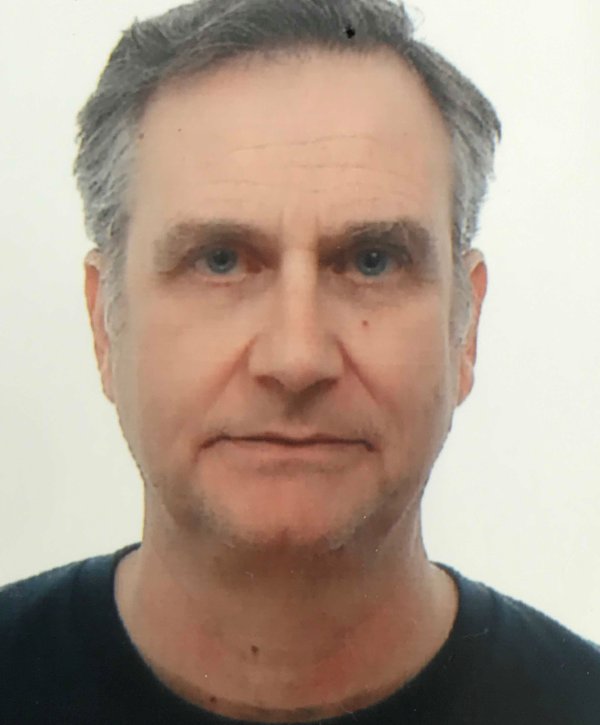 Pantone – Francesco Tomasello
Vice President Global sales PANTONE
Born in Caorle near Venice in Italy
Diploma in "Chemistry of Dyeing and Textile "
Master in Textile Marketing
Working in the textile production and Dying at the beginning of the career.
Founder of Talia Tecnoequipe, company developing Color Matching and Management Solution (HW and SW) for Textile, Leather, Plastic and Paint categories
15 years in Gretag Matcbeth and X-Rite offering Color Management Solution and Instruments for all industries where color matter as Emea VP of Sales and Sales & Marketing
From 2017 in title as VP WW Global Sales for Pantone LLC
Close
PB Büdel GmbH – Andreas Büdel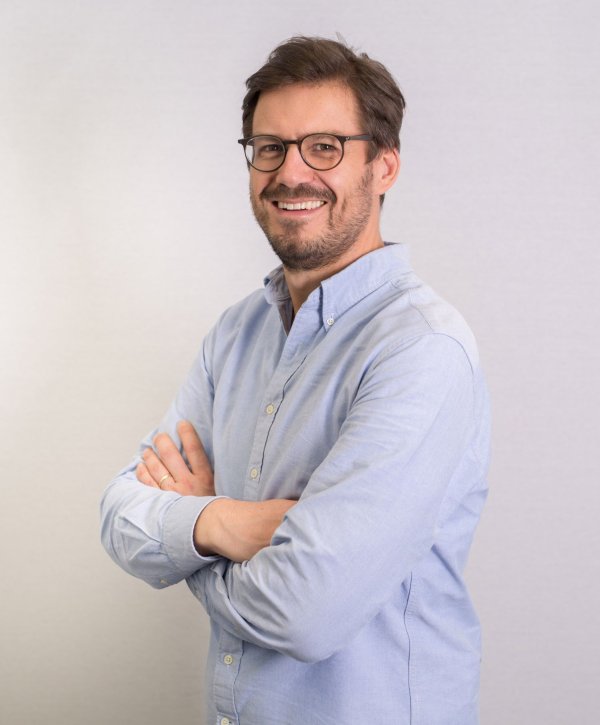 PB Büdel GmbH – Andreas Büdel
Andreas Büdel has been managing director of the family-owned company since 2005, where he is responsible for product development, europe production and sales. He has been associated with the textile industry since his vocational training in 1996 and has focused on the digitalisation of the textile supply chain since his subsequent blw studies. PB accessories has been developing its products with the aid of 3D technology since 2007 and has been using the dmix.cloud for digital colour and 3D communication between the various global production locations and with its customers since 2018.
Close
Piano – Clemens Hammacher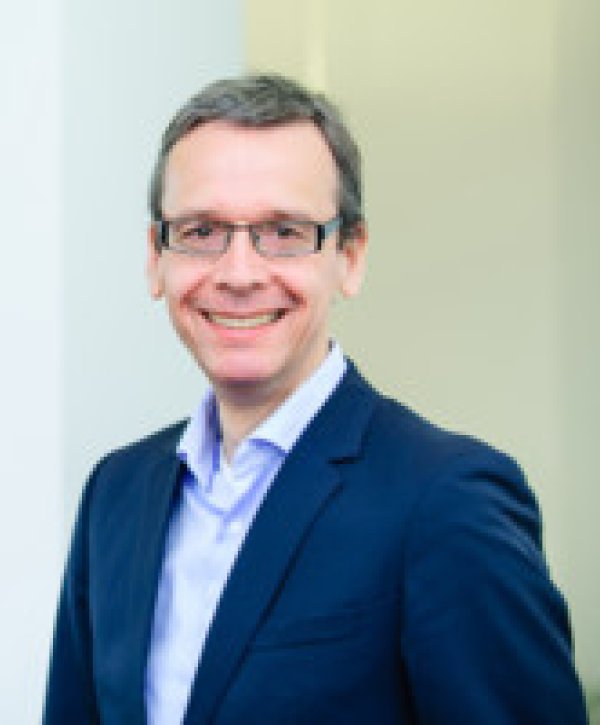 Piano – Steven Spieczny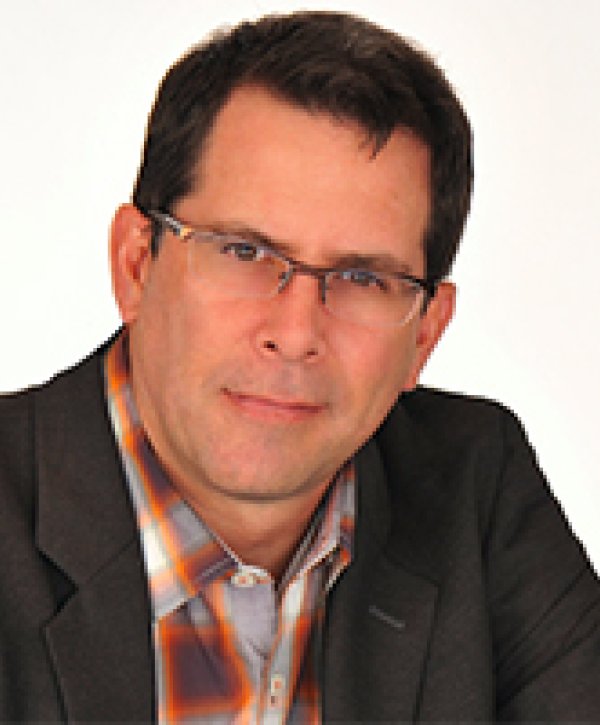 Piano – Steven Spieczny
VP, Nordics Piano
Steven manages sales and new markets for Piano in EMEA/Nordics. His proven tenure inside both services and platform industries provide a valuable perspective on accelerating digital businesses through technology and customer experience. Previously, Steven managed global business development for iCrossing, a digital agency part of Hearst Corp. He has also held leadership positions at Method, Schematic (POSSIBLE, a unit of WPP) and the pioneering internet consultancy, Viant.
Close
Productsquads - Sebastian Borggrewe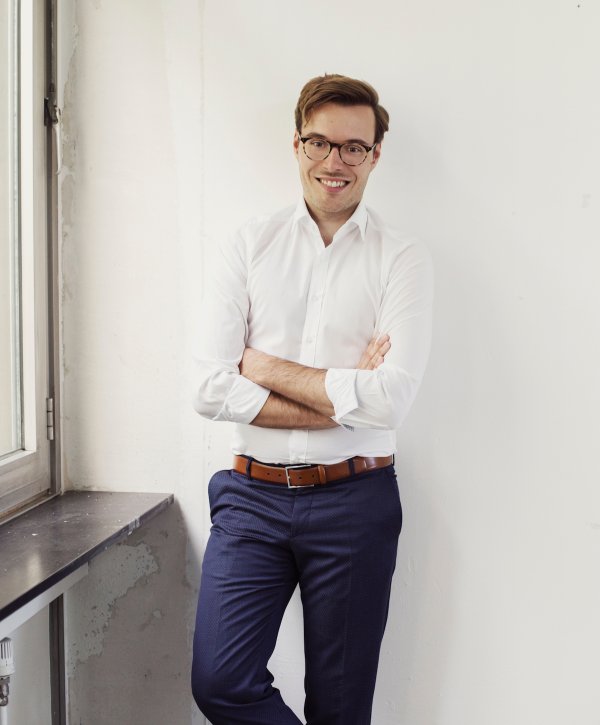 Productsquads - Sebastian Borggrewe
CEO, Productsquads
Close
Projecter GmbH - Katja von der Burg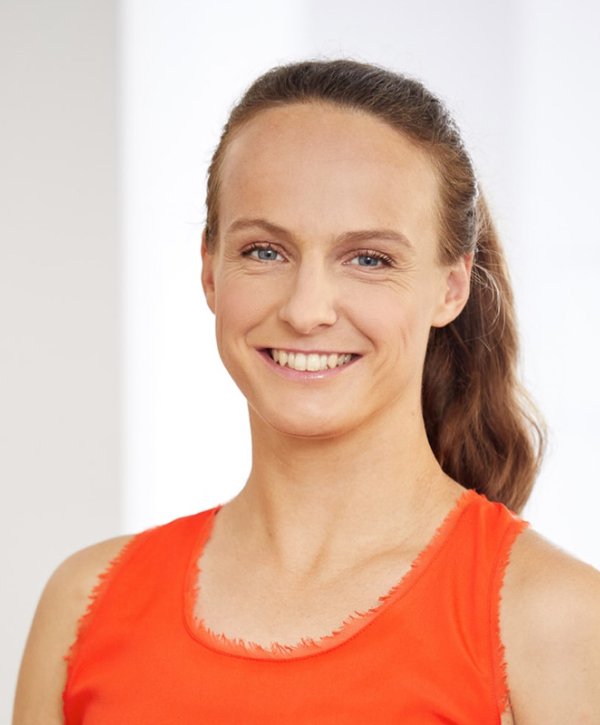 Projecter GmbH - Katja von der Burg
CEO, Founder at Projecter GmbH
Close
Red Points – Sergi Gracia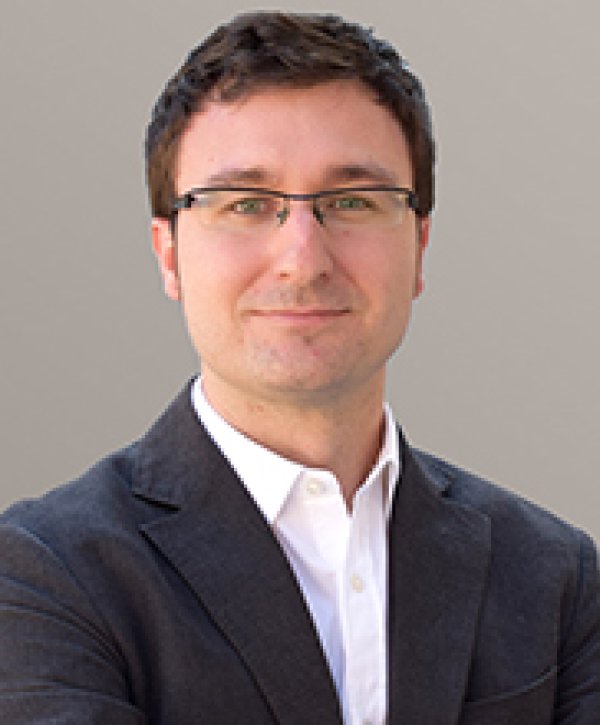 Red Points – Sergi Gracia
Director of Product Marketing
Sergi has held marketing, product, and partnership development roles in SaaS and tech companies for the past 10 years. Currently, Sergi is Director of Product Marketing at Red Points, independent consultant, and guest lecturer at several business schools.
Close
rpc – Maike Burger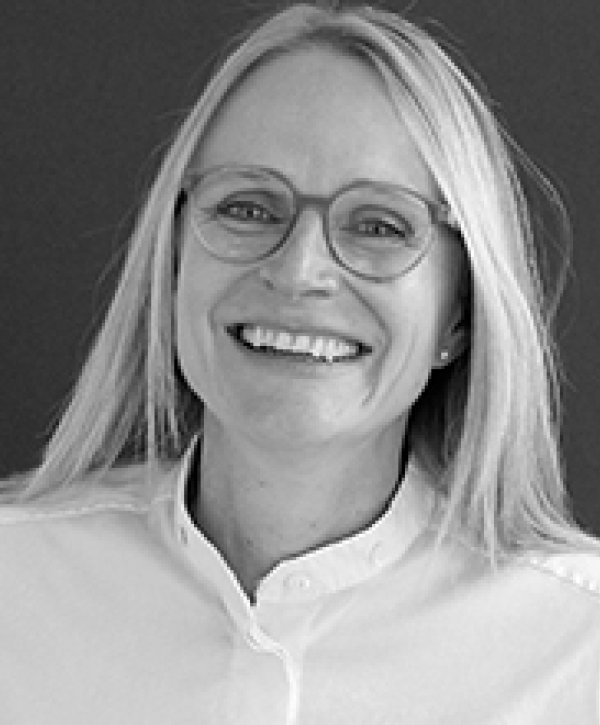 rpc The Retail Performance Company GmbH – Petra Balzer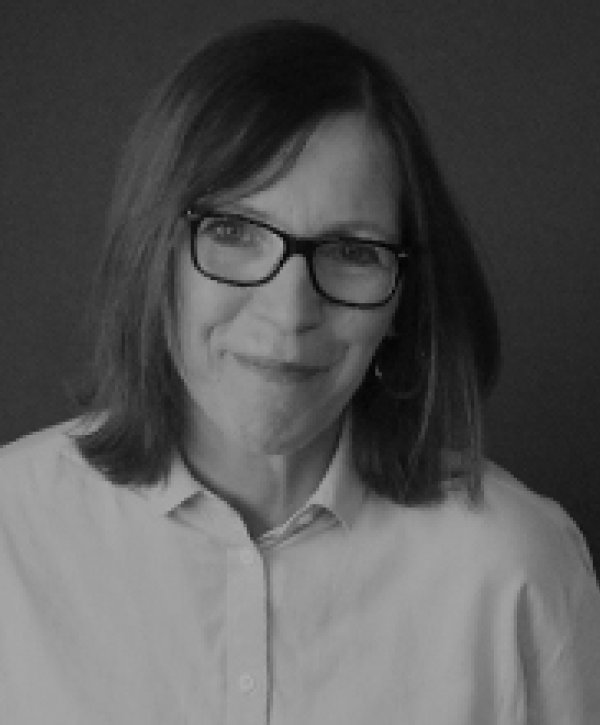 rpc The Retail Performance Company GmbH – Petra Balzer
Manager
Professional experience
The Retail Performance Company GmbH: Manager
adamicus GmbH, Head of Digital Training & Services, Business Coach
Medicom GmbH: Head of eCommerce & Marketing
Forum Media Group: Head of Business Management & Developement
Core expertise
Performance Marketing
Brand Marketing
eCommerce
Social Media & Commerce
Speeches
Vorträge/ Workshops bei
AGOC, EHAM, IHK, HDI, BMW, Google Zukunftswerkstatt, Wirtschaftskammer Bayern, TrendJourney
Deutsche Post etc.
Clients (extract)
BMW, ERGO, HDI, MEY, BioPartner, Schultz Tourismus, Telekom, McDonalds, LoveScout, IKEA, VW
Close
SAZsport – Mathias Krenski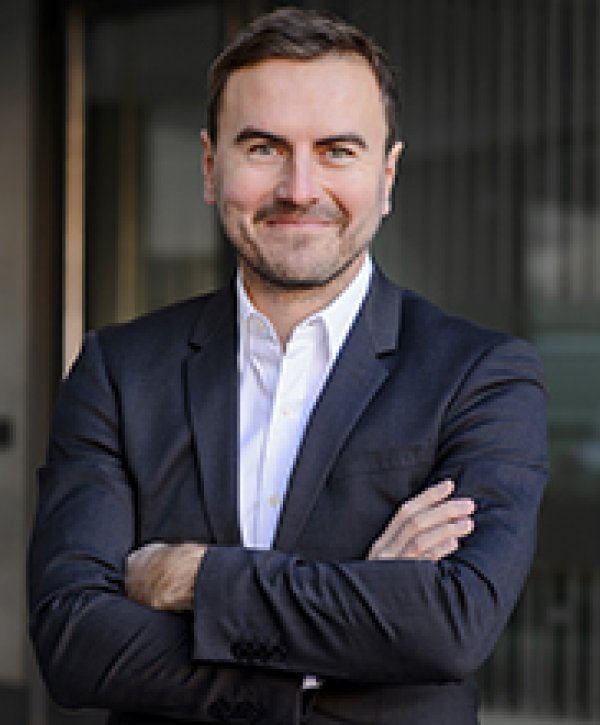 SAZsport – Mathias Krenski
Editor-in-chief of SAZsport (previously: sporthandelskongress)
Mathias Krenski is editor-in-chief of SAZsport. The qualified sports scientist and journalist has been active in the sports trade for twelve years. He first worked in the Decathlon and Breuninger stores, then for five years as editor and head of the retail department of SAZsport. After a three-year excursion as head of press for Sportscheck, he again took care of the sports retail newspaper. The 42-year-old deals with all topics in the sports market that are relevant for manufacturers and help sports retailers to improve their business: At the moment his keywords are digital transformation, verticalisation and the "point of engagement". Offline he likes to play tennis, golf and soccer well.
Close
Schnell GmbH – Jochen Schnell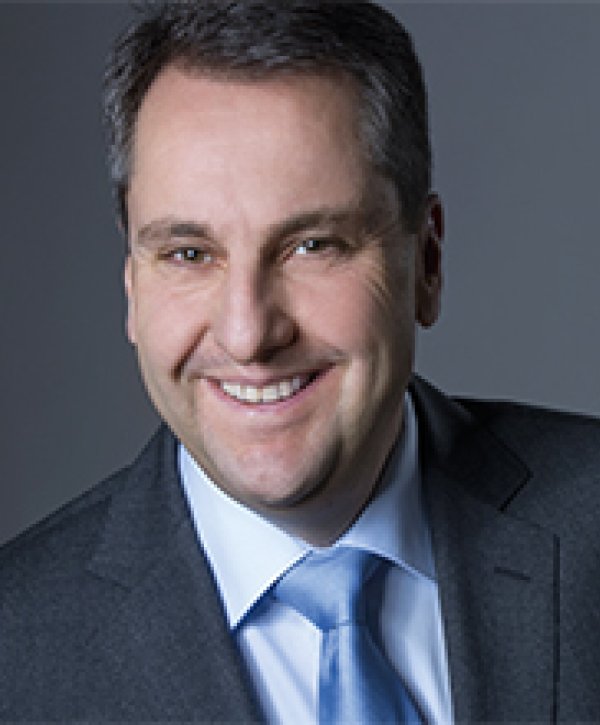 Schnell GmbH – Jochen Schnell
CEO
Close
shopware AG – Niklaas Leniger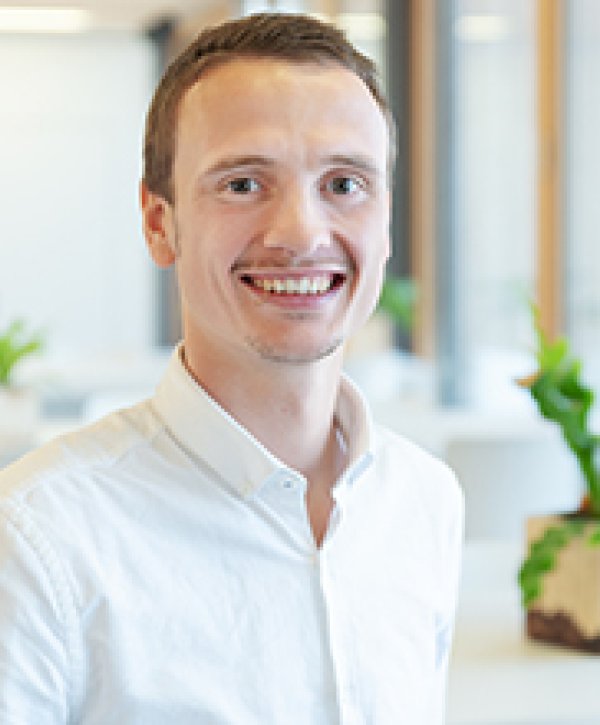 shopware AG – Niklaas Leniger
Key Account Manager
Close
shopware AG – Stefan Zessel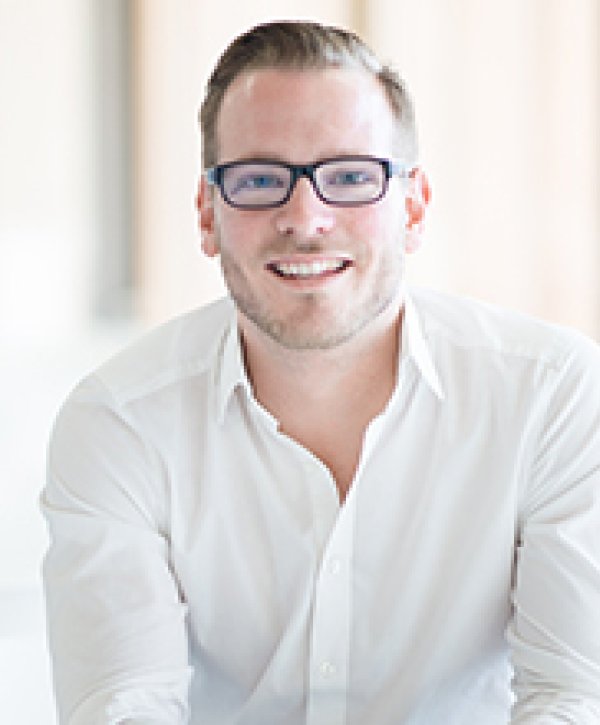 shopware AG – Stefan Zessel
Director Sales bei der shopware AG
Als Director Sales hat Stefan Zessel, der schon seit über fünf Jahren im Vertrieb der shopware AG tätig ist, immer die Kunden- und Partnerzufriedenheit im Fokus und verantwortet die vertrieblichen Aktivitäten. Durch seine umfassende Erfahrung z.B. als Online-Filialführer von mittelständischen Marken-Onlineshops, hat Stefan Zessel umfassendes Know-How im Onlinehandel aufbauen können, welches der diplomierte Betriebswirt gemeinsam mit seinem Team sehr praxisnah und pragmatisch für alle Vertriebsprozesse einsetzt.
Close
SK Gaming – Alexander Müller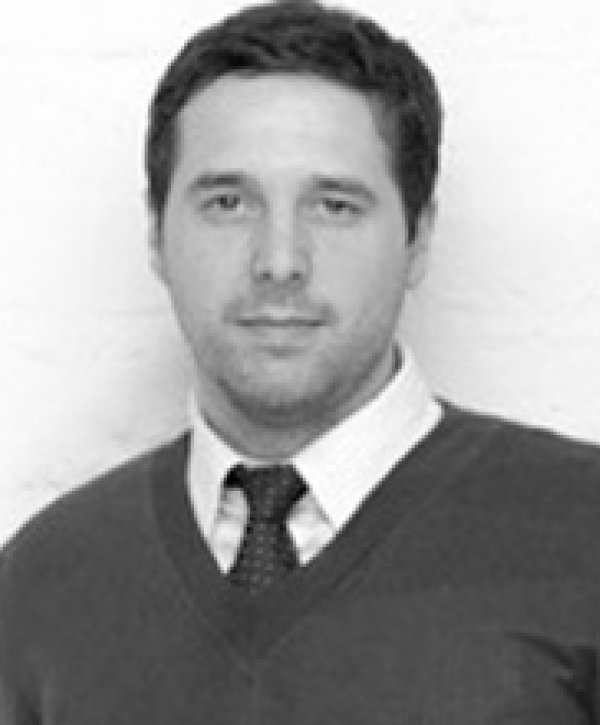 Sport1 – Andreas Gerhardt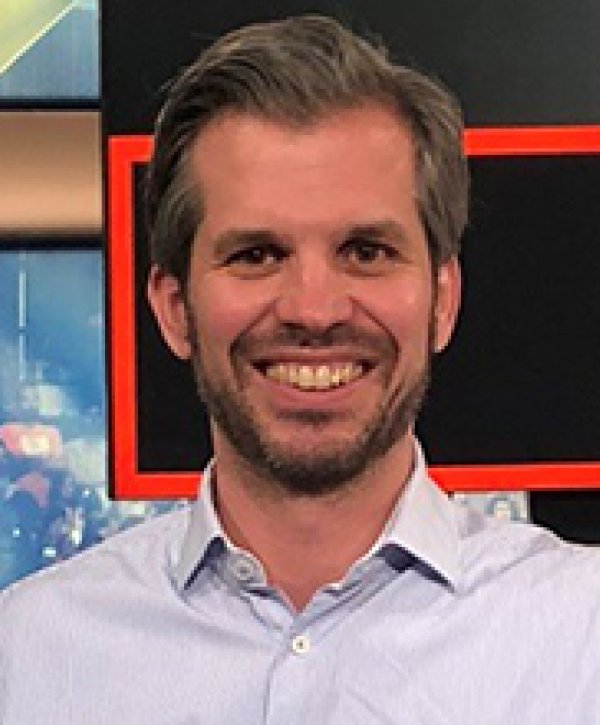 Sports Maniac - Daniel Sprügel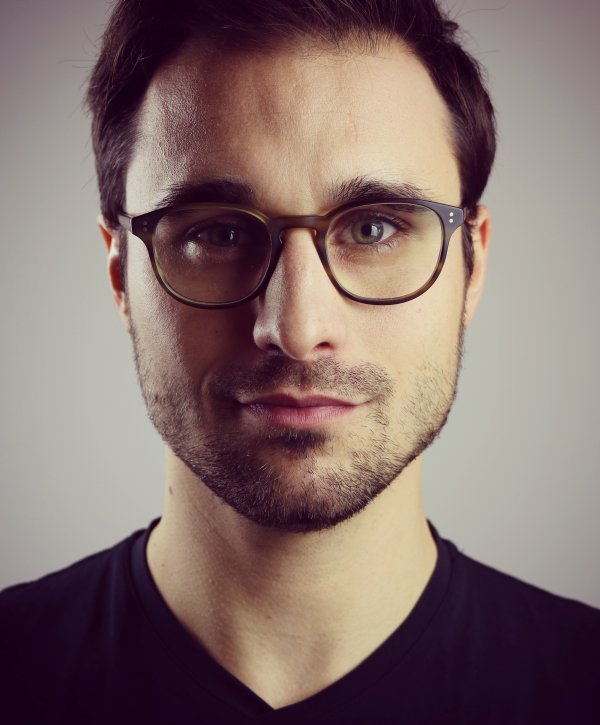 Sports Maniac - Daniel Sprügel
Founder of Sports Maniac
Close
Stance – Rich Philip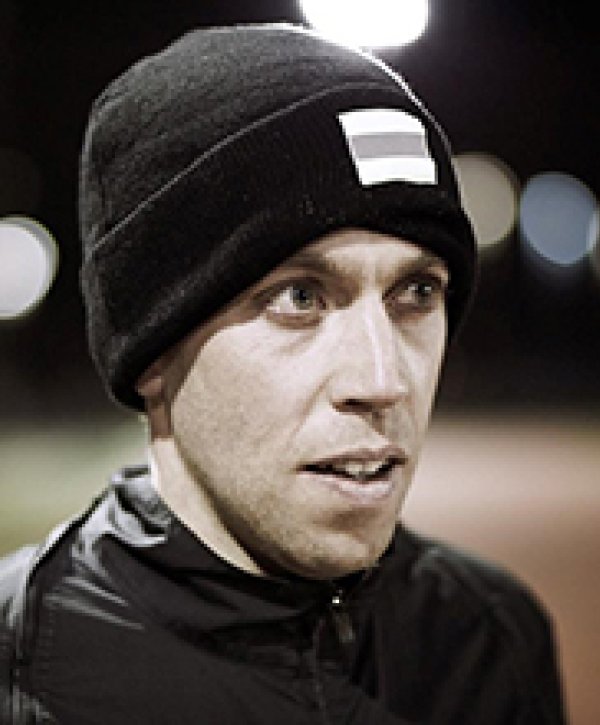 Stance – Rich Philip
Marketing Director EMEA Stance
Rich Philip has had an incredibly varied career spanning over 15 years in marketing and brand development. After starting in FMCG and music, Rich decided to follow his passion in sports and joined Amer Sports where he headed up the Marketing division for Northern Europe. In 2016 Rich joined Stance as Marketing Director for the EMEA region. Stance is an apparel brand that, in the last 5 years, become one of the world's fastest growing lifestyle and sport businesses. Rich has been responsible for launching their sports and performance business and in 2018 expanding out into DTC channels with bricks and mortar retail and online stores.
Close
TinyBox – Steven McAuley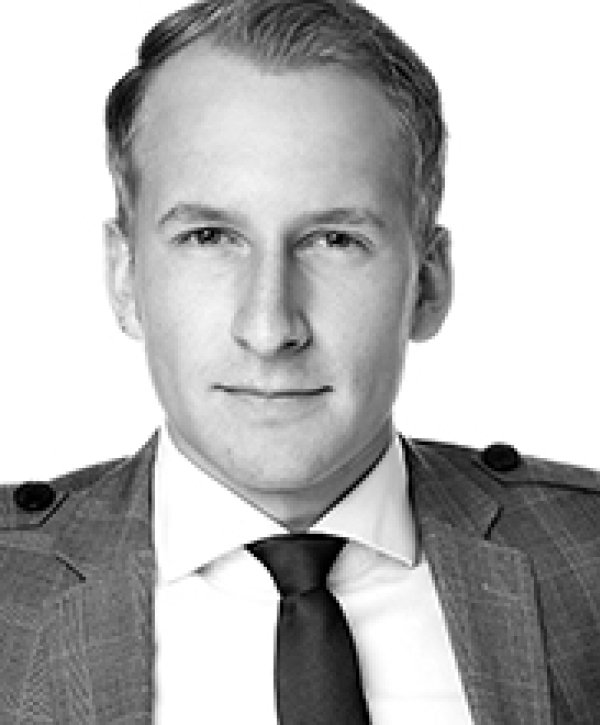 TinyBox – Steven McAuley
AI Strategy Lead
Steven Mc Auley forscht seit vier Jahren als Wirtschaftspsychologe in den Bereichen Innovation, Mensch-Roboter-Interaktion, Künstliche Intelligenz und Zukunft der Arbeit. Der ausgezeichnete Vortragsredner (GSA) spricht viel in Europa, aber immer häufiger auch in Großstädten wie in Dubai, Moskau, San Francisco, Hong Kong, etc. Als Member der Association for the Advancement of Artificial Intelligence (AAAI) und in Kooperation mit der United Arab Emirates University (UAEU) in Abu Dhabi untersuchte Steven Mc Auley warum Unternehmen beim Einsatz von Künstlicher Intelligenz scheitern. Als Mitgründer und AI Strategy Lead des globalen Innovation-Thinktanks Tinybox mit Sitz in San Francisco und Teams in London, München und Shenzhen, stellt er Unternehmen wie Deutsche Bank, Accenture, SAP oder BMW die Werkzeuge und Systeme für technologiegetriebene Use Cases und kulturelle Transformation zur Verfügung, die die Grundlage für innovationsgetriebenes Wachstum bilden. Er ist Autor des Buches "THE INNOVATOR'S JOURNAL: A daily guide to become an innovator".
Close
tradebyte Software GmbH - Matthias Schulte
tradebyte Software GmbH - Matthias Schulte
CEO tradebyte Software GmbH
Matthias Schulte is co-founder of the company and as CEO strategic head of all business and customer relevant topics. As one of the first digital entrepreneurs, the topics Platform Business, Digital Transformation and Change in Commerce are literally part of his DNA. 
Close
Trendbüro München - Uli Köhler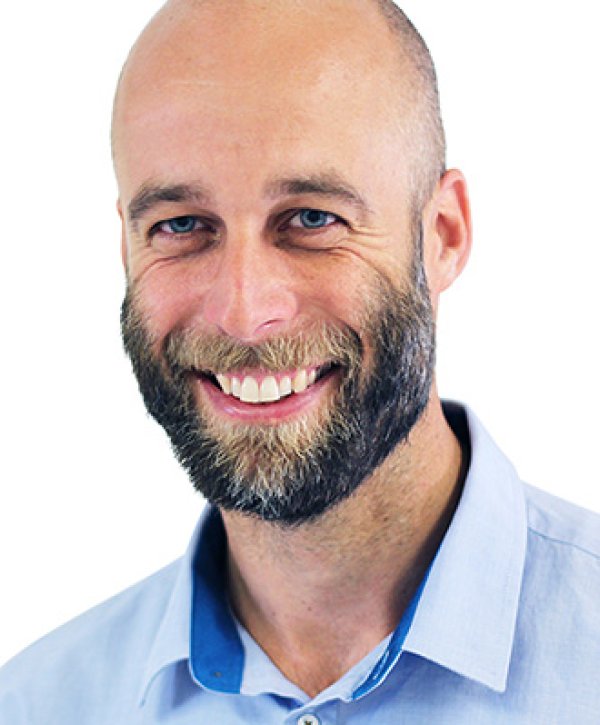 vds – Stefan Herzog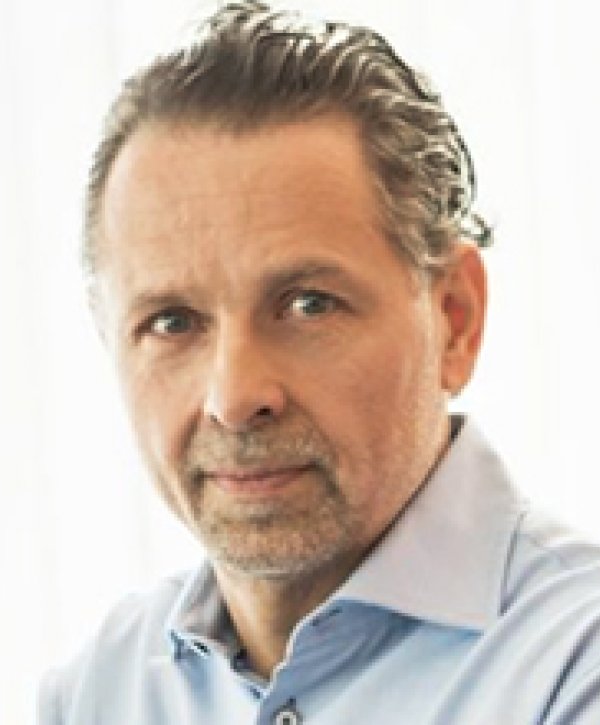 VIKA MEDIA – Vika Viktoria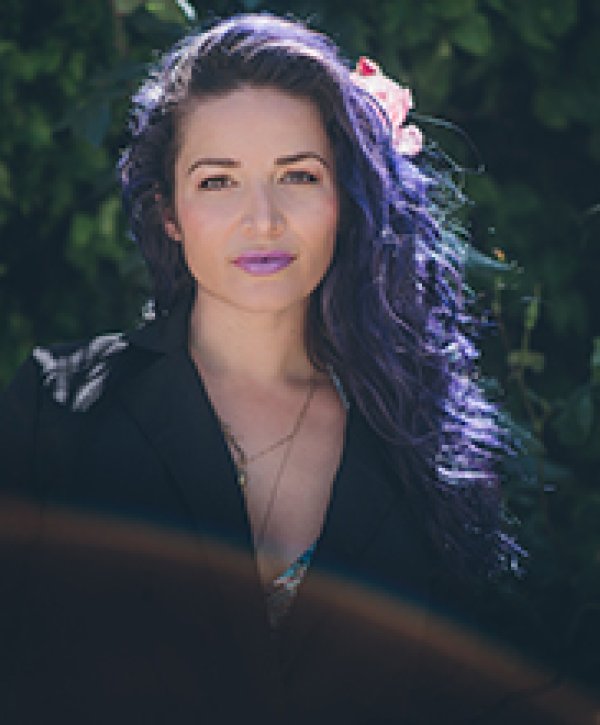 VIKA MEDIA – Vika Viktoria
Founder of VIKA MEDIA
Close
Webedia – René Heuser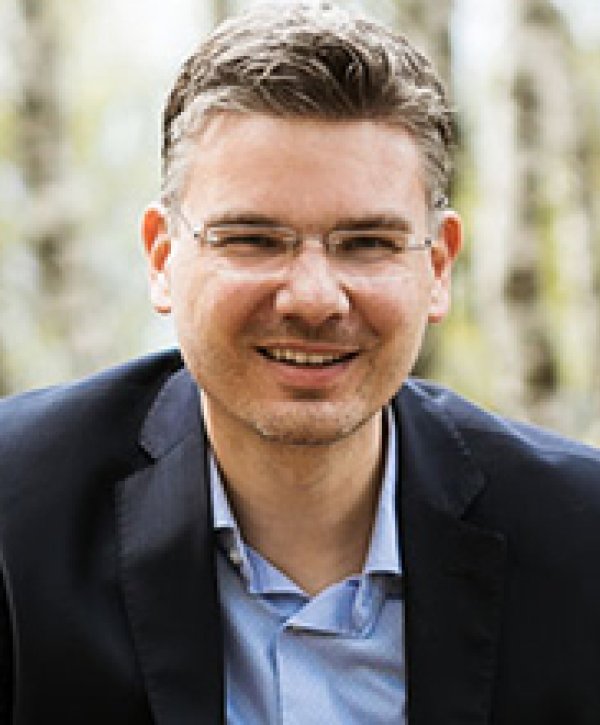 Webedia – René Heuser
Director, Head of Webedia Gaming in Germany
Since 2017, René Heuser has headed the gaming vertical of the Webedia Media Group in Germany, which operates the entertainment portals GameStar, Filmstarts, Moviepilot as well as the influencer and event agencies Allyance, Flow:Fwd and Flimmer. René has been a "gamer" for 30 years and has worked in the media industry for 20 years - first as an editor and social media manager, later as editor-in-chief, and in strategy development for the digital and analog offerings of IDG Entertainment (which was acquired by Webedia in 2015). His focus is on digital publishing, audience & product development as well as consulting for non-endemic clients who want to reach new target groups in gaming or entertainment. Together with his team, René has founded the Youtube-MCN Allyance and the in-house gaming brands GameStar, GamePro and Mein-MMO, making them the largest gaming portals in the German-speaking world.
Close
Wirecard – Jörn Leogrande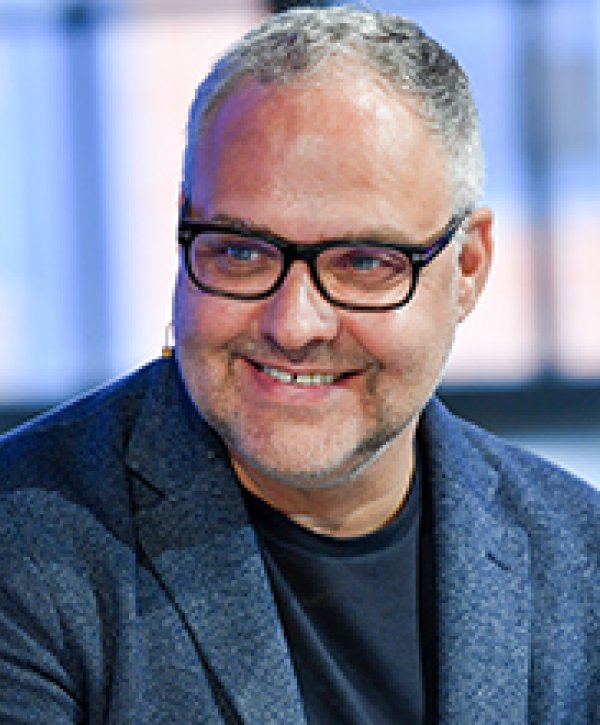 Wirecard – Jörn Leogrande
Executive Vice President Innovation and Value Added Services
As Executive Vice President of Wirecard Labs and Value Added Services at Wirecard AG since 2013, Jörn is globally recognized for digital transformation in Payment. He envisioned and now heads the prosperous Value Added Services and Wirecard Labs. His key responsibilities are developments in the field of digitalization of retail and in developing innovative solutions for mobile paymentswith partners and clients , e.g. Alipay, Wechat Pay, Berjaya, ÖBB, O2, Orange, Vodafone, Printemps, The Bodyshop and Deutsche Telekom.
With his deep knowledge, experience, access to global networks and a strong affinity to spotting trends, Jörn Leogrande is confident and dynamic on all big stages around the world, invigorating the crowd while sharing future trends in payment, digitalization of retail, customer satisfaction and value added services to make tomorrows journey of payment happens today for all of us.
Close
Every year, 4 different conference formats are available to provide you with information at different levels. With the following formats, participants should have the opportunity to discover, learn, understand and ultimately put what they have learned into practice:
Keynotes: Give an overview of the latest developments on the topic. Duration approx. 25 min.
Workshops:  Take place in separate rooms for interactive exchange with the participants. Duration 30 - 90 min
Best Cases: Provide valuable hands-on experience from experts. Duration 30 - 90 min.
Panel discussions: Deliver news and inspiration on the topic through a lively discussion by a small group of experts. Duration approx. 25 min.
Be there when the ISPO Digitize Summit enters its third round: 
June 30, 2020, Munich