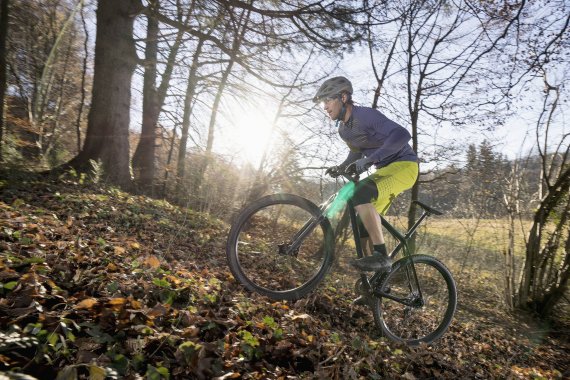 The Federation of the European Sporting Goods Industry (FESI) has long pressed for the publication of a study on the competitiveness of the sports sector in Europe, and now the EU has published this study: with positive results for the sporting goods industry.
General economic growth and public support for sport and healthy lifestyles are great opportunities for sports goods manufacturers, as is the development of innovative products (such as wearable gadgets and e-textiles): the study recognises a high rate of new products coming onto the market every year. Digitalisation in particular therefore remains a major growth driver in sport.
In any case, the EU published strong figures for industry: 85,900 companies can be assigned to the sporting goods industry in Europe, which employs around 436,600 people and generates sales of 81.5 billion euros. In 2016, the production value of sporting goods in the 28 EU countries amounted to 14.6 billion euros. The European Commission therefore regards sport as an "important economic factor".
The largest sub-sector of the sporting goods sector in the European Union is the retail sale of sports equipment in specialised shops (i.e. sports equipment, sports shoes, fishing gear, camping equipment, boats and bicycles). "Overall, I am very pleased with FESI members' participation and engagement in this project, which have allowed the study to become as comprehensive as possible and to touch on various domains of the sporting goods industry," comments Frank Dassler, President of FESI.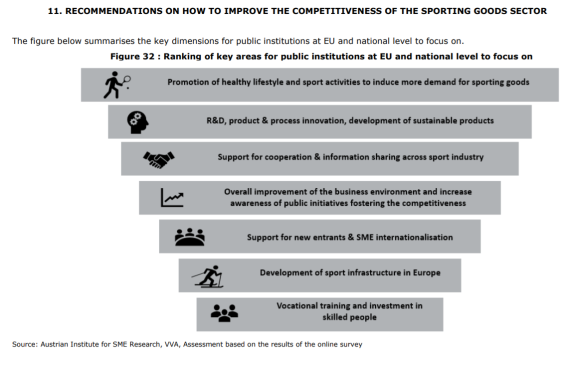 Although negative results are also evident: The biggest threats to sports companies are the potential shortage of skilled workers due to demographic change in Europe and the increasing physical inactivity of the population. "This demonstrates the urgent need for public authorities to increase promotion of physical activity and better infrastructures," says Dassler. In April an EU survey came to the conclusion that 46 percent of Europeans "never play sports".
In addition, the protection of intellectual property rights is one of the biggest challenges facing the sporting goods industry. The counterfeiting of sporting goods in the EU has a negative impact on the billion euro market (e.g. income and job losses), which is hit hard.