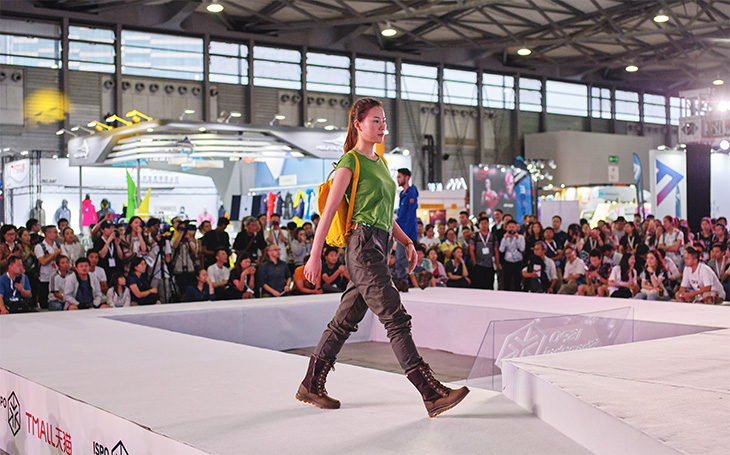 Alibabas Tmall is a cross border B2C platform for official brand stores that want to sell from abroad to China: This means that the platform only accepts foreign traders who offer 100 percent authentic products and can prove this.
With Tmall, you can currently reach over 400 million consumers. A flagship store opens the door to a thriving market. ISPO and Tmall support you in opening your own flagship store, so that you can successfully enter the Chinese e-commerce market right from the start.
A flagship store at Tmall offers a big advantage compared to western online marketplaces such as Amazon: In the case of Tmall's flagship stores, providers can design their websites almost on their own and thus present their corporate identity much more clearly. When your customers click through Tmall, they feel like they've walked through a virtual shopping mall.

A flagship store at Tmall is in great demand, with more than 100,000 enquiries being received every day. ISPO helps you to get your own account faster.
If you apply for an account as an ISPO customer, Tmall will give you priority. Your flagship store will be activated after approx. two weeks if your application documents are submitted in full. With conventional applications, the processing period can be several months.
Your company must be registered in China

Own a China R Trade Mark or TM Trade Mark

Have a Chinese e-commerce team or Chinese partner representing your brand
If you are interested in a Tmall flagship store, please send us an email and tell us your Chinese local entity and/or your Chinese local distributor. We will get back to you soon.