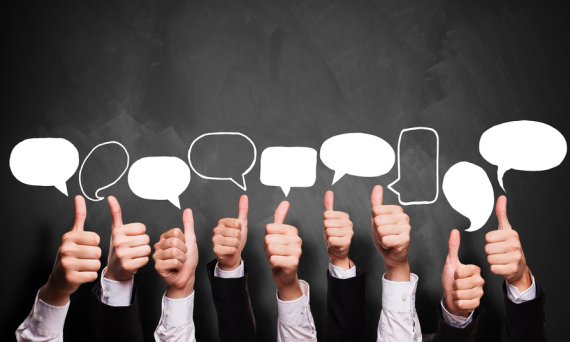 Mr. Alex Koska, Vice President & Global Sales of Fenix Outdoor AB
"This year is our 10th anniversary that we started our business in China, and this is our 9th ISPO Beijing. For us the most important thing is the trade show develops overtime and what I mean about development is not only that a lot of people come, but the right people come. We have more and more high quality customers here, and we do more business with them. And as it looks today, we not only coming back next year to ISPO Beijing, we're also thinking about making a bigger booth, because we need more space, because ISPO Beijing is always so crowded."
Mr. Baggio Zhong, CEO of MAYA Travel Gear
"ISPO Beijing is a very good platform. We can meet a lot of old and new customers here. We have participated every year. As a big get-together of the industry, ISPO Beijing features very good atmosphere. We will definitely continue to come."
Mr. Benoit Robert, Director of Cluster Montage (French Pavilion)
"This is our 10th attendance here in this show. It's a very important leading show for us to promote winter sports knowhow. In French, there is a very specific change in winter sports development and we want to share this expertise and experience, ISPO Beijing and Alpitec China is a great place for that. Each year we will come back, and each year we will be bigger, and it will always be pleasure for us to meet customers in China."
Ms. Elaine Pu, General Manager of SKIRISH (HK) Trading Limited
"We have focused on the European and American market for over 10 years and ISPO Beijing is a very good chance for us to enter the Chinese market. We hope that more people can get to know us through this platform. It is actually our first appearance at ISPO Beijing, but the visitor flow is very impressive. We have received many professional visitors from the Middle East, Japan, Korea and other countries and regions."
Mr. Jack Lin, President of Shenzhen Himalaya Trading
"Since 2006, we have participated at ISPO Beijing every year. As leading professional outdoor and sports exhibition, ISPO Beijing is very important for our business in China. It is a very good platform where we can reach our target customers and promote our brand. This is why we have continued to come every year. The visitor flow is impressive this year. They are also very professional."
Ms. Jing Wang, Chairwoman & CEO of Toread Holdings Group
"Toread has exhibited at ISPO Beijing nearly every year. We think the trade fair is a very professional exhibition for the outdoor community. We can meet a lot of outdoor activists here. We want to grow along with ISPO."
Ms. Nina Sun, Marketing Director of Zhe Jiang Mobi Garden Outdoor Co., Ltd.
"As an old friend of ISPO Beijing, we have exhibited since 2005 and this is our 14th participation. There are some very interesting changes in the ISPO Beijing this year, e.g. the ski area and the new sports service vendors. From them you can see the changes in the sports industry in China, along with the development it has made."
Ms. Nini Nie, General Manager, Marketing Center of Thaiwoo Lifestyle Properties
"We think ISPO Beijing provides a very good platform for ski industry professionals to exhibit themselves and find partners. It is not only an exhibition, but also a big get-together for our peers. At ISPO Beijing, we can find new equipment, new ideas and new concepts. It offers great chances for us to talk to our friends. We believe our cooperation with ISPO will always continue."
Mr. Shang Yu, General Manager, Beijing Changtian Times Outdoor Products
"I think the business match making program at ISPO Beijing 2018 is very helpful. I can get to know the products and strategies of some qualified brands and suppliers, which is definitely better than a hurried visit to different booths. Moreover, making appointments in advance can also save time and ensure efficiency. As a great result, the number and types of brands are all better than my expectations. I would certainly come again if this program continues."
Mr. Yonglin Bao, General Manager of TECNICA Group China
"This is our 13th exhibition at ISPO Beijing. Why do we come? First of all, it is very good timing, as it is when the product ordering of the next winter season is made. It is also good for the exhibition of our new products and technology to the customers. Second, ISPO Beijing is doing very well in these years. The visitors are very professional and they meet the brands' needs. We can meet a lot of new customers at ISPO Beijing."