Gold Winner // Sleeping Bags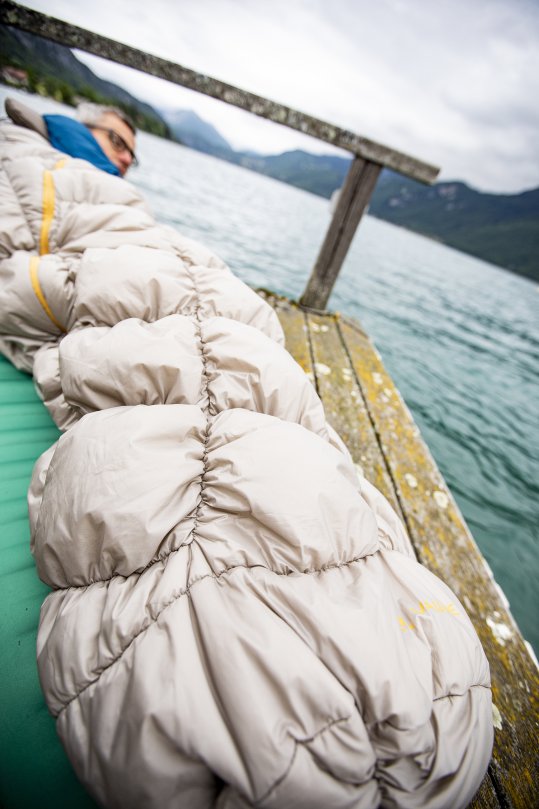 Sometimes an unconventional way of thinking is crucial to create an innovative product. When developing the Meglis Eco 700 SYN, Vaude was inspired by the construction of toilet paper rolls and designed the sleeping bag in layers. The design was chosen so that as little material waste as possible is created during production. The result was a sleeping bag with a diagonal zipper and a small number of seams, which represent potential cold bridges. The textiles used are processed vertically to make them more stretchable. The sleeping bag adapts to the body like a cocoon and is so elastic that you can even sit cross-legged with it.
Available from: February 2020
Retail price: 380.00 EUR
"I'm thrilled at how Vaude approached the construction of the sleeping bag. Looking outside the box often leads to the best results. At first, the cuddly fit of the Meglis Eco 700 SYN feels unusual. But at some point, you don't want to get out of your sleeping bag anymore."
Gijs Loning, Blogger/Vlogger and Outdoor Journalist - outdoorguru.com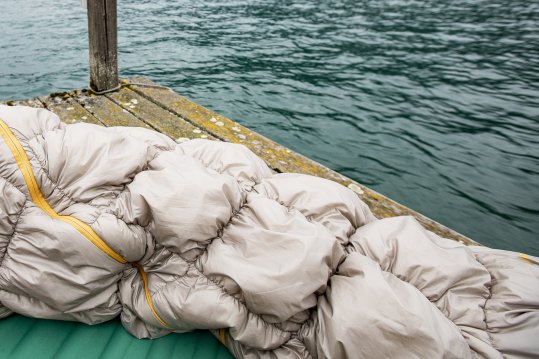 Cut range: Unisex
Size: One size
Colors: Brown-grey