Product of the Year 2019 | OUTDOOR
Back to nature: A sleeping bag made from 100% natural materials – from the packaging down to the last button: You will be amazed by the sleeping quality and the sense of well-being in this sleeping bag. For extra comfort, the sleeping bag is also adjustable in width. The insulation material is Grüezi Bag's proven DownWool filling.
Shop now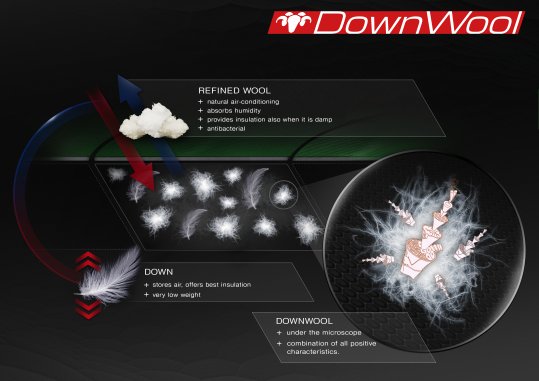 DownWool is an innovative high-end filling composed of 70% down and 30% wool. Down has a very high insulation capacity and a low weight. However, down only provides insulation as long as it is dry. With increasing humidity, the insulating effect of down is significantly reduced. The characteristic of wool is that it provides insulation and absorbs moisture. In this way, the down will stay dry and thus keeps its very high insulation capacity. With the unique mix of DownWool we achieve optimal insulation and a perfect dry sleeping climate with a low weight. The sleeping climate is decisive for sleep quality. The deeper and more relaxed your sleep, the more rested you will be the next morning.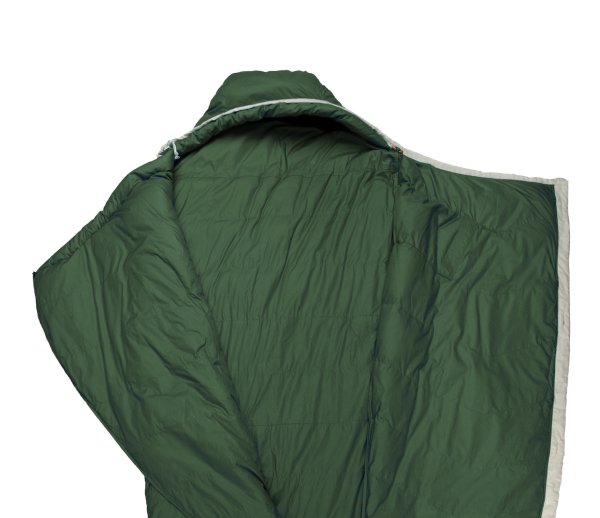 Overlapping, buttoned design with a wide cover to give the sleeping bag a generously large opening.
Close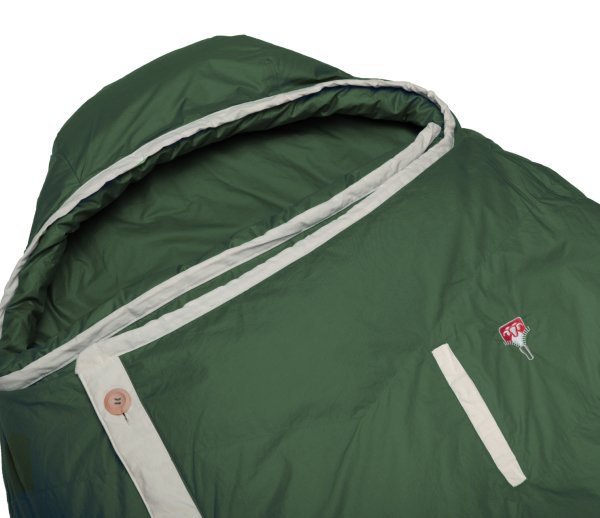 The hood adapts to the shape of the head extremely well.
Close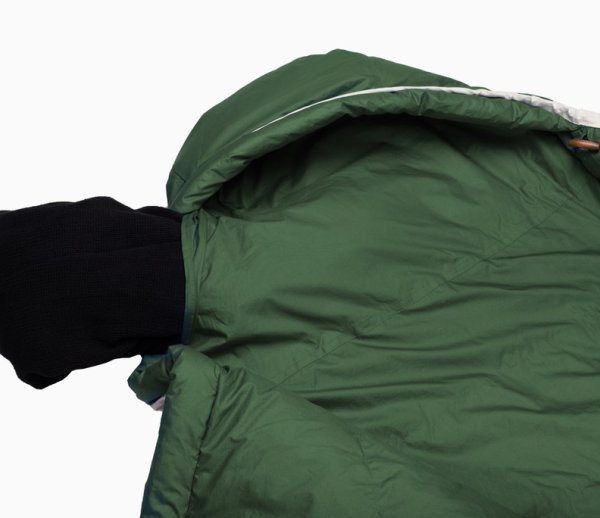 Put a piece of clothing, e.g. a fleece jacket, into the pillow pocket to create a pillow that stays in place.
Close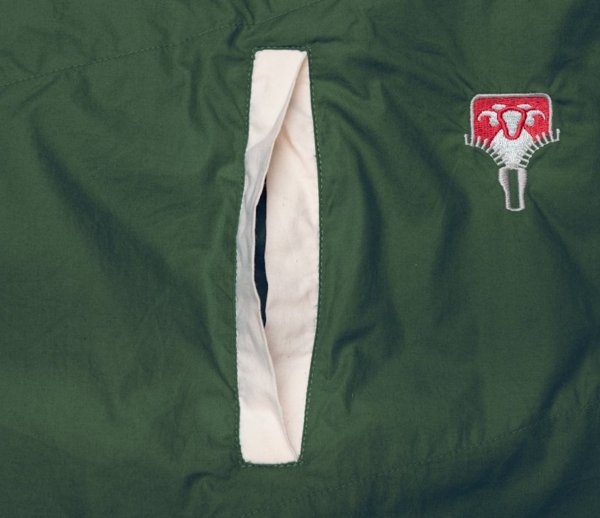 for valuable items and things you would rather have close by
Close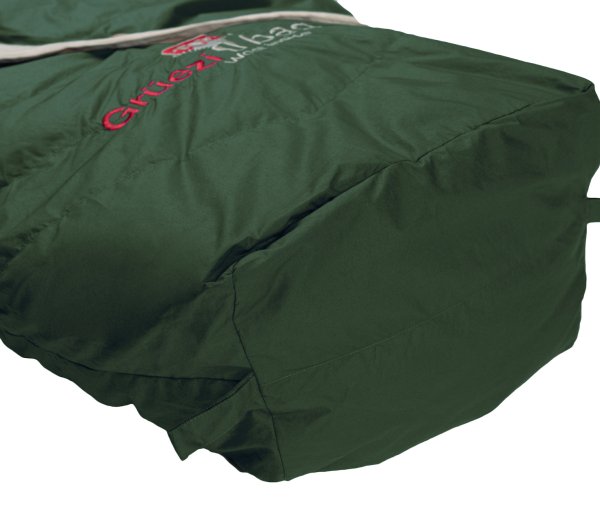 H-chambers, on the upper side also in V-shape
Close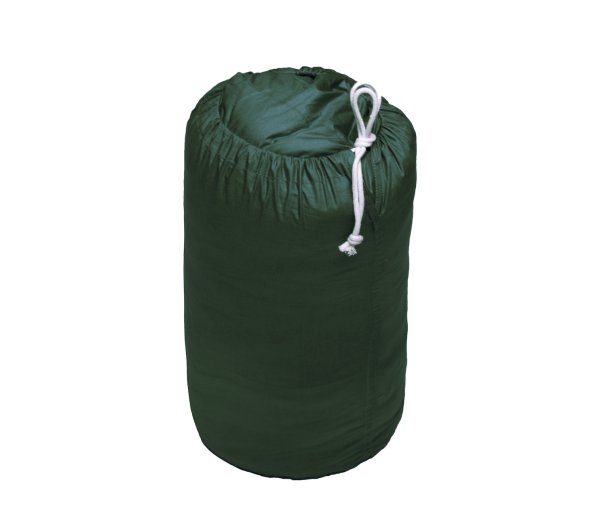 Due to the high insulation values of DownWool, we need less filling material. This is why the DownWool Ice is extremely light and has a small pack volume.
Close
Outer material: Highly breathable and skin friendly GZ-Cotton (100% cotton)
Inner material: Cosy and breathable cotton
Good skin compatibility: Confidence in Textiles - Tested for harmful substances according to STANDARD 100 by OEKO-TEX®
Buttons: Wooden buttons, double-row
Filling: 380g DownWool of 70% duck down (90/10, 650+ cuin) and 30% wool
Certification: The down in this sleeping bag is certified to the Responsible Down Standard (RDS CU 859743).
Size: 215 x 80 x 50 cm (for body heights up to 185 cm)
Weight: approx.1.650g + stuff sack
Pack size: Ø 19 x 35 cm
Pack volume: 10 litres
Material: 100% cotton, Filling: 70% down / 30% wool - contains non-textile parts of animal origin
Temperature EN 23537: TKomfort: 6°C / TLimit: 1°C / TExtrem: -13°C   ++ TKomfort: 43°F / TLimit: 34°F / TExtrem: 9°F