Membranes & Coatings
Awardees Textile Edition Fall/Winter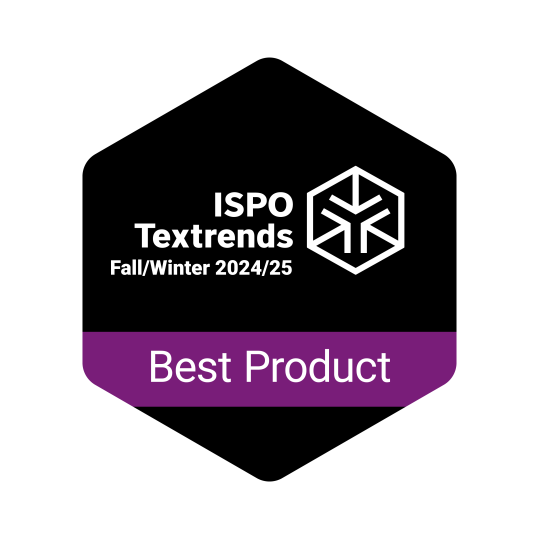 Product Name: biosisley
Product Details
The fabric is weaved with bio-Polyamide 5.6 for a soft touch and an overall lighter style. Its main raw material is from plants which could be degraded under landfill conditions. The back is bonded with a breathable nano membrane which has ten thousand holes for the waterproof and water vapor permeability functional protection and also air permeability. The moisture permeability function is 10000+. It can not only resist the harsh external climate environment, but also create a dry and comfortable feeling. The fabric is innovated for physical extremity and earth sustainability. Suitable for jackets and down jacket.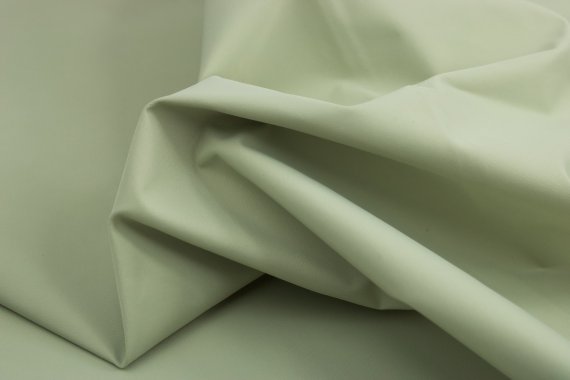 Purchase your Trendbook, in digital or printed form, of the latest ISPO Textrends season. Learn about the next season's trends, get exclusive insight into the selection process, and discover the official winning products in the categories of ready-made garments, accessories, fibers, and fabrics. The Trendbook becomes an indispensable working tool that will accompany product managers and designers during the sourcing process.
Discover more than 350 products as well as the complete trend information and color palettes for Fall/Winter 2024/25.

Purchase a printed copy of the Trendbook and get the Digital Trendbook version for free!
ORDER YOUR TRENDBOOK NOW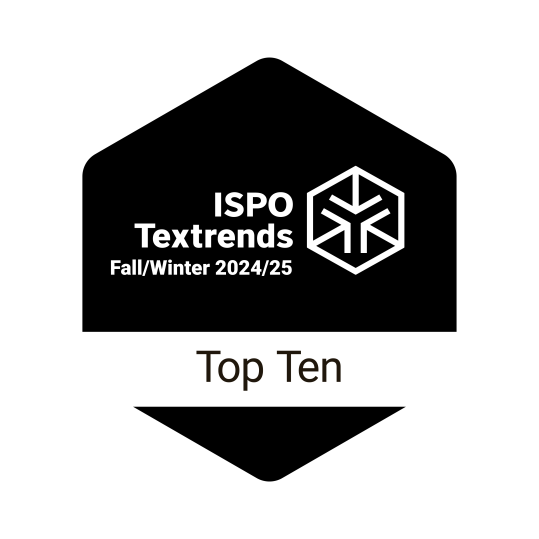 Below we present the ten most excellent products in the category Membranes & Coatings.
Product: BL-AW21L21195
Product: BL-AW21L3430
Product: BL-AW21L3474
China
Official Website
Company Profile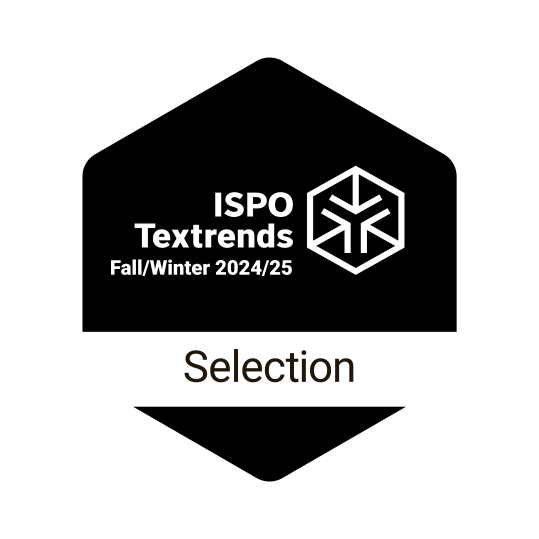 Below we present a selection of outstanding products in the category Membranes & Coatings.
BenQ Materials Corp.

OD038-WRC-XAT2R
OD051-WRC-XAT2R
OD068-BP-XAT2R
OD069-BP-XAT2R
OD088-WRC-XAT2R
OD095-NA-XAW2
Chia Her Industrial Co., Ltd.
Covation Biomaterials USA, LLC
Far Eastern New Century Corp.

FENC® Eco Artificial Leather 4015
FENC® Eco Artificial Leather 5649
Huamao (Xiamen) Special Material Co., Ltd.

KDAI/TO6Y002
KP12/HO6Y006
KR33/TO6Y007
Kunshan Doonly New Materials Tech Co.,Ltd

DL057171
DL058078
DL061105
DL062117
Nantong Huakai Textile Co.,Ltd
Samtex Technology Global Co., Ltd.
SINGTEX

A1106-22070025 / SINGTEX® ONESHELL
Sympatex Technologies GmbH

L1637 Brixen Sky C0
L1640 STX Jassy C0
Toread Holdings Group Co., Ltd.

Dream blue antibacterial oxford
Wujiang Flyingtextile.,LTD

FY18427R-158
FY22152R-3
FY22317R-4
Wujiang Sunfeng Textile CO.,LTD
Kunshan Sanchuan Hi-Tech Fabric Co., Ltd.