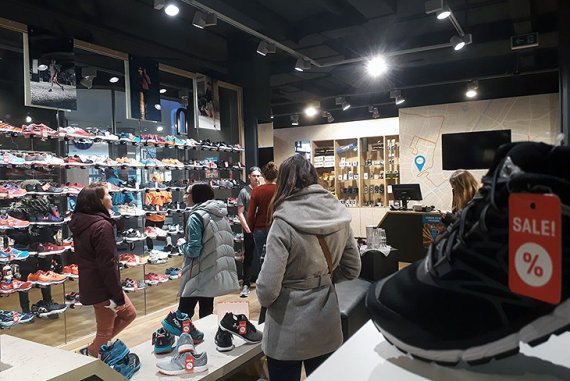 Globetrotter equipment is presenting a world of extraordinary experiences with a rain chamber, canoe basin, climbing wall, elevation/cold chamber and unique sound/room concept on a 6,500 square meters sales floor.

Keller Sports Our mission: to help others lead a more active lifestyle. Our passion: sports and innovative developments. You won't find any plain products in the Keller Sports Store - with us you'll discover premium sports articles from the best brands in the world, selected by the expert hands of our Keller Sports Pros. We change our store's entire selection every three weeks and only ever host a single brand at a time. Sports product manufacturers like Nike, adidas, BLACK YAK and Peak Performance present their very latest collections by co-hosting cool meet & greet days, events and much more.

Since October 1, 2018, the multimedia concept store Rose Bikes Munich has opened in the city centre . The store offers its visitors on 300 square meters a special combination of high quality products. The focus particularly is on configuration and customer loyalty.
Sporthaus Schuster is a Munich original. Deep-rooted at Marienplatz and in alpine tradition. It stands for passion, mountain sports competence and people, which identify with the family company. Brief: for the "Schuster-Wir-Gefühl" since 1913. With an area of 5000 qm is our family company one of the leaders in european competition. With unbroken passion for sports in the Alps we are - not only on our websites - your competent advisor.

SportScheck is Germany´s leading sports retailer. The assortment is available on the web, in the mobile shop, via shopping app and stationary in 17 stores. The headquarter of the company, founded in 1946 by Otto Scheck and belonging to the Otto Group since 1991, is located in Unterhaching near Munich. Around 1300 employees are currently employed at SportScheck.

For 25 years, KICKZ has been one of the leading stores and online shops for the best basketball shoes - both retro and performance - and high-quality and limited-edition lifestyle sneakers, caps & streetwear. Among sneakerheads and street couture enthusiasts alike, KICKZ is considered to be the go-to-guy, especially with its knowledge and over two decades of basketball and streetwear expertise.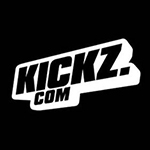 Here are the timetables of all Retail Tours in Munich.
Poland Tour: Monday, February 4, 2019, 11:00–15:00
France Tour 1: Tuesday, February 5, 2019, 09:45–13:30
France Tour 2: Tuesday, February 5, 2019, 09:45–13:30
France Tour 3: Tuesday, February 5, 2019, 09:45–13:30