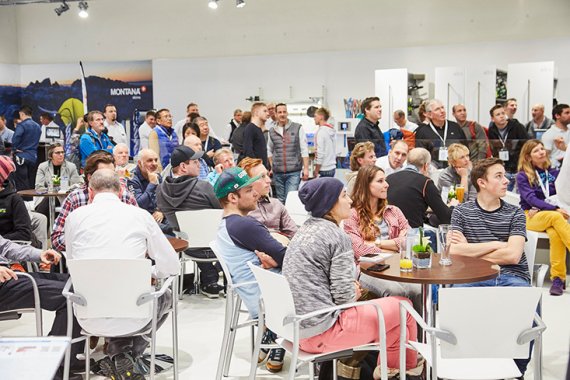 A qualified employee or the store manager himself will lead through the store to explain and answer individual questions about the store concept. You will return from the tour with new impressions.
Globetrotter
Globetrotter equipment is presenting a world of extraordinary experiences with a rain chamber, canoe basin, climbing wall, elevation/cold chamber and unique sound/room concept on a 6,500 square meters sales floor.

Keller Sports
Our mission: to help others lead a more active lifestyle. Our passion: sports and innovative developments. You won't find any plain products in the Keller Sports Store - with us you'll discover premium sports articles from the best brands in the world, selected by the expert hands of our Keller Sports Pros. We change our store's entire selection every three weeks and only ever host a single brand at a time. Sports product manufacturers like Nike, adidas, BLACK YAK and Peak Performance present their very latest collections by co-hosting cool meet & greet days, events and much more.

Rose BIKETOWN München
Since October 9, 2014, the multimedia concept store Rose BIKETOWN Munich has opened. The store offers its visitors on 300 square meters a special combination of high quality products. The focus particularly is on configuration, custom-made and customer loyalty.
Urbike
When Mike Glaser had the idea of starting to manufacture and sell our own city bikes in 2010, the brand philosophy was clearly outlined. "Customizable bikes to suit every taste. Plus, a fair price-performance ratio with top service." Today, there is not only the – now legendary – urbike Single-speed, but a multitude of bicycle types to suit every taste and purpose; always stylish, urban and individual. True to our motto: "You are your bike. Design your own".

21Run
21run stands for the best you can find around running, triathlon and fitness and is one of the leading sports retail in Germany and Europe. In spring 2016 21run started its first store in Munich. On 200 square meters the biggest running shoe selection of the city awaits you, together with textiles and an extensive accessory from top brands like asics, adidas, Saucony, max-Q.com & co.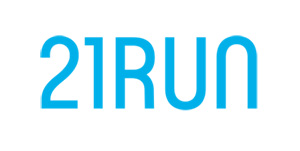 Bogner
Vision with Tradition – The Bogner Brand
Since its founding in 1932, Bogner has stood for innovative design and the unique merging of sport and fashion. Tradition, quality and a passion for skiing remain at the brand's forefront. The diverse range of men's and women's products combine functionality and luxury fashion into a single collection.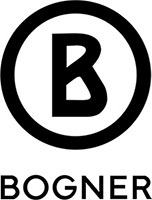 Decathlon
The connect store in Munich is an example of the inner-city concept in small format. On a few square meters all the advantages of on- and offline shopping are combined and customers have the opportunity to get in closer touch with Decathlon. In the store athletes can find products in more than 70 sports - from beginners to professionals.

Tour Polen Monday, 29th January 2018, 9:30 am– 1:30 pm
10:10 am: Bogner
11:00 am: Globetrotter
11:50 am: 21RUN
Tour 1 - Tuesday, 30th January 2018, 9:45 am – 1:30 pm
10:20 am: Globetrotter
11:10 am: Keller Sports
11:50 am: Rose BIKETOWN München
Tour 2  - Tuesday, 30th January 2018, 9:45 am – 1:30 pm
10:20 am: urbike
11:10 am: Globetrotter
12:00 pm: Keller Sports
Tour 3 - Tuesday, 30th January 2018, 9:45 am – 1:30 pm
10:20 am: Keller Sports
11:10 am: 21RUN
12:05 pm: urbike
Tour 4  - Tuesday, 30th January 2018, 9:45 am – 1:30 pm
10:20 am: Rose BIKETOWN München
11:20 am: urbike
12:15 pm: 21RUN
Tour Students -  Tuesday, 30th January 2018, 2:00 pm – 4:30 pm
14:00 pm: Globetrotter
14:50 pm: 21RUN
15:35 pm: Decathlon