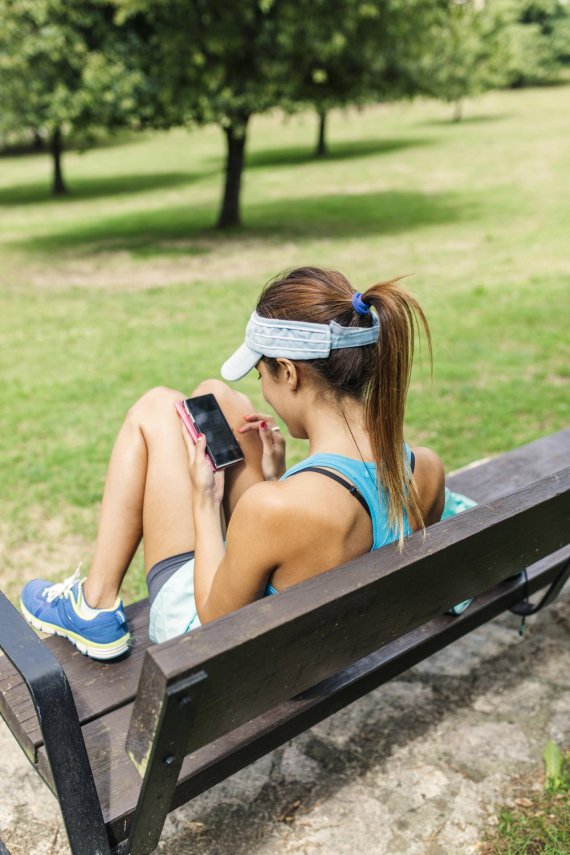 "Was bedeutet Digitalisierung für Ihr Unternehmen?" Diese Frage kann auf unfassbar vielfältige Wege beantwortet werden. Denn der digitale Veränderungsprozess umfasst nahezu alle Geschäftsbereiche: von der Entwicklung, über den Einkauf, die Produktion, den Vertrieb und den Verkauf.
Vielfältig sind auch die Antworten unserer Interviewpartner. Im Einzelnen sind das:
Black Diamond: Stephan Hagenbusch, Vice-President of International Sales
Deuter: Martin Riebel, Geschäftsführer der Deuter Sport GmbH und der Schwan STABILO Outdoor GmbH
Löffler: Otto Leodolter, Geschäftsführer Löffler GmbH
Lowa: Alexander Nicolai, Leiter Design und Entwicklung
Peak Performance: Mandarva Stenborg, Global PR und Communication Manager
Black Diamond: Produkte mit digitalen Services
Stephan Hagenbusch ist Vice-President of International Sales bei Black Diamond: Die Marke bietet Equipment für Kletterer sowie Skifahrer und wurde 1989 in den USA gegründet. Der Jahresumsatz liegt bei rund 150 Millionen US-Dollar.
"Hier gibt es aus meiner Sicht zwei Hauptbereiche: 1. Die Zusammenarbeit mit den Einzelhändlern durch Services wie Electronic Data Interchange (EDI).
2. Die digitale Verbindung zwischen verschiedenen Diensten / Services und Produkten. Also zum Beispiel, wenn Hardwear oder sogar Kleidung mit Software-Anwendungen verbunden ist. Das können dann beispielsweise Trainingsprogramme sein, die den Konsumenten unterrichten und ausbilden."
Im Bereich des Electronic Data Interchange gibt es beispielsweise zahlreiche Dienstleister, die Unternehmen bei der Anbindung unterstützen.
Deuter: Digitalisierung schafft Stellen
Deuter wurde bereits 1898 gegründet. Die Firma ist bekannt für viele innovative Entwicklungen im Rucksack-Bereich. Seit fünf Jahren heißt der Geschäftsführer bei Deuter Martin Riebel.
"Die Digitalisierung bringt eine neue Dimension von Kompetenz ins Unternehmen. Junge Leute mit dem entsprechenden Know-how haben große Chancen neue Bereiche zu gestalten und zu definieren. In unserer Gruppe haben wir alleine in den letzten drei Jahren viele Stellen geschaffen, welche es davor nicht gab." 
Gewinnen Sie wertvolle Insights von Experten aus der Sportartikelbranche. Hier geht's zu den kostenlosen Webinaren >>>
Löffler: Transparenz durch Digitalisierung
Otto Leodolter leitet die Geschäfte bei Löffler; Löffler wurde 1947 gegründet und war anfangs auf Strickwaren spezialisiert. 1973 wurde Löffler vom Skiproduzenten Fischer übernommen und auf funktionelle Sportbekleidung ausgerichtet. Heute beschäftigt Löffler rund 200 Mitarbeiter.
"Durch die Digitalisierung ist eine viel größere Transparenz in den Markt gekommen. Es können die einzelnen Produkte und aber auch Themen zu den Produktionsbedingungen bewusster und schneller zum Konsumenten transportiert werden."
Lowa: Herausforderung Online-Handel
Alexander Nicolai ist Leiter Design und Entwicklung bei Lowa. Die Firma mit Hauptsitz im bayerischen Jetzendorf fertigt Schuhe im Berg-, Outdoor- und Travel-Segment. Lowa ist im Bereich der Berg- und Outdoorschuhe Marktführer in Deutschland, Österreich und der Schweiz. Das Unternehmen gehört seit 1993 zur italienischen Firmengruppe Tecnica. Alle Schuhe werden in Europa produziert.
"Mit der zunehmenden Digitalisierung wurden zahlreiche Bereiche des Unternehmens beeinflusst. Viele Prozesse konnten optimiert werden. Speziell im Marketing haben wir uns neu aufgestellt und ausgerichtet. Die digitalen Kanäle eröffnen uns zahlreiche Perspektiven und Möglichkeiten. 
Ob Social Media, Influencer oder Online-Clips: über die digitalen Medien lässt sich die Marke nun auch in der digitalen Welt optimal wiederspiegeln und wir können direkt in den Kontakt mit unserem Endkonsumenten treten.
Von Vertriebsseite kamen natürlich mit den Online-Händlern eine neue Kundengruppe für uns hinzu. Der Konsument erwartet mittlerweile von einer Marke, Produkte in allen Absatzkanälen beziehen zu können. Die große Herausforderung in der Zukunft für eine qualitative Outdoor-Schuhmarke wird es sein, im Online-Handel eine sehr gute Beratung und Passformempfehlung sowie Preisstabilität zu gewährleisten." 
Und wie läuft es mit der Digitalisierung im Handel? Alle Infos dazu hier >>>
Peak Performance: E-Commerce und Einzelhandel verbinden
Peak Performance wurde 1986 in Åre in Schweden gegründet. Mandarva Stenborg ist dort Global PR & Communication Manager. Das Unternehmen hat 480 Mitarbeiter und einen Umsatz von 155 Millionen Dollar.
"Zum einen müssen wir durch die Digitalisierung im Einzelhandel einen größeren Fokus auf digitale Services legen und gleichzeitig den E-Commerce mit dem klassischen Einzelhandel verbinden."
"Parallel dazu müssen wir unseren Online-Store weiterentwickeln. Das ist ein ganz wichtiger Aspekt, wenn es um die Entwicklung unserer Verkaufsaktivitäten geht. Unser Online-Store wächst von Monat zu Monat, wir nehmen das als klares Zeichen für das Konsumentenverhalten. Unser Kunde wird immer digitaler.
Wenn es jetzt um Werbung und PR geht, steht Social Media zusätzlich im Mittelpunkt. Hier sehen wir großes Potential und viele Möglichkeiten darin, digitalen Content zu schaffen. Der Schlüssel wird es sein, Inhalte zu erstellen, die interaktiv sind, eine hohe Interaktionsrate haben und auf all unseren Kanälen funktionieren.
Digitale Inhalte können wir außerdem kundenspezifisch an den Großhandel und unsere Einzelhändler weitergeben. Allerdings erfordert das viele unterschiedliche Ressourcen bei uns im Unternehmen."