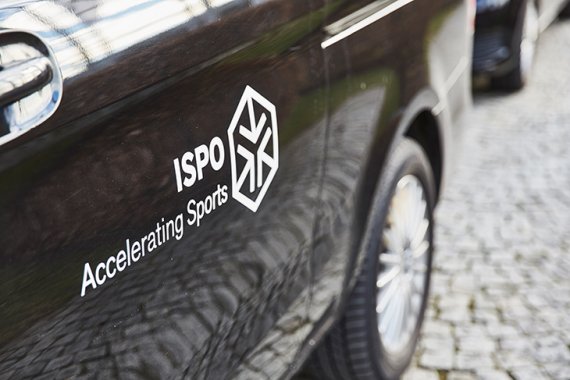 Attention: The contents on this page do not refer to the upcoming ISPO Munich 2021!

Information on the online convention from 1-5 February, 2021 can be found on the ISPO Munich homepage.
If you are using a sat nav for your journey, on some devices you will find the Messe München trade fair center and the ICM under the "Exhibition center" or "Trade fair center" categories, or by typing in the phrase "Trade fair." Some sat navs will even let you select the exact entrance you need (choose between East, West, and North Entrances). Here are the full addresses you will need to program into your sat nav:
Trade fair center/ICM: An der Point, 81829 München
West Entrance: Am Messesee, 81829 München
North Entrance: Paul-Henri-Spaak-Str. 12, 81829 München
East Entrance: Am Messeturm 4, 81829 München
Parking Lot West: Paul-Henri-Spaak-Str. 6, 81829 München
Admin Office (Gate 1): Willy-Brandt-Allee, 81829 München
If you are traveling to us by car, please don't forget that Munich city center is a low emission zone. This applies to the entire area within the "Mittlerer Ring," which is a ring road around the city center. The "Mittlerer Ring" itself is deemed to be outside of the low emission zone. You may only enter the zone if you have a green emissions sticker, but you will know when you are approaching the area in question as it is signposted. You will not need to enter the low emission zone in order to attend ISPO Munich at the Messe München trade fair center.
If you are keen to explore the city before or after your visit to the trade fair or if you are planning to stay at a hotel in the center, you will need to display an emissions sticker. This is a requirement for all cars, buses, RVs, and trucks registered inside and outside of Germany that will be entering the low emission zone. Anyone who does not comply with this regulation will be charged a fine of EUR 80 and will have one penalty point recorded on the Flensburg database of traffic violators.
You can purchase emissions stickers from vehicle registration offices, technical inspection agencies (such as TÜV and Dekra), or authorized emissions testing workshops. Alternatively, you can order the stickers online. Depending on where you purchase your sticker, it will cost between EUR 5 and 10 for cars registered in Germany. Your sticker must be stuck to the inside of your windshield so it is clearly visible. For further information, available in various languages, on the low emission zone, click here.
Further information on our special offer with car2go will be published here soon.