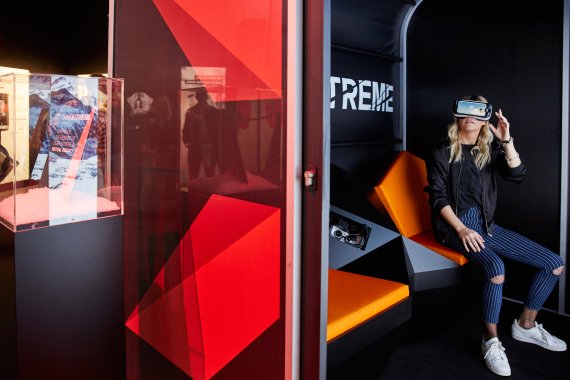 At stand 202, Hall A4 at ISPO Munich, the trade fair is being transformed into a future lab. This is where retailers, manufacturers, experts, and trade visitors who want to gain an overview of all matters relating to digital transformation will meet. 
There are already digital sport products around today: from virtual changing rooms to intelligent golf clubs that register more than a million pieces of movement information in real time, enabling them to analyze physiological functions and give feedback to the user. Sport professionals face major challenges; digitalization increases opportunities to reach new consumers and present them with unprecedented brand experiences.
The ISPO Academy has brought strong partners on board for this in the form of adidas, Lectra, foursource, and sportmas. The common goal is to strengthen the sporting goods industry and sport retail and to highlight approaches to digitalization.
Direct contact with Digitize partners will be possible thanks to free Guided Tours. This is a one-off opportunity for sport professionals to find out more about the possibilities and prospects of digitalization for the sporting goods industry and sport retail.
Digital Readiness Check
Interested participants can use the Check to anonymously test how fit their business is for the future. It is quick and easy, and can be done without identifying their particular business. More information
ISPO Academy Conference
Innovation leaders will speak on the key topics and trends of digitalization every day of the trade fair. Visitors can look forward to exciting presentations and panel discussions. More information
Sportmas Retail Lab by ISPO Academy
This area is specially aimed at retailers: Discover the digital transformation of selling space here. Technologies for points of sale will be presented, which retailers will be able to use and implement directly. More information
The Digitize Area is just a taster of what's to come at ISPO Digitize in summer 2018. Digital opportunities and challenges will be the central focus of this event.
This is the strapline under which we present the largest sport business network globally. We will be presenting all of the ISPO platforms, products and services at the same time. At ISPO Munich, the ISPO Showroom will bring you all of our many different innovative and networked business solutions for the sports industry in all their glory. We are a competent partner for companies, whatever their stage of development, all-year-round and worldwide.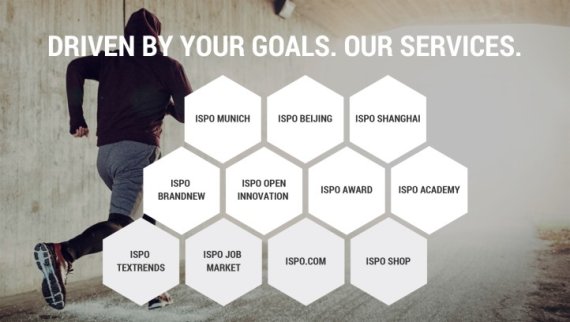 The ISPO Showroom is aimed at marketing managers, decision-makers, designers, manufacturers, entrepreneurs, textile suppliers and franchisees. Our stand space will demonstrate the functions of and specific value added by all the ISPO business solutions.
At the showroom, we can advise you on our wide range of solutions and inspire you with our impressive services. Accelerate the success of your business. Conquer new markets. Make yourself visible and relevant when communicating with your target audience. Gain other benefits that will give you a competitive edge.
We will also show you the new services and features of our rapidly growing ISPO.com news portal. In addition, you can learn more about the ISPO Award seal of quality and the ISPO Open Innovation crowdsourcing platform.
For detailed information about our business solutions on the ISPO network click here.
For more information and to make appointments at the trade fair, please email our Head of Business Solutions David Badalec: badalec@ispo.com.