ISPO Collaborators Club is a platform where passionate athletes test and develop new innovative products together with brands from the sports industry.
In this way, we ensure that sports enthusiasts can participate in the development of future products, that their opinions are heard in the right place in companies, and that their ideas are thus incorporated into the creation of new products. Through their feedback and creative ideas, they can actively participate in the development of new products.
Close
No, the data will not be passed on to third parties. Here you can find the current privacy policy. Should the exceptional case occur that a customer requests the data, the consent of the participant will be requested beforehand.
Close
The protection of your privacy is our top priority. All data provided on the platform and in the registration process are of course subject to the applicable data protection regulations. You can find more information about data protection here.
Close
On the start page you will find different projects. You can participate in as many as you like. Click on the projects that interest you. In each project there is a description of the topic and a question. There you can enter your proposal in the appropriate field, upload a picture or a file and send the proposal. As a rule, the proposal is then immediately visible to everyone. Take a look at the suggestions of the others and add their comments to develop the ideas further!
Close
By giving a thumb or star, you support and rate contributions that you particularly like.
This is what the thumbs mean: You can positively appreciate suggestions from others by giving them a "thumbs up", i.e. "liking" the suggestion.
This is what the stars mean: In a voting phase, each participant is given the opportunity to rate suggestions or contributions. 1 star represents the lowest possible rating, 5 stars the highest possible rating. For each star, the author of the proposal receives points and the corresponding proposal a better position in the voting ranking.
Close
This depends on the project or company. In some cases, the ideas are evaluated by the community by awarding likes or stars. The best ideas are then followed up by the company. Or the company sifts through and evaluates the ideas, which are then followed up.
Close
Same or similar suggestions may be merged. This means that if you post a proposal that is very similar to an existing idea, your proposal will be appended to the existing one as an "idea development". In the proposal, both authors will be identified as creators.
Close
Depending on the project, the top users with the best ideas will be awarded prizes at the end. Both the quantity and quality of the contributions will be rewarded. Please always note the conditions of participation of the respective project.
Close
The projects can be divided into different phases (test, discussion). In each project you will find a project overview about the course of the project, the project orientation and the contents of the project phases.
Close
You can participate in different ways:
Submit text suggestions or images
Leave comments
Give "Likes" (thumbs up)
Give ratings (stars)
Give survey answers
Close
The newsfeed gives you an overview of the latest events. In addition, you will be notified by e-mail when there is news.
Close
Yes, you can find our game rules here.
Close
Yes, there are projects with the goal of developing new products and concepts and projects to test new or existing products and concepts.
Close
A company from the sports industry would like to develop a new product/concept. The company develops different approaches and ideas together with the ISPO Collaborators Club members. In several phases, suggestions can be submitted, comments made, voted on, and prototypes built. The ideas submitted are then incorporated into the product/concept development.
Close
In almost every project phase, participants have the opportunity to submit their own suggestions or test reports. To do this, simply enter your idea or report in the suggestion field, add a picture if necessary, and you can submit your contribution, which is immediately visible to everyone. Afterwards, you can post your contribution on your Facebook Wall and discuss it with your friends. In addition, you can also comment on other suggestions in designated project phases and thus develop and advance ideas together.
Close
Mostly, although there can be several months between the project and the sale of the products. The suggestions from the projects are incorporated into further product development. Once the product is launched, it can be purchased from the respective manufacturer's sales partners. If a project is a prototype test, it may be the case that the product does not make it to retail, depending on the project results.
Close
Yes, on the one hand there are prototype tests, i.e. the product is not yet available in stores and the testers can exclusively be one of the first to test the product and give feedback. On the other hand, there are also product/concept tests of already existing products/concepts. Here, the testers' feedback flows directly into the further development of the product/concept.
Close
In almost all projects, the testers get to keep the products. However, we cannot promise anything. This decision is made by the companies themselves. Please always note the conditions of participation of the respective project.
Close
In these projects, a company from the sports industry wants to have an already developed product/concept or a testable prototype extensively tested by users. After pre-qualification as a suitable tester via a selection questionnaire, the product is sent to the participants and they share their experiences during testing in the ISPO Collaborators Club. This is followed by a discussion of the test results so that the test product can be improved based on user suggestions and needs.
Close
As a user of the platform, we automatically inform you about certain events. If you do not wish to receive email notifications, you can disable them at any time in your profile under the "Notifications" section or redefine the interval at which notifications are sent (immediate notification, daily summary, etc.).
Close
On your dashboard, we will inform you about certain project-relevant events. If you do not want to receive email notifications, you can deactivate them at any time in your profile under "Notifications".
Close
You can easily change your profile picture in your profile settings. You can find them by clicking on your profile picture in the upper right area under Account Settings. To edit your avatar, click on "Upload picture" next to your current profile picture.
Close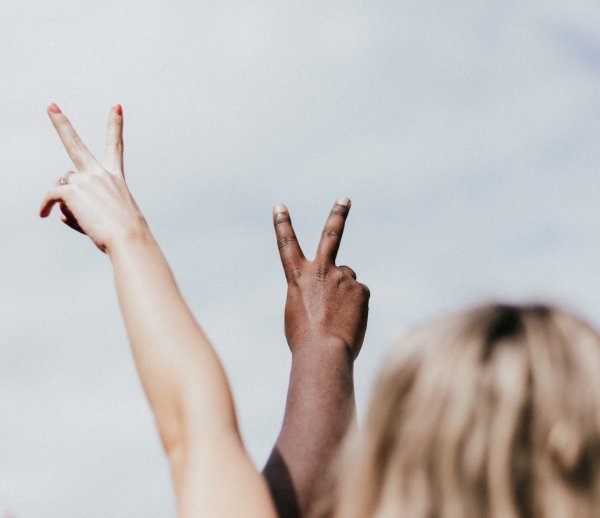 Athletes are fair in their dealings with others. They respect the opinions and views of others and attach great importance to a friendly tone. Insults, swear words, and hostility toward others have no place there. We at ISPO Open Innovation also follow this way of dealing with each other.
As a member, you are generally prohibited from any activities on or in connection with ISPO Open Innovation that violate applicable law, infringe the rights of third parties or violate the principles of youth protection. This also includes illegal, abusive, non-contractual or other unauthorized use of the portal.
Close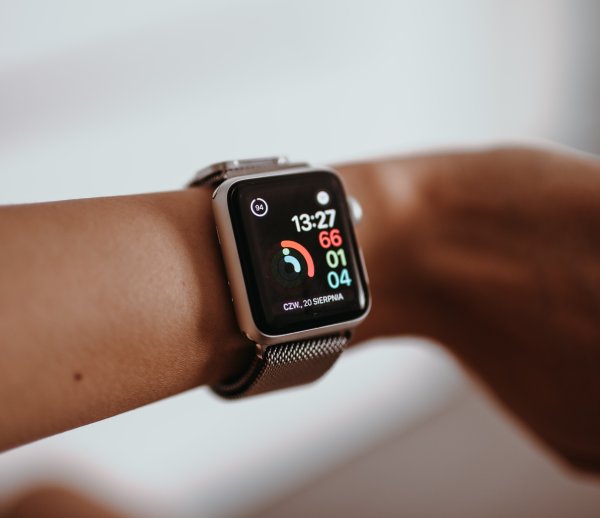 Projects can be divided into different phases, with a very specific question. Please stay on topic in terms of content and answer the topic of the phase. This way we all contribute to keep our platform clear.
Close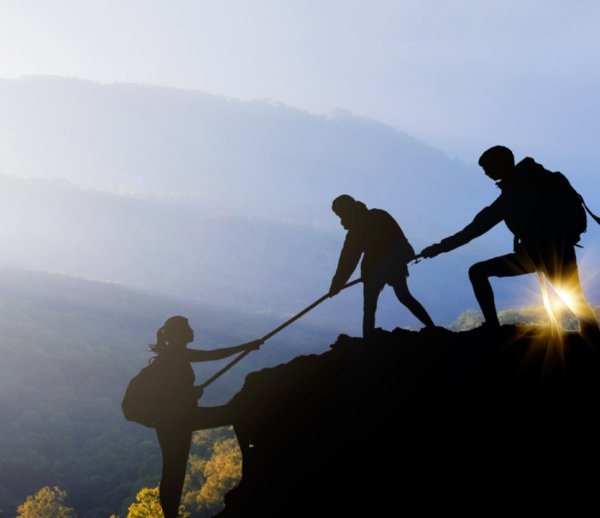 Before you enter new ideas, first check whether there is not already a similar proposal on which you can build. This is the best way to develop ideas as a team effort. Comments you make on an existing contribution by other community members should therefore build on it or enrich its content.
Close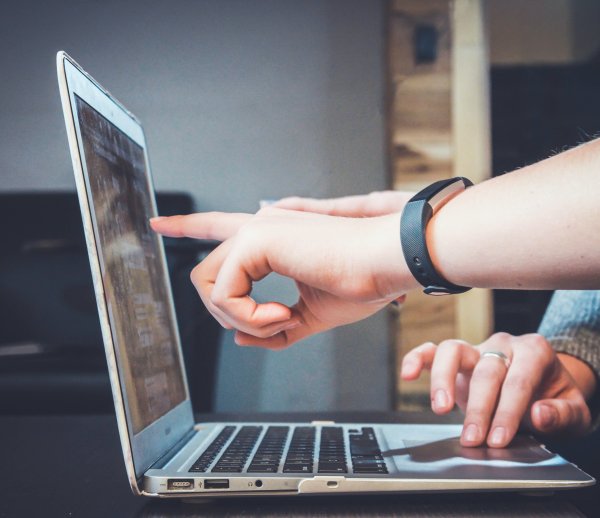 Everyone is allowed to express their opinion and critically question. However, please note that they should be constructive suggestions for improvement, which will advance the topic in order to achieve the best result together.
Close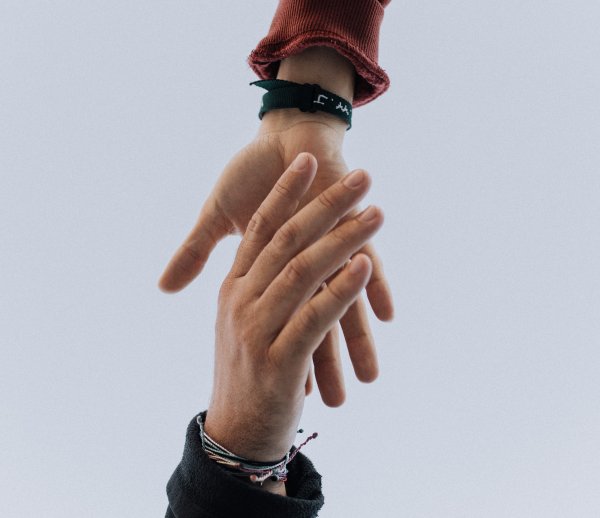 In the ISPO Collaborators Club, we want to shape the future of sports together as a team. You are welcome to build on the ideas of others and develop them further. However, please always make sure that you do not copy any ideas and always contribute your own share of creativity.
Note that the available services and content of the ISPO Collaborators Club are intended solely for non-commercial use by participants. Any use for or in connection with commercial purposes is prohibited, unless such use has been expressly permitted to you in writing in advance. Unauthorized commercial use includes in particular
all offers and solicitations of paid content, services and/or products, both your own and those of third parties,
all offers, solicitations and performance of activities with a commercial background such as contests, raffles, barter transactions, advertisements or pyramid schemes, and
any electronic or other collection of members' identity and/or contact information (including email addresses) (e.g. for sending unsolicited emails).
Close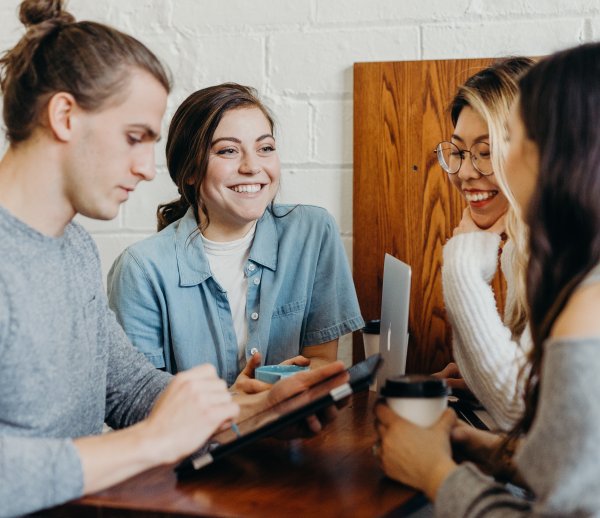 We are happy if ideas are visualized with pictures, sketches or photos. However, please make sure before uploading that these are not copyrighted or violate the rights of third parties. You are on the safe side if your images, sketches or photos are created by yourself, depict only yourself as a participant and do not show other people.
Close