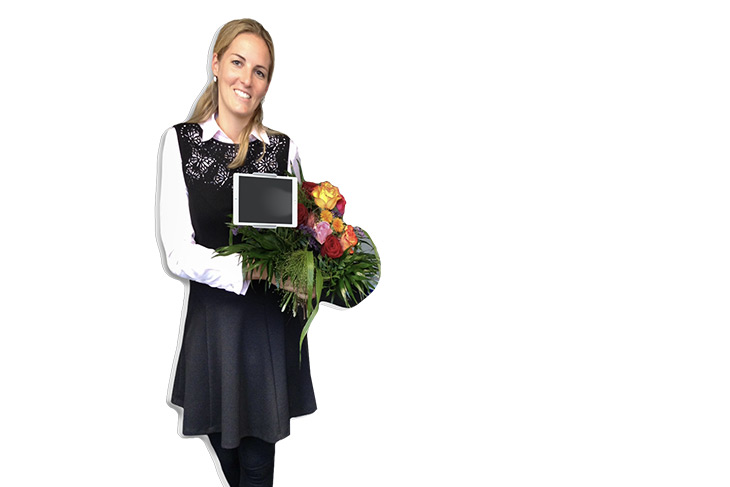 This is how it works
Download and fill out our registration form
Customize your avatar with your picture (similar sized cardboard display)
Choose your day and time slot when you like to "be" onsite
An english/chinese speaking staff will guide your avatar to any place and person you like
Communicate anytime through an integrated iPad with your environment
Price
Personalized avatar at the trade show (half day)
2,800 CNY (350 €)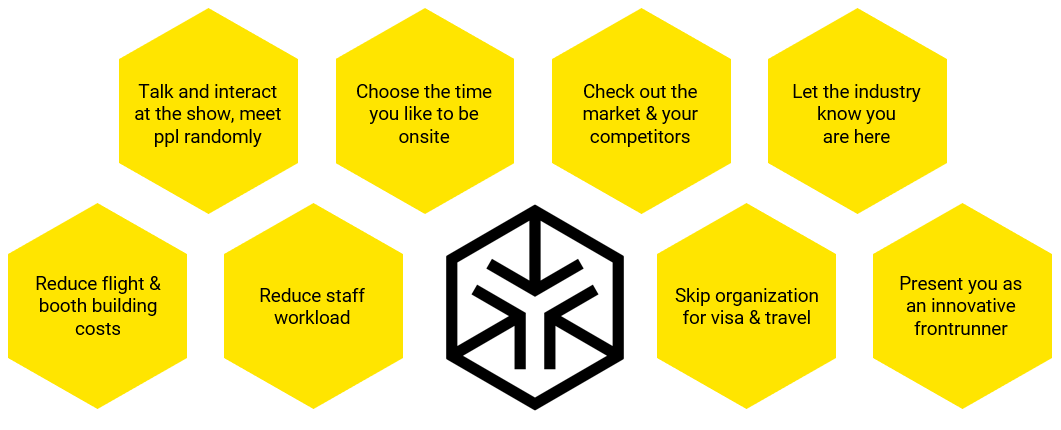 You can not only participate personally as an avatar, we also offer the unique opportunity to present a selection of your products as exhibitor with our mobile booth:
Use

your

avatar

to

present

your

brand

personally

Provide the mobile onsite booth your company-specific branding

Show the

products

to

selected

people

Go with

the

flow

–

wherever

the

flow

is
Use our registration form or let our team advise you. We are looking forward to helping you.
Price
Avatar + mobile booth at the trade show (half day)
6,700 CNY (850 €)
8 million new winter sports enthusiasts by 2022: The government has launched initiatives to ensure that the number of winter sports fans will grow strongly until the Winter Olympics 2022.
Business in China is almost back to normal. Since July 2020 more than 30 trade shows had been held with on average 50,000 visitors. Future restrictions on trade shows are not being expected.
As a market, the Asian-Pacific is of an almost unimaginable size. With ISPO Beijing, the leading multi-segment sports exhibition in Asia, we have created the one place where it all comes together: all the market players, the concentrated know-how, pioneering innovations and, of course, our valuable business solutions. Since 2004, ISPO Beijing is the leading multi-segment sports exhibition in Asia.
Technical Questions
Which apps/IT demands do I have to download in advance? Preferably WeChat, but also Microsoft Teams or Skype will be available. Please share your account name with us beforehand.
Can you guarantee a stable and fast internet connection? Each iPad will have an own 4G sim card to ensure a fast and smooth internet connection.
Will the camera provide HQ images so I can see everything as detailled as posssible? Yes, we will use Apple iPads.
How can you make sure that I will be heard when it is loud at the tradeshow? In this case we will provide headphones for your conversation partner.
Organizational Questions
How and where can I book my timeslot? Please check the boxes of the day you would like to book in the application form.
When will I receive confirmation of the date? Usually within 2 weeks, definitely before Friday, Dec 20th, 2020
If I can't make it on the given date, can I postpone it? Please let us know one week in advance if you cannot make it on the scheduled date. We will try to postpone your application to a later date.
How can I communicate where the host should carry me? Your host will be able to communicate with you easily. Just tell her/him where you want the avatar / camera to go.
Will the staff onsite do exactly what I tell them? Your host is ready to receive your commands, but he is not a prepared tourguide for the show.
How can I prepare most efficiently for the time "onsite"? Please check the floorplan and the exhibiting companies or the scheduled events. Plan your appointments before the show accordingly.
Avatar picture questions
Where shall I send my picture to? Please send it to beijing@ispo.com
Which format shall my picture have? Please send your picture as jpg file in high resolution (300dpi) and larger than 2MB. Please name it: firstname.lastname.jpg
Does the picture need to have my feet included? Yes, in the best case you send us a picture of you standing.
I don't want my face on the avatar, are there more anonymous possibilities? Sure, you can use shadow-only cardboards.
How can I be ensured that my name & company will be seen on the avatar? You can either wear something with your companies name on it or you photoshop it onto your picture before sending it to our team.
How will the backside of the avatar being branded? As standard we will use the signage "international visitor" combined with "powered by Intersport". If you prefer to use your own company logs it will cost 50 € additionally.
Mobile booth questions
For questions concerning your individual mobile booth, please contact our team via beijing@ispo.com