Outstanding Urban Outdoor
The outdoor mindset is not limited to one being immersed in nature. It is also a place of imagination, a dream of getting connected to the outdoors again, a dream that is alive even in the densest urban jungle. Contemporary urban lifestyle products create a strong reference to the longing of being connected with nature– aesthetically suited to the city and its performance demands.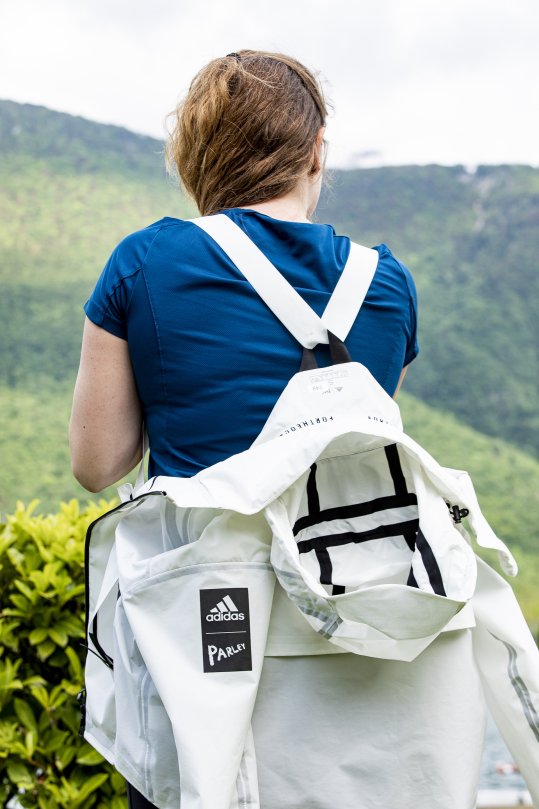 The Adidas MyShelter Parley jacket is outstanding because it combines the three key requirements of urban outdoor clothing: Sustainability, function, style. The Parley fabric without dyes in combination with the straight cut gives the jacket a clean and unique look. The inner carrying streps give the Adidas jacket an urban style. The MyShelter is a fully functional outdoor jacket thanks to its windproof and waterproof three-layer construction, which at the same time fits perfectly into an urban environment. Like all recycled products from the Adidas Parley series, the MyShelter brings a message: Microplastics do not belong in the oceans.   
Available from: January 2020
Retail price: 230.00 EUR
"In addition to high functionality and an appropriate urban outdoor style, the MyShelter jacket also draws attention to the important topic of "Ocean Plastic."
Carolin Fittkau, Junior Buyer, Zalando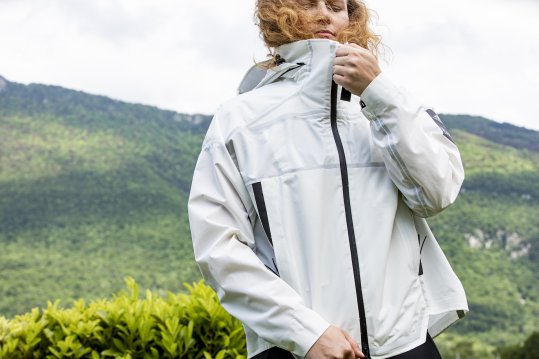 Cut range: Specific Female and Male
Size range: XS, S, M, L, XL, XXL
Colors: NON DYED WHITE
Designed for a fast-paced urban environment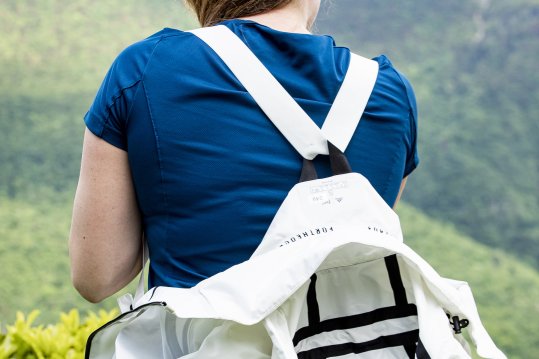 Innovative hands-free carry straps, making this the ideal commuter companion.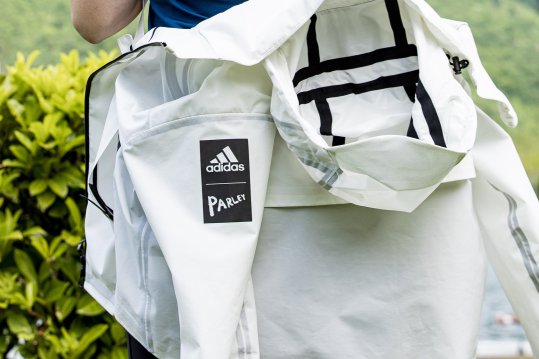 RAIN.RDY: Fully waterproof, breathable and seam-sealed 3-layer shell 10.000 mm water column.
Non-dyed Parley recycled material: 100% recycled polyester made of recycled waste intercepted from the beaches.
From plastic waste to product