Gold Winner // Mountain & Hiking Jackets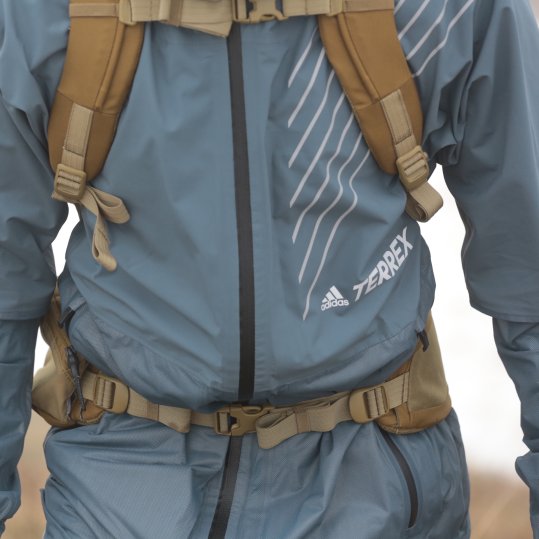 The Zupahike is a waterproof, hard-wearing jacket with hybrid construction - it consists of three and two and a half layers of material. To increase protection and abrasion resistance, a three-layer laminate is used in the upper part around the shoulders, while the stretch, breathability, comfort, and freedom of movement are the main features of the lower body, which is why a two-and-a-half-layer laminate is used. The fit differs from that of traditional outdoor jackets in that it is wider and longer and is pushed down at the front hem. Reflective details have been applied to the left shoulder. The hybrid construction combined with the reflective stripe print creates a unique look. Thanks to a water column of 10,000 mm and breathability of 10,000 g/m2/24h, the jacket is predestined for outdoor use.
Available from: January 2020
Retail price: 300.00 EUR
"The fact that the Adidas outdoor jacket is different from other jackets can be seen in its cut. The hybrid construction works. And the design pleases."
Arne Strate, General Secretary, European Outdoor Group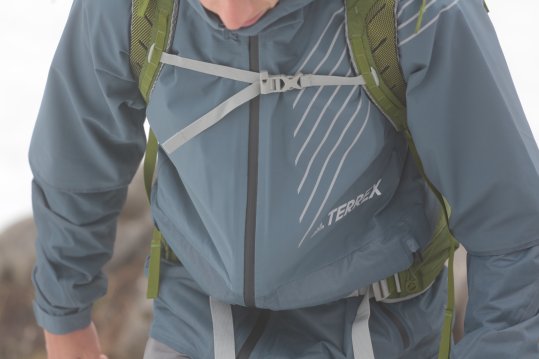 Cut range: Specific Female and Male
Size range: XS-XXL
Colors: Men: Black & Legacy Blue | Women: Purple/Black & Legacy Blue