Product of the Year 2019 | SNOWSPORTS
A fully featured 3L ski jacket with a 4-way super stretch laminated knit fabric with a 3D surface. The seamless surface design accommodates breathability and durability with open holes and 3D dense knit structures. Temperature regulation is enhanced by partially bonded Primaloft insulation in key zones. The special pattern construction and fabric achieve optimal freedom of movement and ergonomic fit. Available: September 2019
Mammut Online Shop
"The SOTA Jacket really is a true storyteller. It combines phase knit technology producing zero waste, intelligent body mapping, best ingredients and is aligned to the connect system."
Alexa Dehmel, Active Sports Design & Consulting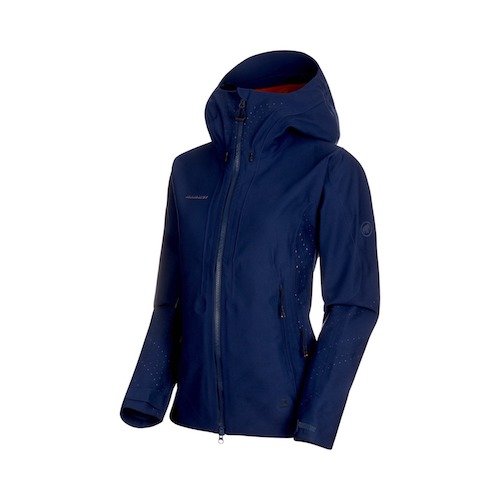 The 3-layer ski jacket SOTA HS Hooded Jacket convinces with a revolutionary technology: The 4-Way Superstretch material made of coated knitted fabric and a 3D surface is seamlessly processed and is thus maximum breathable and at the same time hard-wearing. For best temperature regulation, the special 3D knitting technique in the particularly cold-sensitive body zones is supplemented by Primalift insulation.