Gold Winner | Snowsports Accessories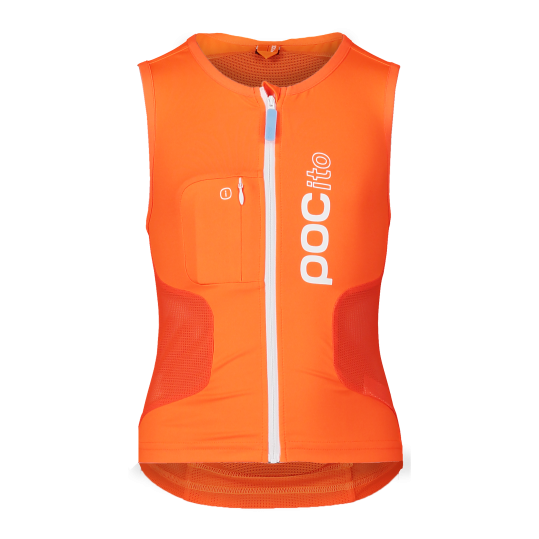 Child-specific, lightweight and breathable back protection that conforms to EN1621:2 Level 1 certification. The front chest pocket is designed to store a TRAX POC Edition device created to let you easily keep track of your child's location and which can notify you in a range of potentially dangerous situations. The TRAX POC Edition has a set of exclusive features: SOS, inactivity report, ski maps, topographic maps, and activity data.
Available from: August 2019
Retail Price: 150.00 EUR
"Thanks to a high-quality protector and app-supported tracking, this vest contributes to the safety of children on the mountain on multiple levels."
Wolfgang Greiner, die denkbar/ "Roadtrip"
The POCito vest offers high levels of impact protection and creating a pocket on the vest as housing for the TRAX tracker offers pre, during and post protection safety. Designing and creating the exclusive POC feature set e.g. SOS Feature, Inactivity report or creating ski resort geofences was based an inhouse digital and design innovation.