Gold Winner | Snowsports Hybrid Mid Layer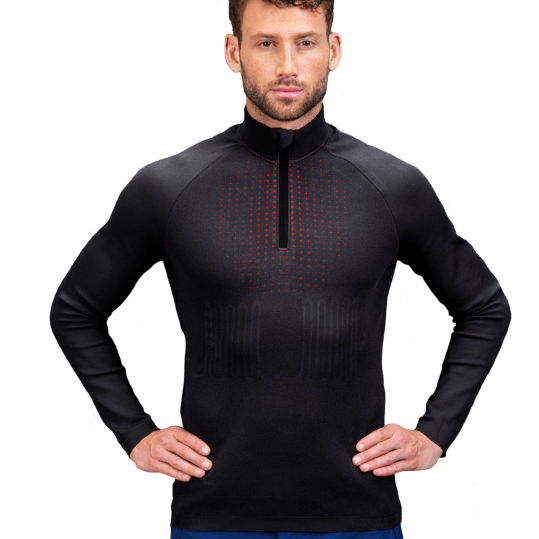 I-Thermic is a fully knitted, intelligent thermoregulating performance midlayer. The garment leverages MAS' patent-pending active heating technology Phoenix and is powered by CLIM8's intelligent module and software, which regulates temperature fluctuations according to individual activity levels and temperature conditions.
Available from: October 2019
Retail Price: 300.00 EUR
"An intelligent, heated midlayer that monitors changes in skin and outside temperature and automatically adjusts the heating output. Perfect for snow sports!"
Dr. Junyan Hu, Best Pacific

Specially developed heating elements seamlessly inlayed at the fabric level combined with an intelligent application and sensor system that measures skin temperature in real time and generates optimum warmth and comfort according activity levels.