Gold Winner | Outdoor Outer Layer 3L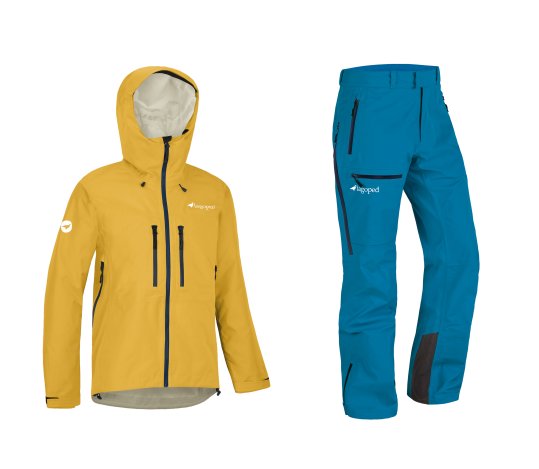 EVE jacket and SUPA Pant are inspired by nature in their design and manufacturing: beautiful, durable, with no frills. Lagoped's mission is to take care of those who wear and those who make. With this combo, you go on an adventure without asking questions. It´s waterproof, windproof and breathable. Manufactured locally 100% in Europe, with recycled fabric and no endocrine disruptors.
Available from: December 2018
Retail Price: 490.00 EUR
"The jury was impressed by Lagoped's holistic sustainable concept. Lagoped plans to produce the garments on demand, which could lead to even less waste."
Lagoped's design DNA. Garments must be beautiful, durable and with no frills. Producing competitively in Europe requires a high level of efficiency in the design and pattern construction to avoid unnecessary stitching.
Lagoped used a non-porous Sympatex membrane, fully recycled and recyclable. Without PTFE, Bluesign® for the membrane, lamination, and tape, Certification Oeko-Tex® Standard 100, and DWR without fluorocarbons (Bionic-Finish®Eco). All European made.