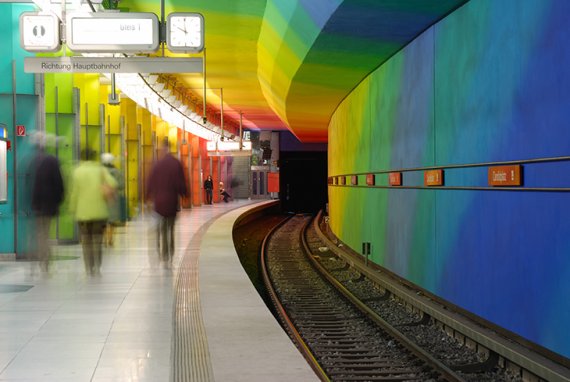 The underground line 2 (U2) takes you comfortably to the exhibition grounds every five minutes during rush hours. The journey from Munich Central Station to the two stops "Messestadt Ost" or "Messestadt West" takes only 20 minutes. From there you can easily reach the exhibition halls of OutDoor by ISPO on foot.
Please note: A ticket for local transport is not included in the price of the OutDoor by ISPO admission ticket.
Coming from the city center:
To travel from the main train station to the exhibition grounds, you must buy a ticket for one zone. This costs € 2.90 (as of August 2018) for a single ticket for one person.
Directions from the airport:
If you are travelling from or to the airport, you will need a ticket for the outer zone. If you are travelling by S-Bahn from Munich Airport, we have compiled extra information for you.
Recommendation for ticket:
Our recommendation is the day ticket of the MVV - validate once, travel until 6 o'clock in the morning of the following day, whether as a single or as a group.
You can find all useful information about tickets and prices on the information page of Münchner Verkehrsgesellschaft.