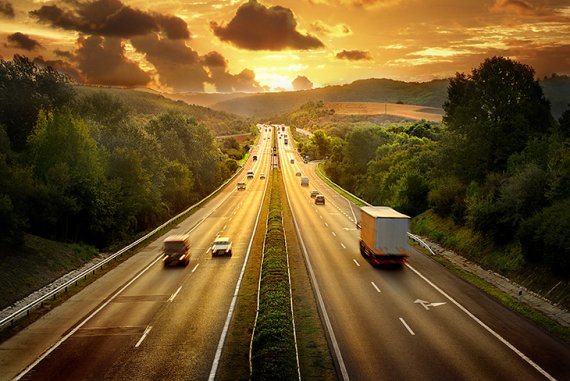 The Munich Order and Convention Center is easily accessible by car due to its proximity to the highway with direct access to the A9 Nuremberg / Salzburg.
Via the A9 freeway:
Exit at München-Freimann, then continue on Heidemannstraße and after about 500 m turn left into Lilienthalallee. In the Munich city area, additional traffic signs will guide you to the MOC.
Various parking areas are available on site. On the MOC site, the MOC underground parking lot offers space for over 1,500 cars. The Zenith underground car park at Lilienthalallee 35 offers further parking facilities.
MOC Munich, Lilienthalallee 40, 80939 Munich, Germany
GPS data MOC
Longitude: 11.610602
Latitude: 48.198273
If you want to drive into the center of Munich, your vehicle needs a green fine dust sticker. The center of the Bavarian capital is designated as a so-called environmental zone. This applies to the entire area within the Mittlerer Ring, a ring road in the city. The Mittlerer Ring itself is not part of the zone. However, the grounds of Messe München, where OutDoor by ISPO is held, are not part of the environmental zone.
Important: The sticker obligation exists for all domestic and foreign cars, buses, motor homes and trucks! A violation of the regulation is punished with 80 euros.
You can obtain the fine particulate sticker from vehicle registration offices, technical inspection associations such as TÜV and Dekra, and authorized AU workshops (AU = exhaust emission test). Alternatively, you can also order the sticker online.
Formore information on the low emission zone and a possible exemption from the sticker requirement, visit umwelt-plakette.de.