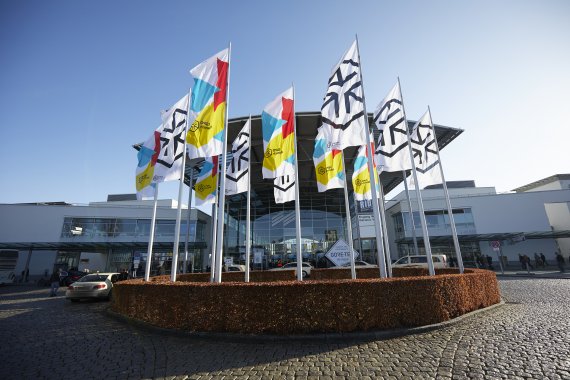 Lufthansa Group Airlines bring people together - every day, all over the world.
The global route network of Austrian Airlines, Lufthansa, SWISS, Brussels Airlines and Eurowings offers optimal connection and combination options. So you benefit from fast and direct flight connections to the event.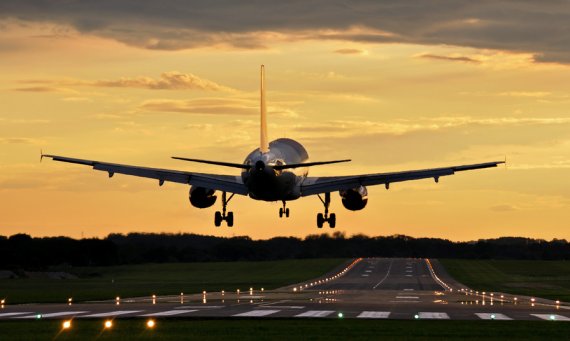 Via this link https://www.lufthansa.com/de/de/meetings-und-events-teilnehmer and with the event code DEZLDLN you will reach the booking platform. The discounted rates* will be displayed automatically.
Attention: Allow pop-ups in your browser permanently during booking, otherwise the window in the booking platform will not open. If the flight selection cannot be displayed via Internet Explorer, please use another browser.
The discounted fares are also available through our IATA service partner nova reisen GmbH plus a service fee.
nova reisen GmbH
Phone: +49 89 61-52140
Fax: +49 89 61-9634
E-mail: firmendienst@novareisen.de
Address: Leipzigerstrasse 16, 82008 Unterhaching, Germany.
*The fares Economy Light (rebooking/refund not possible, baggage and seat reservation for a fee) and Business Saver (rebooking/refund not possible) as well as the Check & Go fare (Brussels Airlines) are not bookable via this platform. If you are interested in these fares, please book them via www.lufthansa.com/de/de/homepage.
The Airport-Tradefair-Express takes you directly from Munich Airport to the trade fair center and back in air-conditioned coaches every 20 minutes during trade fair times. The journey takes less than 45 minutes. A one-way ticket costs 10 euros, and you can buy a return ticket for 16 euros. You can buy the shuttle bus ticket online on the Airport-Tradefair-Express website.
During ISPO Munich 2022, buses from the airport will arrive at Entrance North and Entrance West. Buses to the airport only depart from Entrance. There is a round-trip shuttle around the trade fair grounds so you can get from one entrance to the other quickly.
Buses run Monday and Wednesday from 8am to 5pm and Tuesday from 8am to 6pm.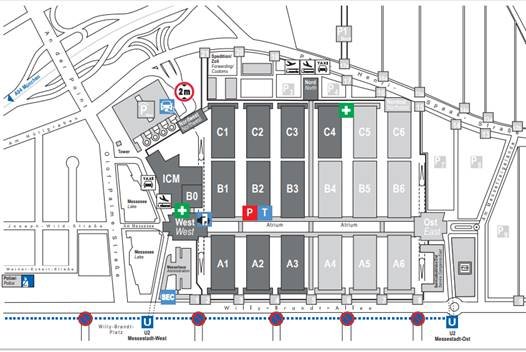 The exhibition center is located in the east of Munich and in the immediate vicinity of two subway stations. Environmentally friendly, fast and inexpensive - this is the best way to get to ISPO Munich by subway.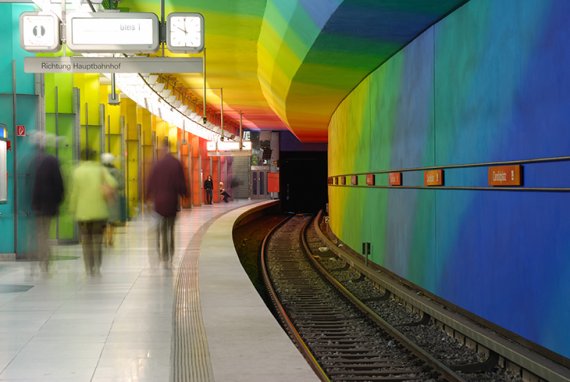 Please note: A local transport ticket is not included in the price of the ISPO Munich admission ticket.
Recommendation: Our recommendation is the MVV day ticket - validate once, travel until 6 a.m. the following day. The ticket is available for one person as well as for groups.
MVV service on the exhibition grounds
During the ISPO Munich runtime, you can get advice on tickets and routes directly from employees of the Münchner Verkehrsgesellschaft at counters in the West Entrance and East Entrance.
Book now the best price of Deutsche Bahn! From 49,50 € (one way) with the event ticket.
The extra for you as a visitor! Your event ticket at a nationwide fixed price, from any DB station. Book** online and get the guaranteed cheapest ticket. We offer you an overview of all rail offers for your desired route.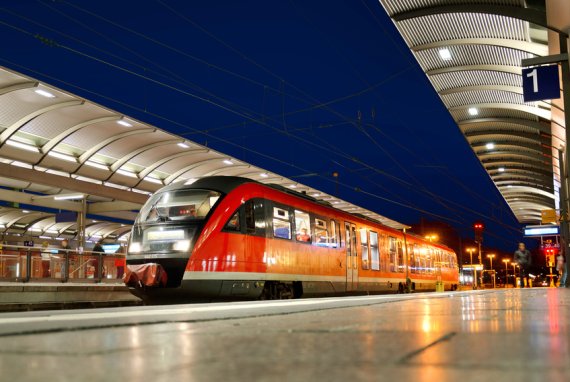 The best way to get there.  
Pay as little as EUR 49,50 (one-way) with the Event Ticket*. 
An excellent offer: use sustainable transport and relax while you travel.  
That special extra for you. Your Event Ticket* at a single nationwide price, available at every DB station.  
Event Ticket for a single journey, for use only on one specific connection 

(subject to availability): 

 EUR 49,50 

 EUR 80,90 

Event Ticket for single journey, for use on all connections: 

 

 EUR 67,50 

 EUR 98,90 
Book your ticket online now. We will provide you with an overview of the rail services on the route you're interested in.  
Click here to buy your ticket**: 
Deutsche Bahn ensures that you reach your destination safely and healthily. You find everything you need to know about "Safe travel in times of Corona" here. 
You can make the most of your travel time by using your journeys to and from your destination for work, relaxation or enjoying our on-board services. You can also rest assured that your long-distance travel is completely powered by electricity generated by renewable resources. 
Click here for the full range of information about DB's Event Ticket.
We wish you a pleasant journey! 
_______________________________________________________________________________________ 
* The ticket does not include the entrance to the trade show. 
** Online booking is only available 6 months before the trade show.If you have any technical questions regarding the booking process, simply call +49 (0)30 586020901.