09/22/2021
ISPO Academy TALK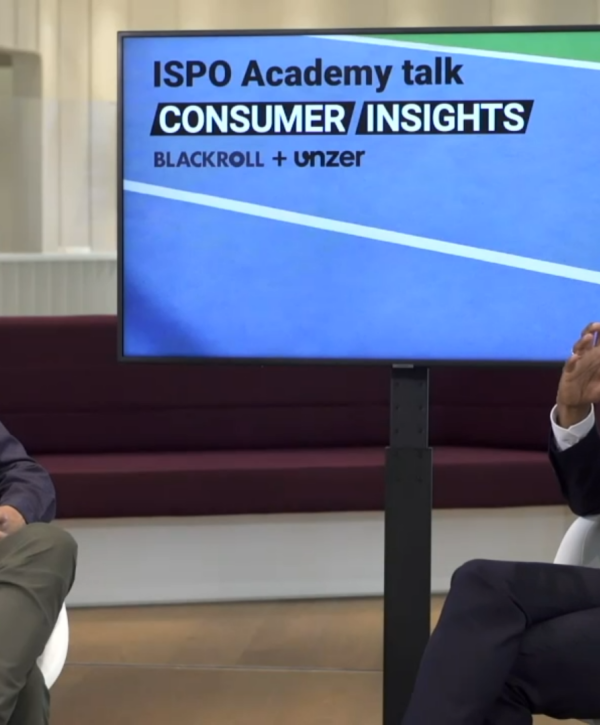 ISPO Academy Talk
Consumer Insights Webinar, September 22th, 2021, 10 am
Special Guests & Partner: BLACKROLL und myclimate
ISPO publishes the first Consumer Insights Report and provides exciting insights into how sports brands perform in the context of megatrends and specific lifestyles and what motivates consumers to make these ratings.
10:00-10:05 Welcoming & Introduction ISPO Collaborators Club
10:05-10:20 Consumer Insights Report Results
10:20-10:35 myclimate presentation
10:35-11:00 ISPO Munich Update
Participation in the webinar is free of charge and not limited. Language: English
Online registration
If you have already participated in the ISPO Academy TALK in July this year, you do not need to register again.
About the Consumer Insights Report:
On a quarterly basis, ISPO publishes the Consumer Insights Report based on a panel survey with members of the ISPO Collaborators Club: a forward-looking snapshot of the sports world by High Involvement consumers with the goal of continuously monitoring relevant consumer insights and trends. The ISPO Collaborators Club Insights serve to promote innovation and offer sports brands direct feedback on how they are perceived as a brand in times of change. The panel questions go well beyond the area of sports and outdoor. For example, attitudes on topics such as social responsibility, sustainability, fairness, quality and trend awareness are also queried.
Each Consumer Insights Report is available free of charge to all ISPO Business Members (basic membership without fee).
About BLACKROLL:
The pioneer of fascia products is leading international brand in the regeneration sector and expert in the field of well-being with a holistic view on people and what helps them to live sustainably efficient, pain-free and healthy.
About myclimate:
myclimate is a leading provider of CO2 compenstation and climate protection consulting. The organization develops high-quality carbon offset projects.