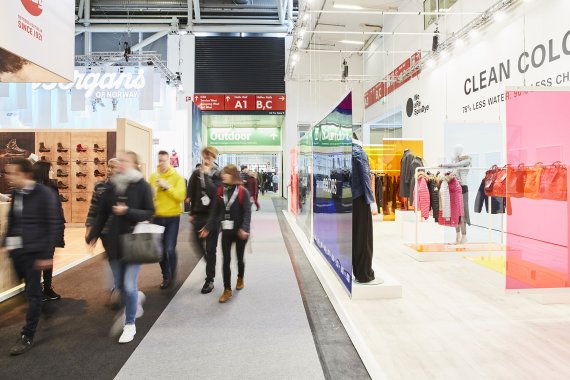 All exhibitors will receive the Technical Order Form Booklet with their stand proposal.
| Booth | Net participation fees |
| --- | --- |
| Row stand (one side open) | EUR 152/sqm |
| Corner stand (two sides open) | EUR 177/sqm |
| End stand (three sides open) | EUR 189/sqm |
| Island stand (four sides open) | EUR 202/sqm |
The minimum stand size is 16 sqm.
For two-storey stands stand space costs 50% of the respective ground floor space. Square metres occupied by the upper floors of stands do not count towards the allocation of free exhibitor passes. 
Please note that additional costs will be charged for technical services that are ordered for the fair, for example, for electrical installations, water supply and drainage, waste disposal, telecom installations, telephone charges, etc.
The flat-rate fee for waste disposal during the fair is EUR 4.30 per sqm of stand space.
The invoice you receive upon notice of admission includes a charge of EUR 15 per sqm of rented space as advance payment for technical services. In the final invoice, this advance payment will be deducted from the amount charged for the services actually used.
The German Council of Trade Fairs and Exhibitions (AUMA) levies all exhibitors a charge of EUR 0.60 net per square metre of rented exhibition space. This amount is charged by MMG and transferred directly to AUMA.
Exhibitors and co-exhibitors will be charged a mandatory communication fee amounting to EUR 648.
The participation fees include the rental of the exhibition space and extensive services provided by MMG, such as consultation and planning advice, as well as publicity work, organization, technical assistance. The advance payment for services to be ordered by the exhibitor costs EUR 15 net per square metre of rented space (halls and outdoor exhibition area).
If you require more passes for your staff you can order them online.
All prices indicated above are net, and are subject to statutory VAT (currently 19%). 
A convenient planning tool is available to help you calculate the cost of exhibiting at the fair. From stand space to electrical and water connections and stand security, this tool will help you keep track of all stand-related costs.