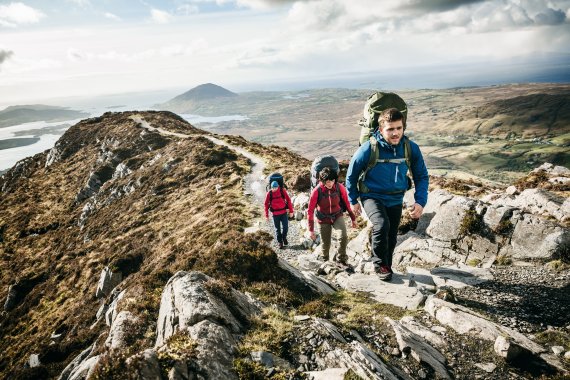 When Vaude decided ten years ago to avoid pollutants, especially PFC, the company was still a lone wolf. PFC was the common technology for water-repellent finishes and also a very convenient and cost-effective solution for industry. Also the public awareness was still hardly present. This has changed in the meantime.
"In view of the serious environmental impact caused by PFC, we could only do without it completely," says Managing Director Antje von Dewitz. "I am very proud that today we can show that it is possible to offer PFC-free alternatives without customers having to do without important functionality".
After the company has been producing water-repellent clothing such as softshell jackets or trekking pants completely PFC-free since summer 2015, it is now also discontinuing the production of all outer fabrics for waterproof products such as rain jackets. With the launch of the Spring/Summer 2018 collection, all apparel fabrics are 100 percent PFC-free - equipped with the specially developed Vaude Eco Finish.
This is the next step for the company on its way till 2020. Until then, Vaude voluntarily undertakes to eliminate all harmful substances from the entire supply chain. All products are then free of harmful substances. This means that in future all backpacks, shoes and tents will also be manufactured without PFC, which is not yet the case.
At this year's Brand Performance Check of the Fair Wear Foundation (FWF), which is committed to fair working conditions worldwide, Vaude achieved an audit rate of 100 percent and a benchmark score of 94 percent. This means that the mountain sports supplier from Tettnang once again has the best rating of all member companies. Sustainability is not the only thing that counts for the company.