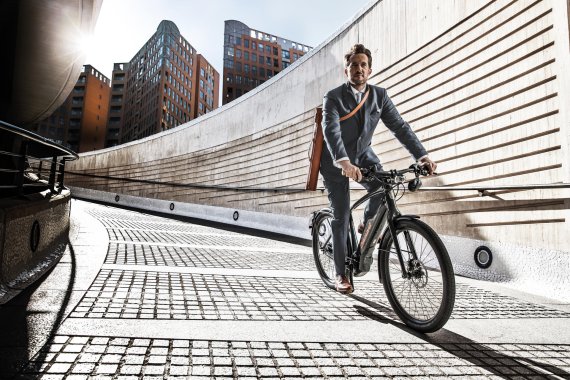 Unsere Experten in der Übersicht:
Diamant: Anja Schmidt-Amelung, Brand Managerin
Bosch E-Bike-Systems: Tamara Winograd, Leiterin Marketing und Kommunikation
Absoluts – Bikes and More: Bernd Welponer, Geschäftsführer
TQ: Reiner Gerstner, Chief Marketing Officer TQ Group
Trek: Urs Keller, Sales Manager
Rotwild: Maud von Hoff, Brand Managerin
Anja Schmidt-Amelung ist Brand Managerin bei Diamant und damit beim ältesten deutschen Fahrradunternehmen. Das erste Rad, das den Namenszug "Diamant" trägt, rollt bereits 1895 vom Band. Der Schwerpunkt der Produktpalette liegt heute auf E-Bikes, Stadt- und Retrorädern. Die Marke gehört inzwischen zu Trek.
"Unsere günstigsten E-Bikes fangen bei 1799 Euro an. In der Lifestyle- und Performance-Richtung und bei den S-Pedelec (bis 45 km/h) sind wir bei rund 5000 Euro. Die meisten Räder verkaufen wir, meiner Meinung nach, zwischen 2000 und 3500 Euro. 
Ein psychischer Preispunkt liegt bei 2000 Euro. Wir bieten hier aber auch drunter sehr hochwertige Räder an, Abstriche muss man bei günstigeren Modellen im Bereich Komfort machen. Aber natürlich hat nicht jeder Kunde so viel Geld, dass er über 2000 Euro ausgeben kann.
Deshalb ist es für uns wichtig, auch drunter hochwertige E-Bikes im Angebot zu haben. Wenn man etwas besonders Hochwertiges will, sollte man nicht unter 2500 Euro gehen, lieber 3000."
Bosch E-Bike Systems mit Sitz in Reutlingen wurde 2009 als Start-up innerhalb der Bosch-Gruppe ins Leben gerufen und hat sich mittlerweile zum Weltmarktführer im Premium-Segment entwickelt. Mehr als 70 führende Fahrradmarken weltweit vertrauen auf Komponenten von Bosch. Tamara Winograd ist Leiterin Marketing und Kommunikation bei Bosch E-Bike Systems.
"Wie bei allen technischen Produkten variiert der Preis in Abhängigkeit davon, welche spezifischen Anforderungen man an das Produkt stellt. Leistung, Qualität, Design – verschiedene Faktoren spielen hier eine Rolle.
Beim E-Bike sprechen wir von einem technisch hochwertigen Produkt, das aufgrund seiner Komplexität im Vergleich zum "normalen" Fahrrad ganz andere Anforderungen beispielsweise an Entwicklung und Service stellt. Alle Komponenten müssen auf eine intensive Nutzung und eine höhere Geschwindigkeit ausgelegt sein. Das alles hat Auswirkungen auf die Preisbildung.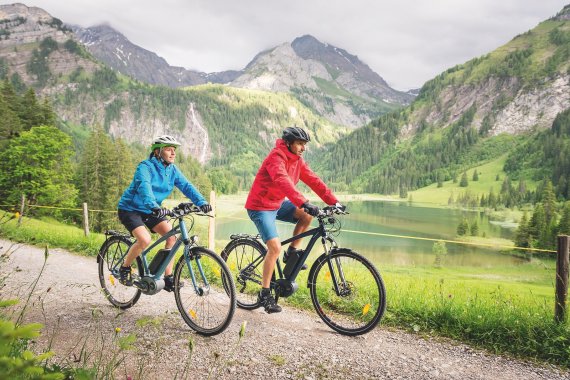 Laut der E-Bike-Finder Studie 2016 lag der Durchschnittspreis eines in Deutschland verkauften E-Bikes bei 3.287 Euro. Bei der Studie wurden insgesamt 2.556 unterschiedliche E-Bike-Modelle von insgesamt 80 Herstellern berücksichtigt. Darunter lag das günstigste E-Bike bei 1.199 Euro, das teuerste bei 14.999 Euro.
Das zeigt: Die Preise sind so vielfältig wie die möglichen Ausführungen. Wir empfehlen Kunden, sich vor dem Kauf umfassend zu informieren und zu überlegen, wie sie das E-Bike nutzen möchten. Auf dieser Basis ist eine Entscheidung für das richtige E-Bike einfacher."
Bernd Welponer führt mit seiner Frau Nicole das Fahrradfachgeschäft "Absoluts – Bikes and More" mit zehn Mitarbeitern mit Sitz in Prien am Chiemsee. Angeschlossen daran ist der Onlineshop des Geschäfts. Parallel dazu haben beide einen Fahrradverleih. Der Fokus liegt auf E-Bikes.
"Die Frage wie teuer ein E-Bike sein darf, kann man pauschal nicht beantworten. Die meisten Kunden planen für ein E-Bike zwischen 2000 und 3000 Euro ein. Es ist in der Regel eine komplett neue Käufergruppe, die zu uns kommt. Im Bereich Mountainbike besitzen die meisten kein hochmodernes MTB.
Für Umsteiger von einem sportiven Mountainbike auf ein E-Bike, plant der Kunde mit zirka 1000 Euro Mehrkosten gegenüber einem "normalen" Fahrrad.
Beim E-MTB sollte der Kunden bereit sein, zwischen 2500 bis 3000 für ein Hardtail und zwischen 3500 und 4500 EUR für ein vollgefedertes E-Mountainbike auszugeben. Hier gibt es keinen Kompromiss in puncto Komponenten."
Reiner Gerstner ist Chief Marketing Officer der TQ-Group. Zuvor war er u.a. als Geschäftsführer bei der Oberalp-Group (u.a. Salewa, Dynafit). Für ihn ist E-Biken "the next big thing". TQ Systems bietet Elektroantriebe für E-Bikes im Premiumsegment an.
"Wie im "wirklichen Leben" gibt es eine Vielzahl von Anwenderprofilen für die es maßgeschneiderte Lösungen geben muss. Persönlich wehre ich mich gegen Billigprodukte, da dort die technische- sowie die Sicherheits-Ausstattung Kompromisse eingehen muss, die das Erlebnis erheblich schmälern.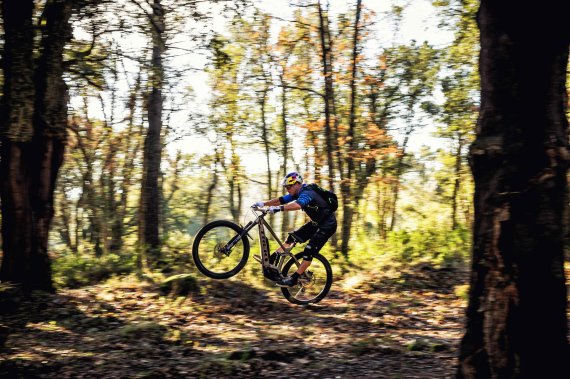 Den Einstieg sehe ich bei knapp unter 2000 Euro, nach oben gibt es keine Grenzen, da der Wunsch nach Differenzierung ebenfalls keine Grenzen kennt. Meine Faustregel: für ein E-Bike sollte man 2.000 Euro mehr ausgeben, als man für ein Bike ohne Antrieb ausgeben würde."
Trek ist einer der weltweit größten Fahrradhersteller. Das Unternehmen wurde 1976 in den USA gegründet. Die Marke Trek hat den Fokus auf Sporträdern, sowohl im MTB-, als auch im Rennrad-Bereich. Urs Keller ist bei Trek Sales Manager Germany, Austria, Switzerland.
"Erstaunlicherweise gehen die unverbindlichen Preisempfehlungen nach oben. Bei E-Bikes haben die Kunden plötzlich ein ganz anderes Budget; 2500 bis 3000 Euro sind da völlig normal. Das liegt glaube ich daran, dass der Einsatzbereich für die Bikes viel größer ist. Die Frage wird sein, wie groß ist der Einsatzbereich für die eingesetzten Euro.
Nach unten ist 2000 Euro ein kritischer Preispunkt. Bei unseren E-MTBs macht das aber keinen Sinn, da mitzuspielen. 2500 bis 3000 Euro ist für uns der richtige Bereich. Die Leute geben wieder mehr für Qualität aus. Die Tendenz längerfristig einzukaufen ist beim E-Bike größer. 
Und hier kommt auch der Fachhandel wieder ins Spiel, denn wer länger an den Bikes Freude haben will, der muss sie pflegen. Toll, wenn da am elektrischen Display die Erinnerung für den Service aufploppt.
Zusätzlich wird Leasing zum Riesen-Thema. Da spielt der Preis kaum mehr eine Rolle. Da darf das Bike dann auch 6000 Euro kosten."
Brand Managerin Maud von Hoff arbeitet bei Rotwild. Das Unternehmen mit Sitz in Dieburg hat rund 30 Mitarbeiter, ist auf (E-)MTBs spezialisiert und im Premium-Segment angesiedelt.
"Für entsprechende Performance sind Kunden auch bereit, ein entsprechendes Budget auszugeben. Das gilt für das E-MTB genauso wie für das klassische MTB. Kunden sollten nicht unbedingt das günstigste Modell wählen, wenn sie ein E-Bike kaufen möchten.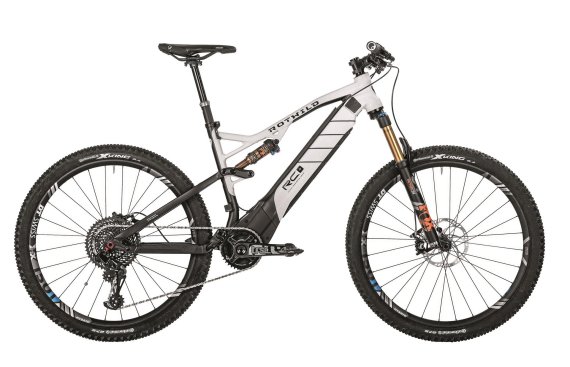 Denn gerade beim E-Bike sind nicht nur der Antrieb, sondern auch die Komponenten entscheidend. Durch die Motorkraft kommt es zu einem höheren Verschleiß bei diesen. Das gesamte Rad sollte also auf die E-Unterstützung abgestimmt sein. Wir verbauen zum Beispiel E-Bike optimierte Komponenten bei unseren E-MTBs."