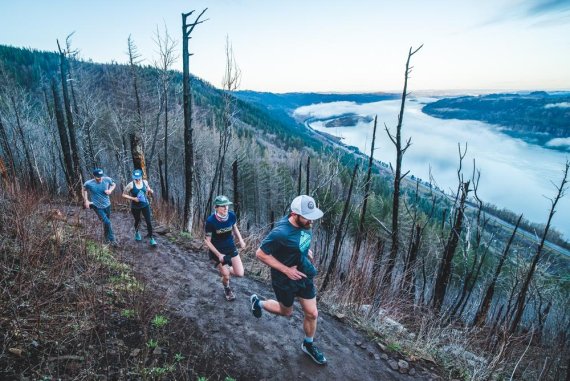 A running outfit away from the mainstream? ISPO.com presents seven international running brands from the running world, all of them offer clear but different brand messages.
Satisfy is a premium brand from Paris that draws its inspiration from the growing global running subculture with a soft spot for music, fashion and art. Made for the hunt for the absolute high: the Runner's High. "With our expertise in design, technology and music, Satisfy is changing the perception of running. All styles are designed in Paris and made in Europe from premium materials," says brand manager Gabriella Kelly. Everything has been thought of: Spotify even has a playlist of the team's running music.
Tracksmith from Boston is redesigning tradition, by passionate runners for runners. The styles are inspired by the classic college look in New England, the furthest northeast of the USA. The brand's mission: Tracksmith pays due tribute to the amateur spirit. A brand dedicated to runners who personally drive themselves to top performances - even as competition runners, but not as professionals.
In the portfolio: Well thought-out products for training, racing and rest days - all with a sense for running. Successful message: @tracksmithrunning is now followed by 56,000 runners.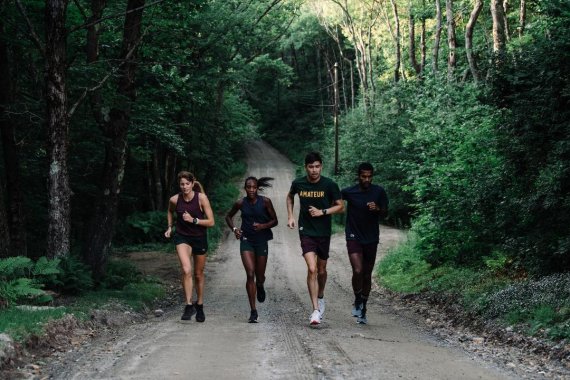 Running is a worldwide phenomenon. This is exactly what Janji, also based in Boston, takes into account. "Run Everywhere" is their slogan, so the semi-annual collection celebrates a different part of the world. The incentive: The people behind Janji want to give something back to the world. They are fighting against the global water shortage.
Janji collaborates with local artists on their travels for their collections, which makes the designs unique. At the same time, Janji chooses a local water NPO that works on sustainable solutions for clean water locally. 5 percent of Janji's income goe directly there. Under #runeverywhere they fight for clean water all over the globe. If you want, you can accompany Janji on the nomadic races.
Doxa stands for technical running wear from Copenhagen produced in Europe with the highest demands on the product. Designed in the environment of the changing Scandinavian climate, the products are created for the most diverse weather situations. In combination with 20 years of professional fashion and running experience of the founder John Hansen, Doxa merges High End Fashion and technical running clothes in urban, functional design. "Whenever I run, I enter a space where time stands still. A kind of mediative feeling that I can't find anywhere else," says Hansen about running.
Doxa also supports the Kenswed Academy in Nairobi, that teaches children from slums and supports them in their sporting ambitions.
Sustainable: For its 2019 Run - Recycle - Repeat collection, Doxa uses recycled polyester from Italy.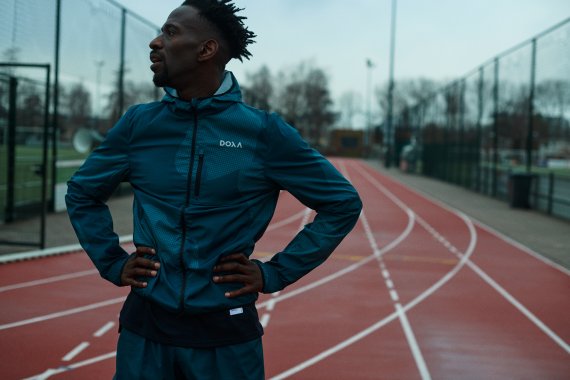 Ashmei from London stands for sustainable performance. Its core values: performance, social responsibility and longevity. Ashmei wants to make a difference with its products - for the athletes and the environment. Merino wool is a popular material at Ashmei: it is natural, sustainable and high-performance. The target groups are trail and endurance runners. Performance under more difficult conditions such as ultra marathons is also a speciality of the Brits.
In 2013 Ashmei was awarded winner at ISPO Brandnew in the Sportswear segment.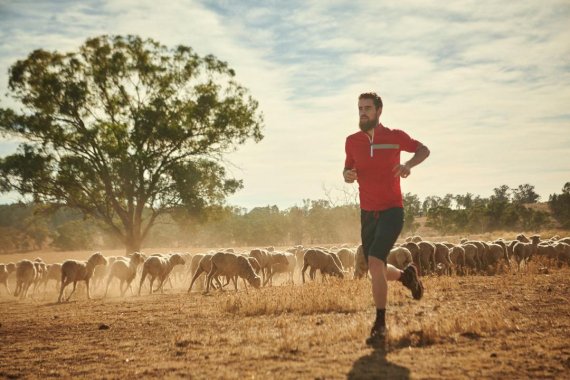 Territory Run Co. from Portland loves trail running. The brand follows the call of freedom and is aimed at wild hearts. Brett Farrell, owner of Territorry Run about the brand mission: "I created Territory Run Co. to capture the feeling of running in wild places, getting out there with good friends and escaping all of the noise in life to find something true on the trail."
The product focus is on functional running caps. The portfolio also includes T-shirts and hoodies in limited editions. A pair of running trousers was also created in collaboration with NW Alpine.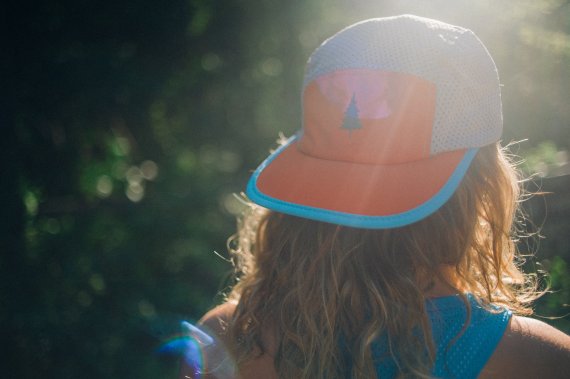 Willpower is a company based in Munich. Its inspiration: running with aesthetic, but simple style - no crazy colors, nothing over-functional, but high quality. "Running with attitude" is what Willpower calls it. The focus is not on the best running times, but on the satisfaction of each individual: whether it's the first run over five kilometres or a marathon. Willpower is about expressing your true personality and a personal way of running with pride.