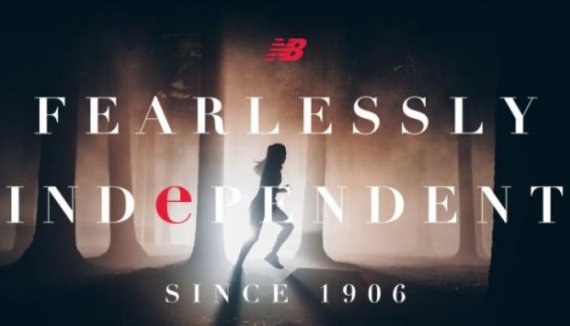 New Balance Identity
The new brand appearance brings with it a new visual language and a new typography. "Here, we continue to believe that New Balance brand extension can only develop by commemorating its tradition, philosophy and values," says Chris Davis, New Balance Vice President of Global Marketing. Only this authenticity can convincingly bind consumers to a brand and thus arouse individuality and courage in each individual.
Developer of the claim "Fearlessly Independent Since 1906" is the US agency VML. The communications agency ACE Content has designed the marketing campaign "Declare your Independence". The release video features Jürgen Klopp, soccer coach of Liverpool FC, baseball professional Francisco Lindor and middle distance runner Brenda Martinez, among others.
New Balance positioning and strategy
With the video and statements of the main protagonists, it wants to illustrate the basic idea of New Balance marketing campaign: This includes more individuality, self-confidence and courageous lateral thinking in order to get the best out of yourself.
Independence has always been an immensely important factor for New Balance as a family-run company," says Davis: "We are proud to continue our production successfullywith highly motivated employees and hand-picked materials in the USA and UK." 
New Balance value
The New Balance brand stands for quality products that are also pioneers in the disciplines of technology and innovation.