Gold Winner | Outdoor Hybrid Outer Layer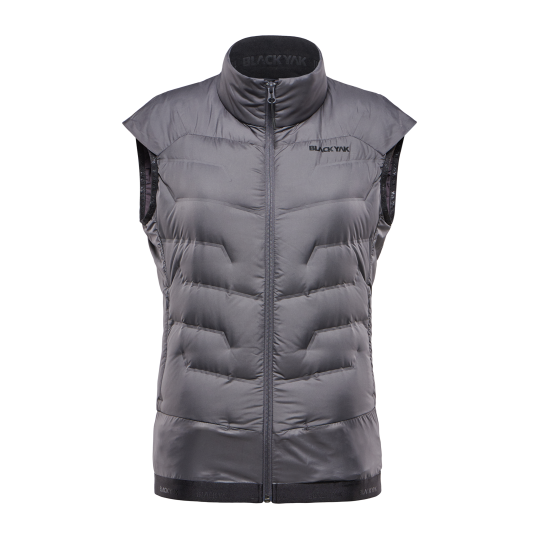 The Sindhi vest is an exclusive female design and the little sister to the Mocho style. It combines the use of highly breathable TruFlow textiles and down for the highest level of comfort and moisture transfer. The down chambers are formed using a thermal process to reflect the Yak design lines. Should the weather turn bad, the Sindhi has hidden pop-out water-resistant and windproof jacket secreted away in the low-profile waist.
Available from: August 2019
Retail Price: 200.00 EUR
"The innovative filling has an excellent warmth-to-weight ratio. Simple, yet functional design, well-executed."
Cathy O'Dowd, Mountaineer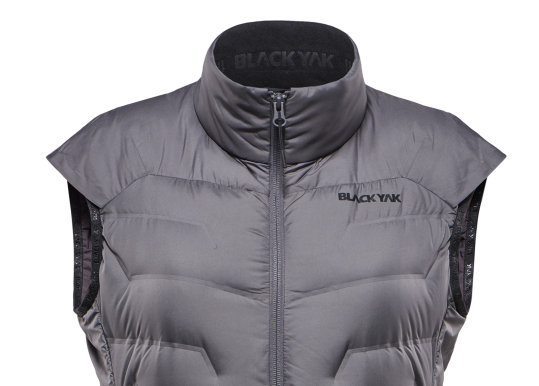 Female morphology requires a dedicated and sympathetic eye to achieve not only function but also form. Creating a balance of warmth when in cold static situations with the ability to mass transfer moisture away from the user at a rate that avoided wind chill through the textile. The addition of a low profile integrated weather shell offers an extended range of use.